Archived News
Sexual assault cases present complex challenges
Wednesday, April 24, 2019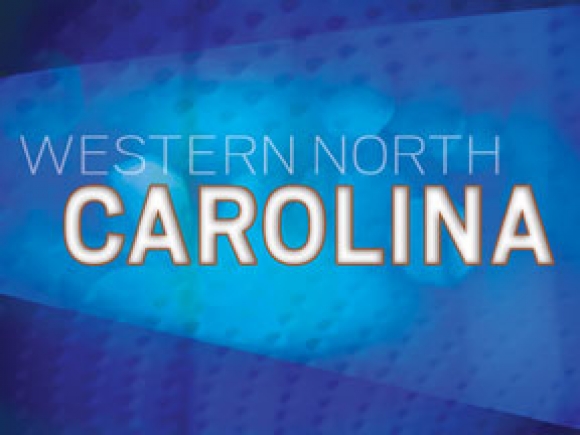 A recent analysis of sexual assault prosecutions in North Carolina conducted by Carolina Public Press showed a shockingly low number of convictions in the western counties, but District Attorney Ashley Hornsby Welch says these types of cases shouldn't be reduced down to a number.
"Sexual assault cases are not just numbers on a page. A victim is not a number. Reducing sexual assault cases to statistical numbers ignores the humanity of victims," she said. "Every sexual assault case involves a human being who has suffered one of the most tragic and traumatic ordeals possible. One cannot possibly lump all sexual assault cases together because every case and every victim has a different experience."
While Welch says the analysis — which can be read in its entirety at carolinapublicpress.org — was not a fair representation of the complex nature of prosecuting sexual assault cases, she said the criminal court record data CPP collected from the Administrative Office of the Courts to use for the analysis contained several flaws. In some instances, the data attributed offenses to people never charged with a sexual assault crime in addition to including cases with child victims — something the analysis was trying to exclude.
"In our system, the information is being entered correctly so somewhere between here and Raleigh it's getting lost," Welch said.
Welch said she's worried about the state not keeping factual records of cases, but she's even more concerned about how the analysis may impact victims and cases in the future. If people think sexual assault convictions are a rare occurrence, they may be less likely to report a sexual assault in the future.
"Sadly, this statistical analysis could also have the unintended result of discouraging those who have suffered sexual violence from coming forward and seeking justice," she said.
The analysis
The analysis examined defendants charged with any of the six rape-related felony crimes in the last four and a half years, including first-degree rape, first-degree forcible rape, second-degree rape, second-degree forcible rape, first-degree forcible sex offense and second-degree forcible sex offense. Child or statutory rape charges were not included.
During that time period, there were 247 sexual assault convictions and about 60 percent of those convictions were the result of plea deals. Carolina Public Press concluded that North Carolina has a 24.2 percent conviction rate for both sexual assaults and reduced pleas. Based on the statewide conviction rate, any counties with a conviction rate 8 percentage points below 24.2 percent were labeled with "low" conviction rates and those below the state average by a less amount amount were labeled "below average."
Counties with conviction rates 8 percentage points or more above the state average were evaluated as "high" counties. Those that were above the state average by a lesser amount were "above average."
More than 30 of the state's 100 counties — including several western counties — showed no sexual assault or reduced-charge convictions at all, but Welch said that wasn't factual. Her records indicate several cases in counties where the state data showed none, something she chalks up to an administrative error on the state's part.
The state data showed zero sexual assault cases in Macon County, but Welch counted three cases — two cases resulted in convictions while the other was dismissed because the victim refused to cooperate.
Swain and Graham counties showed zero cases, which Welch confirmed was accurate. Jackson County showed a zero conviction rate. Welch explained that she only had one case in Jackson during the four and a half years. In that case, she said a man was charged with domestic violence and rape against his girlfriend.
"He sat in jail for a year and a half but ultimately she (the girlfriend) didn't want to proceed," Welch said. "We did get him to plead to misdemeanor cruelty to animals for a related incident."
Haywood County only showed an 11 percent conviction rate. Welch said CPP received info on nine sexual assault defendants during the time period, but two of those cases involved children and should have been excluded. Either way, out of the nine cases, three defendants were convicted of sexual offenses that led to prison sentences while the other six involved victims that refused to cooperate or probable cause was not established.
Using the CPP's own analysis, that would put Macon and Haywood's conviction rate above the statewide rate.
Prosecution challenges
Since she was elected DA in 2014, Welch said prosecuting violent offenders and those who prey on children have been her top priorities. However, there are many frustrations and challenges associated with trying to prosecute sexual assault cases and the DA's office often has to make difficult choices to get the best outcomes.
"It's a long process and we can't always get the indictments from a grand jury — sometimes it's her word against his," Welch said. "And sometimes juries just don't want to believe these kinds of things happen. Jurors expect injuries because of what they've seen on TV. They want DNA proof, which makes it very difficult."
As prosecutors know, sexual assault cases often don't have that type of concrete evidence. A majority of victims don't come forward with allegations immediately out of fear, shame, embarrassment or because they don't consider what happened to them to be sexual assault.
"It's pretty rare for people to come forward right away. It may take a few days to process they've been raped or figure out what to do, especially with intoxication or date rape," she said. "But I think juries expect someone would report it right away."
It's also important for prosecutors to understand the trauma a victim is going through after a sexual assault and must be respectful of the victim's wishes, putting their mental and emotional health first. Taking the stand to testify against an abuser can re-traumatize the victim.
"When dealing with someone who's been sexually assaulted and traumatized, you have to be incredibly sensitive to their needs and getting them through the system," Welch said. "If we have an adult and they've been raped and don't want to proceed, unless it's an instance where others are in danger, we have to take that into consideration. As prosecutors we have to respect that."
Many sexual assault cases also involve domestic violence charges as well, which means the defendant and plaintiff have been in a romantic relationship. While the victim might come forward and be willing to cooperate, circumstances change. Welch has seen many victims change their minds and change their minds about prosecuting once they get back together with their alleged abuser. Without the victim as a witness, the case will usually result in a plea bargain or a dismissal.
"We're not going to drag them in when they don't want to be there and cooperate," she said. "Sometimes we know it happened but we don't have the proof we need."
Welch said society has come a long way in recent years, but victim blaming still occurs when it comes to sexual assault.
"It's getting better but not as fast as I want. People still have a mentality that she asked for it. They ask, 'what was she wearing' or 'how much did she have to drink?' It's hard to overcome and the only thing I know fixes that is education and time," she said.
Other challenges include a massive backlog of rape kits and North Carolina's current consent laws — two things Welch said can be corrected.
With more than 10,000 untested rape kits in the entire state, N.C. Attorney General Josh Stein announced a $10 million plan in January that would aim to get rid of the backlog and bring decades of unsolved sexual assault cases to a close. The Standing Up for Rape Victims Act would put $6 million toward processing old kits and would require law enforcement to submit kits to the state crime lab within 45 days. Another $4 million would come from U.S. Department of Justice and the Governor's Crime Commission grants to hire more forensic scientists for the crime lab.
The bill was filed Feb. 5 with Rep. Kevin Corbin, R-Franklin, and Rep. Joe Sam Queen, D-Waynesville, as sponsors. It passed first reading before being referred to a host of different committees to be reviewed.
"I have high hopes that's going to dramatically improve soon," Welch said. "But there will still be issues because when you have suspects that claim consent, the rape kit doesn't really matter — only when the suspect denies sexual contact."
That leads to the issue of defining consent in North Carolina. An outdated legal precedent says a person cannot revoke consent to a sex act after it's been given, which means it's not a crime for someone to continue having sex with someone if he or she is told to stop. North Carolina is the only state in the country still using this kind of legal precedent.
So, when Welch asked a grand jury for an indictment on a teenage male who had allegedly raped a teenage girl, she was denied three times because the jury sided with the male's story that it was consensual sex. The jury also found no probably cause, stating the girl had gotten drunk at a party before the incident occurred.
Even though the girl reported the rape immediately, there were injuries and she had a rape kit performed immediately — all the elements Welch looks for in a solid case — she still wasn't able to prosecute the case. It was devastating news to deliver to that young woman's family.
"Our consent laws need to change — they are archaic," Welch said.
House Bill 393 — Modernizing Sexual Assault Laws — would remove the legal precedent language from the state law. Rep. Queen is one of the many sponsors of the bill, which is still being reviewed in committee.
Small victories
Even when the state data is correct, Welch said the numbers don't paint an accurate picture of the challenges associated with prosecuting sexual assault cases and how important just one conviction can be under the unique circumstances each case presents.
Maybe there were only two convictions in Macon County in the last four and a half years, but one conviction was a marital rape case, which is something that's often hard for prosecutors to prove.
"With these types of cases the victim will usually recant or there's not enough evidence, but we got a conviction," she said. "It was a domestic violence situation and she went back and forth but when he realized we we'e going to try him, he entered a plea and went to prison. She's now safe and that's the goal. He'll be a registered offender when he gets out."
Welch said her office had another big win in Haywood County when they got a conviction in their case against Luis Gomez, a certified nursing assistant who had worked at the Brian Center in Waynesville. Gomez was charged with four counts of second-degree forcible rape and four counts of sexual offense by a custodian after Brian Center patients made accusations against him. After a week-long trial, Gomez was found guilty of two counts of forcible rape, one count of forcible sex offense and three counts of sexual activity by a custodian. He will spend 23 to 42 years in prison.
Two victims — current patients at the Brian Center — were able to tell their stories and were willing to testify against Gomez, which makes all the difference to a jury.
"These two women had been consistent in their stories and they did a great job on the stand. They were believable," Welch said.
With all the factors that have to be taken into consideration when prosecuting a sexual assault case, Welch and her team have to take the victories where they can. Despite the setbacks and challenges of prosecuting sexual assault cases, Welch said she would continue to make it a priority. She said she understands why rape victims don't feel like justice is always served when they look at the statistics, the reduced charges and the plea bargains, but she also knows all the factors that can play out in any given case.
"Individuals are different. Justice is different for everyone. We have to look at the big picture — even when there's a reduction in charges from a first-degree sex offense to indecent liberties they still have to register as a sex offender. And that may be what the family asked for or it may be what's in the best interest for the victim," she said. "We have to evaluate cases based on what we can prove. We have to look at the evidence objectively to see what we can prove."
Sexual assault/ domestic violence resources
• 30th Judicial District Domestic Violence and Sexual Assault Alliance: 828.452.2122
• Eastern Band of Cherokee Indians Domestic Violence Program: 828.359.6830
Haywood County
• REACH of Haywood (domestic violence shelter, support and advocacy): 828.456.7898.
• KARE House (child advocacy): 828.456.8995.
Jackson County
• Center for Domestic Peace (domestic violence services): 828.586.8969 (24/7 hotline)
• AWAKE Child's Advocacy Center: 828.586.3574
Macon County
• REACH of Macon: 828.369.5544
• KIDS Place: 828.524.3199
Swain County
• Swain/Qualla Safe: 828.488.6809
'Take A Walk In Her Shoes'
To highlight April as Sexual Assault Awareness Month, the DV/SA/EA Task Force is sponsoring the "Take A Walk In Her Shoes" event at noon Saturday, April 27, in front of the Historic Courthouse in downtown Waynesville.
Walkers may furnish their own shoes, if they wish, or shoes will be available at the event. There will also be signs to carry, toenail painting, makeup and accessories to wear, optional.
"This is a light-hearted way to involve the young men and male adults in our county in an exercise to create awareness of what women may experience on a daily basis: sexual comments, harassment, crude name-calling and whistling, gender-based pressure to look or act a certain way and sexist touching and attacks," said Buffy Queen, facilitator for the Task Force. "By fostering understanding in our masculine population, we hope that those who come walk on Saturday will be more willing to each step in as an active bystander to stop this kind of behavior and to vow to never personally behave in any sexualized violent way. As the #MeToo Rally last year showed, it's time for men to step up and literally 'walk the talk'."
Walkers are urged to invite their support persons to cheer them on. The route will be around the sidewalks of the courthouse lawn and down Main Street. There is no requirement for how far to walk; it is up to each walker (and his feet).
The Task Force is asking leaders of teen groups (school, church, or civic), as well as men's organizations, to coordinate and bring their members to participate.
REACH and other member agencies of the Task Force are also collecting large-sized women's shoes (heels, sandals, flip-flops, etc.), so if you have some to donate, drop them at the REACH office, 627 North Main Street in Waynesville.
For more information or to register your group, call REACH of Haywood at 828.456.7898.