Archived Opinion
You can't please them all
Wednesday, April 10, 2019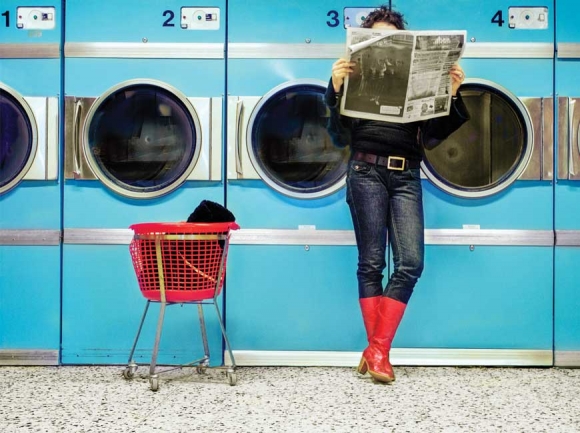 I've learned it's impossible to make everyone happy.
This column has been a part of my life for a number of years. I remember my first meeting with Scott McLeod, the publisher of The Smoky Mountain News. We met for coffee to discuss how the column would manifest. There'd been only a handful of female columnists before me and he wanted a woman's voice included in the Opinion section of the paper.
At the time, I was in the midst of mothering two very young boys and posting at least three times a week on my mom blog. I remember Scott telling me he wasn't looking for crafts, recipes and flowery articles about rainbows and Play-Doh. He didn't say those exact words, but that's what I took from it.
He said he wanted truth and honesty. He wanted a female columnist who could be real and authentic. It was a challenge I hadn't been offered before. Up to that point, most of my writing had been in the parenting realm. I had played it safe, only allowing my readers to hear the white-picket-fence storyline of my life.
When Scott's challenge was offered, I felt empowered. At that time, my life was pretty comfortable with two healthy parents, two beautiful, happy little boys and a marriage that was on autopilot.
I remember worrying that I wouldn't have enough "hard-core" stuff to write about or if I did write about rough patches, they would sound trite.
What I didn't know at that first meeting with Scott was that my life would soon come crumbling down one brick at a time, and that raw, authentic fodder for my column would be aplenty.
Shortly after I was tasked with writing this column, my mom was diagnosed with breast cancer. After she fought that like a champion, she was diagnosed with Multiple Myeloma, an awful blood cancer that attacks your body from the inside out.
Meanwhile, my marriage started unraveling.
And over the past four years, my mom passed away, I got a divorce, became a single parent, started working full-time at The Smoky Mountain News and moved from the family home into a smaller house. Over those years, this column became a lifeline and an outlet. Readers began following along with my story and if I veered one week to write about a political or social issue, some readers would get frustrated because they wanted to know what was next for my two boys and me.
The writers at The Smoky Mountain News receive daily emails and phone calls from readers. Like all journalists, we have to field both compliments and complaints. It's part of the job. I've had emails bashing me for talking negatively about Trump. I've had emails commending me for leaving an unhappy marriage. I've had people give me advice on everything from nutrition to cat rearing to triathlon training to single parenting.
People sometimes ask what I plan to write about in my next column and the interesting thing is, I never really know. When it's time to write, I sit down at my computer and just let the words flow. Whatever is heavy on my heart or a highlight in my life ends up on the page.
Recently, one reader suggested that some of The Smoky Mountain News columnists should write more factually, using quotes and statistics, as opposed to writing on personal topics. But then, remember, other readers only enjoy the personal columns.
All of this made me pause to ponder the difference between a column and a news story.
Here is one clarification taken from the ever-faithful Wikipedia: What differentiates a column from other forms of journalism is that it is a regular feature in a publication — written by the same writer or reporter and usually on the same subject area or theme each time — and that it typically, but not universally, contains the author's opinion or point of view.
I believe the definition is intentionally vague. It sounds like a column can pretty much be about anything as long as it's written by the same person and generally covers the same theme.
At the end of the day, I don't let reader criticism bother me. It's part of being a writer. I actually appreciate anyone who's willing to take the time to offer feedback, whether positive or critical. For me, it's what keeps journalism pulsating. If everyone was in continual agreement and all hunky-dory about every column or story written, what fun would that be?
As I go forth with this column, which has come to mean very much to me, I'm going to keep on keeping on. I may write about my life or I may write about the world. Who knows? What I do know is, I will stay to true to my original commitment to Scott and ensure the words on the page are authentic and true. And if I inspire or enlighten even one reader, I've done my job as a columnist.
(Susanna Barbee is a writer, editor, sales professional and a digital media specialist. This email address is being protected from spambots. You need JavaScript enabled to view it.)