Archived News
Three candidates booted from tribal election
Wednesday, April 03, 2019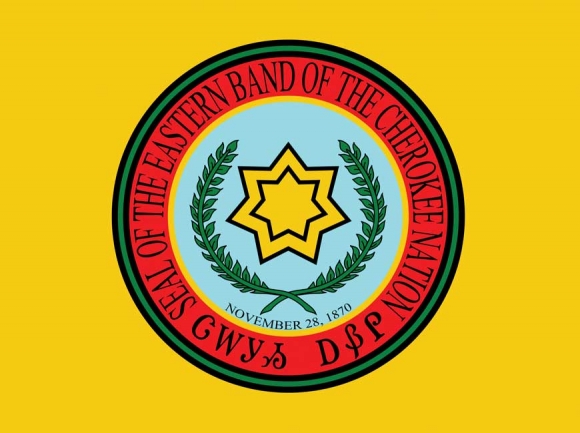 Three women who had filed for tribal office this year will not be allowed to run following the April 1 release of the certified candidate list.
Teresa McCoy and Missy Crowe, who had both filed to run for principal chief, were absent from the list of certified candidates, as was Sharon Bradley, who wanted to run for Big Y School Board.
This year's election filing period was March 1 through March 15. After filing, the election board has to verify that the candidates who have signed up are eligible to run. According to Cherokee law, a tribal member can be disqualified from running for office for any of six reasons. Those reasons include having committed a felony, participating in defrauding the tribe, being impeached and removed from office, resigning from a tribal office while under a criminal investigation, being more than 90 days in default of a debt to the tribe or not meeting residency requirements.
The tribe's Charter and Governing Document states that chief candidates must by the date of the election be at least 35 and have lived on Cherokee lands for at least two consecutive years. As far as disqualifications, it says only that candidates who have participated in defrauding the tribe or have been convicted of a felony are not eligible.
McCoy, a longtime presence in tribal politics, had been considered a frontrunner against incumbent Richard Sneed in the principal chief's race. She does not believe her disqualification was just.
"I am appealing and I will follow the election ordinance to do that," she said.
Tribal Council passed a revised election ordinance in December. According to that document, candidates can appeal a denial of certification by filing a written request for a hearing within five business days of being notified about the denial. The board must then schedule the hearing within five days of receiving the notice of appeal and must notice the hearing within two business days of receiving the request. Within five business days of the hearing, the board must issue a written decision. If the denial is upheld, the candidate can appeal the decision to the Cherokee Supreme Court.
Implementation of the new election ordinance has hit a rough spot already. The ordinance requires the election board to notify candidates of the certification decision "on or before March 31." However, certification letters were not available for candidates to pick up until 10 a.m. April 1.
McCoy and Crowe have both run for election in the past, multiple times. McCoy represented Big Cove on Tribal Council for 20 years and also launched three unsuccessful runs for the vice chief's office. Crowe has run for various offices in the past, though unsuccessfully. In each election, the election board certified them as legitimate candidates and certified the correctness of the election results before Tribal Council.
The lack of certification seemed to have blindsided Bradley, who in a request for comment The Smoky Mountain News sent April 1 said that her name was not dropped but that she simply hadn't been able to pick up her letter during the day due to her job as a schoolteacher. However, elections administration assistant Nancy Locust verified April 2 that Bradley was not certified.
Locust did not reply to emails asking what the basis was for withholding certification from McCoy, Crowe and Bradley. Crowe did not return a phone call requesting comment.
The candidates
The list of certified candidates for the 2019 tribal elections includes 54 people — 37 Tribal Council candidates, four chief candidates, eight vice chief candidates and five school board candidates. The Primary Election will be held Thursday, June 6, and the General Election will be Thursday, Sept. 5.
• Principal Chief: Richard Sneed, Carroll "Peanut" Crowe, Gary R. Ledford, Phillip Ellington
• Vice Chief: Alan "B" Ensley, Frank Pete Taylor, Ben Parker, Jim Owle, Albert Martin, Anita Welch Lossiah, James Bud Smith, Terri Henry
• Snowbird/Cherokee County Tribal Council: Adam Wachacha, Janell Rattler, Bucky Brown, Sherry Smoker
• Birdtown Tribal Council: Albert Rose, Boyd Owle, Ashley Sessions, Nelson Lambert, Curtis Wildcatt, Alyne Stamper
• Painttown Tribal Council: Tommye Saunooke, Dike Sneed, Lisa Taylor, Cherie Bird Rose, Pamela Sneed
• Big Y/Wolfetown Tribal Council: Bo Crowe, Bill Taylor, Tony Cabe, Jess "Fonzie" Sneed, Jeremy Wilson. Paula "Cricket" Brown Wojtkowski, Sam "Frell" Reed, Chelsea Saunooke, Nathanial "Bunsey" Crowe, James David Jumper
• Yellowhill Tribal Council: Tom Wahnetah, David T. Wolfe, Rose Shell-Maney, Tawania Ensley, Stephanie Saunooke French
• Big Cove Tribal Council: Fred Penick, Richard French, Renee Long Cole, Perry Shell, Walter French
• Painttown School Board: Regina Ledford Rosario, Charlotte Ann Saunooke
• Big Y School Board: Tara Reed-Cooper
• Yellowhill School Board: Jennifer Thompson, Teresa Jumper Santa Maria