Archived Opinion
A time of waiting and yearning
Wednesday, March 27, 2019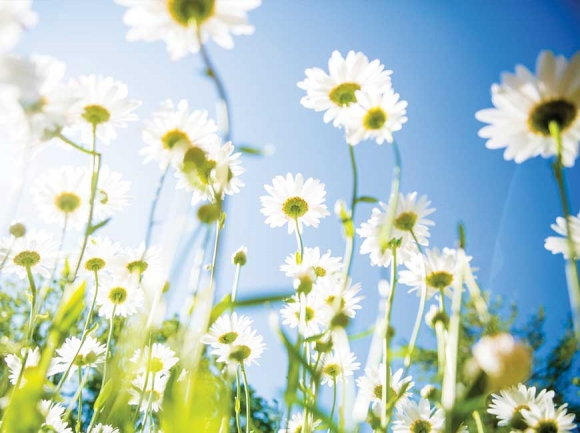 I'm sick of looking at a pair of stylish winter boots sitting beside my bedroom door. I have other cold-weather shoes, but these gray boots seem to go with almost every outfit and also stay dry in the wetness that has become the meteorological norm as of late. Each time I pull these boots over socked feet, I'm reminded that spring has still not quite sprung.
I'm ready for sunshine and painted toenails and outdoor adventures. All in due time, I guess. I'm not sure if I actually have seasonal affective disorder, but I know for certain the warm rays of sun and longer daylight hours offer a peace and energy almost non-existent during the doldrums of winter.
Even though the calendar says the seasons have changed, we're still in a holding pattern in regard to the weather actually feeling like spring. With that being said, I'm trying to embrace this time of waiting and anticipation.
Ironically, it's also the season of Lent, another period of waiting and anticipation.
Most years, I try to give up something for Lent, something that will feel absent from my life. This year, I've given up gluten. I don't have a gluten allergy, per sé, but if I eat too much of the gunk, I feel lethargic and bloated. It's become a fad to "go gluten-free." I'm not one to jump on a bandwagon, but common sense tells anyone that proteins, nuts, fruits and vegetables are healthier for a person than foods high in an elastic substance that exists to hold wheat together.
Several weeks ago, I attended the men's Southern Conference basketball tournament with my boyfriend. He's a Wofford alumnus and if you've had your TV tuned into March Madness at all, you've seen this was an epic year for the small school located in Spartanburg. We attended every Wofford game at the SoCon tournament.
We had VIP passes through his company, so during half-time and in between games, we slid into the VIP section and talked to other basketball fans while drinking and eating. There was a food spread like no other, but as we grabbed a plate and contemplated what we wanted to nibble, we noticed nothing on the table was gluten-free except fruit, olives and cheese. There were barbeque sliders, macaroni and cheese, chicken tenders and a number of desserts, but none of that works on a gluten-free diet. We enjoyed our fruit, olives and cheese.
A week or so later, a group of us dined at the new Italian place downtown called Ian and Jo Jo's. I love trying new pizza and comparing crust and ingredients among the different local pizza joints. All of the kiddos munched on delicious homemade pizza while we ate a small gluten-free version. After Easter, I'll be back to try out the authentic dough.
Over St. Patrick's Day weekend, my dad made the trek from Weaverville to hang out with us on Main Street and enjoy the Luck of the Art event hosted by the Downtown Waynesville Association and Waynesville Gallery Association. When my dad visits, he loves to enjoy fish and chips and a cold beer at Boojum. I was thirsty from walking around and talking to all of the folks on the streets and in the galleries. My taste buds were badly craving a Hop Fiend, one of Boojum's signature beers, but nope because gluten. I ordered a glass of red wine instead and resigned myself to sitting in my favorite brewery and not drinking a beer.
Yet another example was when we ate breakfast last weekend at Hazelwood Farmacy. A habit of mine is to get an omelet or some other high-protein meal but finish off with one of my boys' biscuits or pancakes as a sweet treat. Not this time. Both the biscuits and the pancakes looked delicious but I had to say no to both.
Easter is on April 21, so I still have a ways to go before I can enjoy that cold micro-brew or a hand-tossed piece of pizza. On a positive note, the lack of bread and pasta in my life has resulted in a trimmer figure just in time for shorts and swimsuit season.
The lingering cold and the season of Lent have both forced me into a period of sacrifice and longing. I'm certainly ready to put away those boots and pull out the sandals.
I don't love this unpredictable time of year, but I do recognize the perspective it offers. If I lived in Southern California where it was 70 degrees and sunny year-round, I don't think I would appreciate sun and warmth nearly as much as I do living in Western North Carolina. We earn our springs and summers around here.
Likewise, if I never denied myself during the season of Lent, I may not value the luxuries and delights we Americans have at our fingertips.
Over the next several weeks as these times of waiting linger, I plan to embrace the intermediary, to slow down and really lean into a phase of growing and learning. They say two of life's biggest warriors are patience and time. As I age and the battles become darker and more challenging, I rely on these warriors more and more.
(Susanna Barbee is a writer, editor, sales professional and a digital media specialist. This email address is being protected from spambots. You need JavaScript enabled to view it.)