Archived Special Coverage
WNC camp spots in high demand
Wednesday, March 20, 2019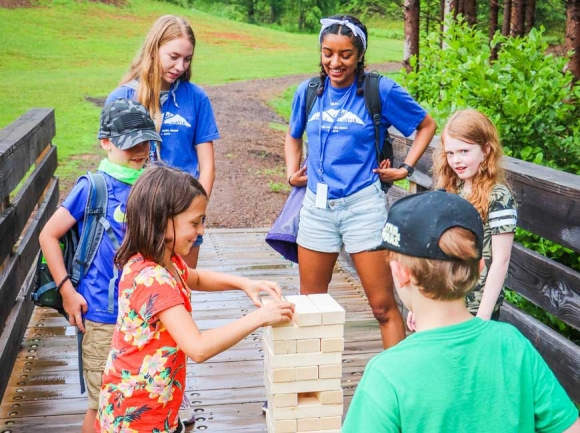 Most families in Western North Carolina haven't even taken their spring break yet but already parents are clamoring to secure a spot for their kids at an area summer camp.
With so many different camp opportunities in the region, parents have many choices when it comes to keeping their children busy in the summer months. Whether it's sending them to a traditional week-long outdoors camp or a day camp for arts or technology, there are endless benefits for their mental and physical health.
"Camp is one of the few institutions where young people can experience and satisfy their need for physical activity, creative expression and true participation in a community environment. Most schools don't satisfy all these needs," said noted educator, author and psychologist Peter Scales.
Organizations like Pigeon Community Multicultural Development Center in Waynesville and the school systems have a variety of educational camps offered throughout the summer to keep students' minds sharp in the summer so they don't lose all the valuable information they learned during the school year.
Other camps like Skyland Camp for Girls in Clyde and Live Your Legacy Leadership Summit for Girls at Western Carolina University are specifically designed to improve self-esteem and bring out leadership qualities in young girls.
From Highlands to Asheville, other organizations offer speciality camps for kids with interests in sports, martial arts, ceramics, art, film, writing, science and technology. Whatever your child is interested in, you're likely to find the perfect camp for them if you begin looking early enough.
"The biggest plus of camp is that camps help young people discover and explore their talents, interests, and values," Scales said. "Most schools don't satisfy all these needs. Kids who have had these kinds of (camp) experiences end up being healthier and have less problems which concern us all."
While the cost to attend summer camps continues to rise, there are camp options to fit just about anyone's budget. Also, many of the organizations offer financial aid or scholarships for students who can't afford the full tuition. Don't be afraid to reach out to camp organizers and other nonprofits for assistance.
Having a summer camp experience is about more than keeping the kids occupied during the summer — it's about providing a valuable experience for them that they will never forget.