Archived Reading Room
A quick run through some fine books
Wednesday, March 20, 2019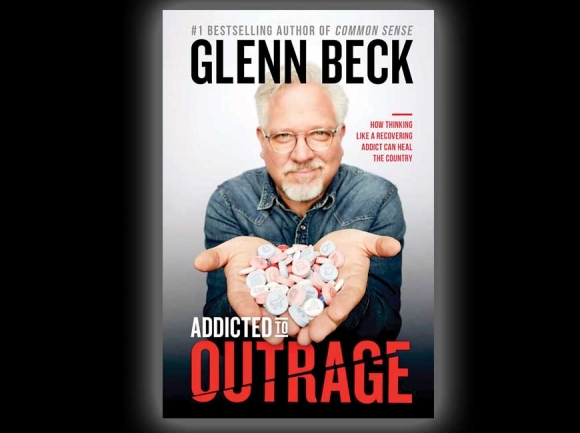 Spring-cleaning.
Those two words conjure up images of washing windows, storing away the winter clothes, and carting off odds-and-ends to the Salvation Army.
For me, spring-cleaning means attacking stacks of books, piles of papers, and a platoon of bookshelves in whose dust I could write sonnets with my fingertips.
It was a Monday, mid-March, and I had resolved to launch an assault on books, papers, and casements. Near the back door teetered that overloaded shelf with its disorderly ranks of my grandchildren's school texts, nursery rhymes, coloring books, elementary school readers, and fairy tales. Here on the small glass table beside my desk a hillock of books awaited review. From the floor in the living room there rose a two-foot mound of reference books, patiently awaiting return to their proper homes. Beside the steps two shelves, disheveled as Uncle Billy Bob before his morning coffee, had suffered such neglect that they were dribbling books to the floor. Meanwhile, the other 12 bookcases in my apartment glared at me, wanting a dust cloth and more appropriate regimentation. (Why, for example, was The Portable Curmudgeon hugging Miss Manners? Her wit is sharp, sometimes acerbic, but certainly Judith Martin is no curmudgeon.)
My resolve to kick off this biblio-blitz disappeared as soon as I opened my laptop. The screen rendered invisible all those poor volumes looking to me for care. Instead, I decided to shed myself of a few books wanting and deserving review. When I bought these volumes or borrowed them from the public library, I had intended giving them more than the passing nod they will receive here. Still, a nod beats cold indifference.
First up is Debbie Tung's delightful Book Love (Andrews McMeel Publishing, 2019, 138 pages). Tung brings us cartoons, some humorous, some sweet, some cute, which I don't intend as an insult, about a young woman who loves books. A wistful charm pervades this affectionate look at book nerds. My favorite panel ends this collection, a drawing in which the young woman is reading, her legs draped over the arm of her chair, hot tea beside her, stars shining in the sky outside the window. The panel is titled "There is nothing else quite like it." If you have a reader in your life, particularly a female, and you're looking for a gift for that person, consider Book Love. There is nothing else quite like it.
In Home Body: A Guide To Creating Spaces You'll Never Want To Leave (Harper Collins, 2018, 354 pages), interior designer and home remodeler Joanna Gaines lays out a feast of photographs, drawings, and text, all centered on creative ways to bring beauty and joy into our homes. She discusses design styles and then leads readers through different rooms featuring such styles. (My basement apartment, which a casual observer might charitably describe as functional in design, features fine, lovely draperies of spider webs in the corners and ceilings, but I found none of these in Home Body.) If you're renovating right now, or if you're redecorating, or if you just enjoy drinking in images of beautiful rooms and clever decoration, take a look at Home Body.
I am not a big fan of radio talk shows: too many commercials, too little charity. Nor do I know much about Glenn Beck. I have read two books by him — a Christmas novel and an interesting history recounting some little-known incidents in American history. But the title of his newest book, Addicted To Outrage: How Thinking Like A Recovering Addict Can Heal The Country (Simon & Schuster, Inc. 2018, 381 pages), snagged my attention. I pulled Addicted To Outrage from the "Hot Reads" shelf of my public library, toted it home, and dipped into it. Given the curses, the hatred, the verbal cudgels and daggers that now fill the public square, Beck, who takes responsibility for causing some of this outrage, sounds in this book like a voice of sanity in the bowels of a loony bin. When I jumped to the end — as I said, I dipped rather than dove into this book — I found these words: "Fight for your beliefs in a civil way. Respect each other. Respect yourself. And then join in spreading the word."
Will Beck's call for treating opponents with respect have much effect? Probably not. Egged on by politicians and the media, too many of us now enjoy throwing brickbats and rotten tomatoes at one another. (I do sometimes wish we could put the elected members of our federal government in their jammies, give them some chocolate chip cookies and a glass of milk, and whisk them into their cribs for a nap.)
Finally, for the last four days I have read here and there from the appropriately titled Devotions: The Selected Poems of Mary Oliver (Penguin Press, 2017, 455 pages). Oliver, who died in January 2019, was often — and from the little I have read of her work, rightly — regarded as one of America's most beloved poets. Reasons for this love affair with Oliver's work are abundant: her keen take on the natural world, her formidable skill with words, her exuberance, and most of all, her ability to inspire readers to embrace wonder, mystery, and life.
Let's end my short foray into spring-cleaning with one of Oliver's shorter poems, "The World I Live In:"
I have refused to live

locked in the orderly house of
reasons and proofs.
The world I live in and believe in
is wider than that. And anyway,
what's wrong with Maybe?
You wouldn't believe what once or
twice I have seen. I'll just

tell you this:
only if there are angels in your head will you

ever, possibly, see one.
(Jeff Minick is a writer and teacher. This email address is being protected from spambots. You need JavaScript enabled to view it..)