Archived News
Letts planned to run for chief, public records show
Wednesday, March 20, 2019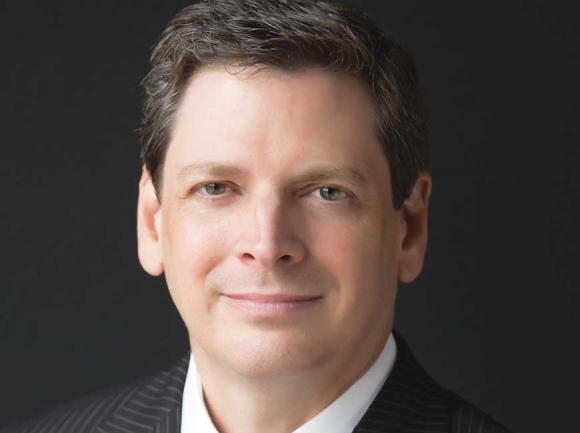 Bradley Letts
A Feb. 26 announcement from Superior Court Judge Bradley Letts that he would retire from his seat but would not run for tribal office perplexed many in Western North Carolina. Speculation that Letts, a member of the Eastern Band of Cherokee Indians, would run for chief of that tribe had been widespread, both on and off the Qualla Boundary.
A pair of letters that The Smoky Mountain News recently obtained through a public records request shows that speculation was based on more than mere rumor. In the Feb. 20 letter Letts sent to Gov. Roy Cooper declaring his intention to retire, Letts was clear about his reason for doing so — he was stepping down to run for principal chief.
"Though it is a difficult decision to leave the bench, events in Cherokee have recently brought into focus a personal belief that my services on behalf of the tribe are needed in my hometown," Letts wrote. "The outpouring of encouragement from friends and community leaders in Cherokee asking me to submit my name as a candidate for the Office of Principal Chief of the Eastern Band of Cherokee Indians merely confirms the correctness of my decision. I look forward to the awesome task before me and hopefully, I will have the opportunity to devote my energies to work in service of the tribe."
Letts did not make his upcoming retirement public until Feb. 26, and the press release distributed at that time said merely that he planned to "enjoy family and friends, and continue my involvement in civic and community boards." He told both The Smoky Mountain News and The Cherokee One Feather that he was not planning to seek tribal office.
According to his Feb. 20 letter and Feb. 26 announcement, Letts' retirement would have been effective at the end of the day Feb. 28. However, at 4:58 p.m. Feb. 28 Letts distributed a second press release, this one announcing that he had reversed his decision to retire.
"After reflection and much thought I wish to continue in my seat and serve the citizens of Western North Carolina as their judge," Letts wrote in a letter to Cooper rescinding his earlier decision to retire. "With this decision to remain on the bench I will not be seeking the position of Principal Chief of the Eastern Band of Cherokee Indians."
However, the timing of the announcements would indicate that Letts decided not to run for chief prior to announcing his retirement. In response to an emailed question from SMN asking what changed between the Feb. 20 letter and the Feb. 26 announcement, Letts wrote, "Because I care deeply for my Tribe I entertained running for Principal Chief. However, upon receiving an outpouring of calls urging me to reconsider my retirement, ultimately I decided my best contribution to public service was to remain in the court system serving as a Superior Court Judge."
Letts has led the District 30B Superior Court since then-Governor Bev Perdue appointed him to a vacancy in 2009. He won re-election in 2010 and again in 2018 after winning 54.6 percent of the vote against challenger Mark Melrose.
The last day to file for the Cherokee election has passed. Letts' name does not appear on the list of chief candidates.