Archived News
Election season begins in Cherokee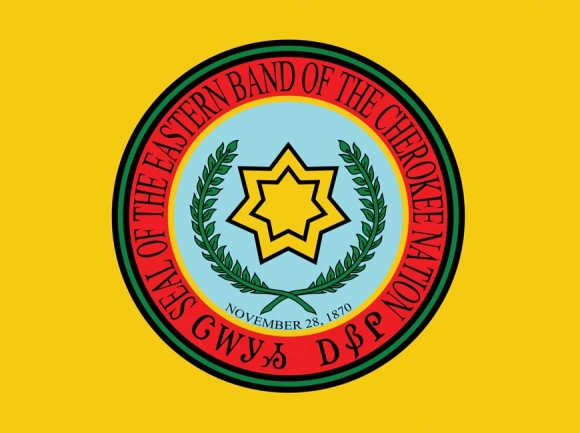 With nearly than a week left to go in the filing period for this year's tribal elections, five people have already put their names forward to run for principal chief.
As of Monday afternoon, March 11, the list also included two candidates for vice chief, three candidates apeice for Snowbird/Cherokee County and Painttown Tribal Council and eight candidates for Big Y/Wolfetown Tribal Council, with other offices drawing a number of candidates equal to or less than the number of seats available.
Current candidates for chief include:
Incumbent Richard Sneed. Sneed is seeking his first elected term as principal chief. He was elected as vice chief in 2015 with 59.1 percent of the vote and sworn in as principal chief following the impeachment and removal of former Principal Chief Patrick Lambert.
Teresa McCoy. McCoy represented Big Cove on Tribal Council for 20 years but decided not to file for re-election to the seat in 2017.
Carroll "Peanut" Crowe. Crowe holds a bachelor's degree in business administration from Western Carolina University and has been a tribal employee for more than 20 years. He is the grandson of a former Cherokee chief and son of a former vice chief.
Phillip Ellington. Ellington ran for a Tribal Council seat to represent Snowbird/Cherokee County in 2017 but did not make it past the Primary Election.
Gary R. Ledford. Ledford is a U.S. Air Force veteran and former director of public safety for the tribe. He ran to represent Birdtown on Tribal Council in 2017 but did not make it past the primary election.
Candidates currently signed up to run for other offices are:
Snowbird/Cherokee County Tribal Council: Janell Rattler, Adam Wachacha (incumbent chair), Bucky Brown (incumbent)
Big Y/Wolfetown Tribal Council: Bill Taylor, Tony Cabe, Jess "Fonzie" Sneed, Paula "Cricket" Brown Wojkowski, Sam "Frell" Reed, Chelsea Saunooke, Bo Crowe (incumbent), Jeremy Wilson (incumbent)
Big Cove Tribal Council: Fred Penick, Richard French (incumbent)
Yellowhill Tribal Council: Rose Shell-Maney, Tom Wahnetah (incumbent)
Birdtown Tribal Council: Albert Rose (incumbent), Boyd Owl (incumbent)
Painttown Tribal Council: Dike Sneed, Tommye Saunooke (incumbent), Lisa Taylor (incumbent)
Vice Chief: Frank "Pete" Taylor, Alan "B" Ensley (incumbent)
Yellowhill School Board: Jennifer Thompson (incumbent)
Big Y School Board: Sharon E. Bradley, Tara Reed-Cooper
Painttown School Board: Regina Ledford Rosario
The list is still unofficial at this point, with the EBCI Board of Elections needing to complete background checks and certify that candidates meet legal requirements to run.
All Tribal Council and executive office seats are up for election this year. Voters will select two people from each township to serve on Tribal Council, as well as one chief, one vice chief, and three school board representatives — one apiece from Yellowhill, Big Y and Painttown.
A proposed constitution would seek to change Tribal Council offices to staggered terms, with those elected serving a maximum of two consecutive four-year terms rather than the unlimited two-year terms now in place, and only six of the 12 seats up for election at any one time. Council is expected to further discuss and possibly vote on the document during its March 14 meeting.
The Primary Election will be held Thursday, June 6, and the General Election will be Thursday, Sept. 5. Candidates can sign up to run through 4 p.m. Friday, March 15.