Archived News
Committee works to establish guidelines for Beloved titles
Wednesday, March 06, 2019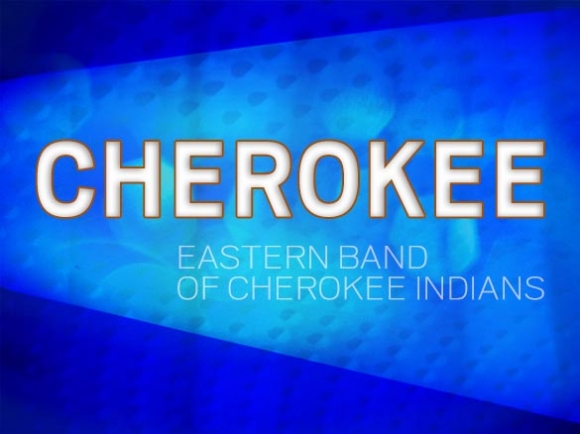 Traditionally, the title of Beloved Man or Beloved Woman was reserved for Cherokee people who had proven themselves valiant warriors in battle but had grown too old to fight anymore. They would come home to an honored place in their tribe, serving their community in new ways, off the battlefield.
"We recognize our society has changed, and we need to have mechanisms in place to continue this part of our culture that still suits the needs of who we are," said Kim Smith, a member of the Eastern Band of Cherokee Indians' Beloved Woman Committee.
Smith petitioned Tribal Council to form the committee in April 2018, on the heels of a three-month period during which three Beloved titles were given — including a posthumous title to Smith's aunt, Kina Swayney, a distinguished military veteran and energetic community organizer. As society changes and the Beloved title gets more visibility, she said, the tribe needs to define what that title means and lay out a nomination process to bestow it. Currently, it's given through a simple resolution from Tribal Council.
"We essentially didn't want to saturate the community with multiple beloved people because then it does take away from the honor of having that title," Smith said. "Which is the intent of the committee, to ensure that the nominations are all from the same voice, that they're vetted by the community at large and not just individuals in the community."
Tribal Council unanimously passed Smith's resolution, establishing a Beloved Woman committee made up of one Tribal Council representative, one appointee from the principal chief, one appointee from the North American Indian Women's Association Cherokee N.C. Chapter and two community members, one male and one female, selected by the other committee members. Smith serves as the chief's appointee.
Three meetings in, the group has completed a draft description of what it means to be "beloved," with that document now being presented to the tribe's communities for feedback. According to the draft, a Beloved Man or Beloved Woman should demonstrate the Cherokee Core Values, which are spirituality, group harmony, strong individual character, stewardship, tribal identity, education and sense of humor. Beloved people should also exemplify cherished characteristics such as leadership, trustworthiness, integrity, tradition, high achievement, good judgment, motivation, generosity, gadugi — which means "working together" — and advocacy. Such people should also act as advisors and mentors, inspire others, and be recognized in a positive light by the community at large.
"I think going forward it will have more success because there will be a framework in place to help guide our community towards selecting who we feel is best suited for the title and then knowing what that title holds," said Smith.
Over the next two months, the committee will define the nomination process. Preliminarily, said Smith, they've talked about having community members submit their nominations, together with any supporting documents, to the committee. The committee would then decide whether to take that nomination to Tribal Council for approval, with a cap of four Beloved people living at any one time discussed. Smith hopes such a process will allow for better community input into such decisions, allowing Beloved titles to come from a place of greater community consensus than the current process.
In her research interviewing various community members, said Smith, "I found there was a lot of community members upset that people were being nominated and it wasn't something a lot of people knew about until it was already done."
After working through the nomination process, the committee will start developing an exhibit to be displayed at the fall festival in October and will also present its proposed process to the community. Smith expects the committee will be able to start accepting new nominations by the end of the year.
While deciding on the qualifications and nomination process for the title is important, Smith has her eye on a variety of other Beloved-related projects as well. In addition to the fair exhibit, she's been talking to the Museum of the Cherokee Indian about developing an exhibit there to honor the tribe's past and current Beloved Men and Women. She'd like to devise an especially unique gift to be given to all future people receiving that title — currently honorees are given a Pendleton blanket — and a separate resolution in the April 2018 Tribal Council directed the Principal Chief to designate a wall in the council house lobby dedicated to the Beloved Men and Women.
"We've got some pretty incredible people within our community," said Smith. "That's what I'm most excited about, is to get that story out there."