Archived News
Detail varies in Sylva minutes
Wednesday, February 27, 2019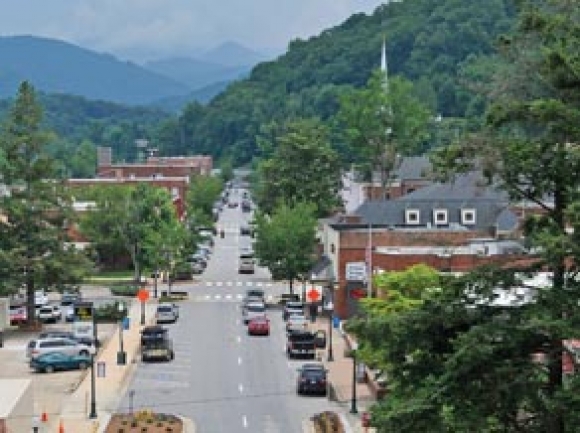 Of the nine closed-session discussions Sylva commissioners held last year, only three — all attorney-client privilege conversations related to an ongoing court case — are still sealed.
However, in some cases the opened minutes give little information as to what was actually discussed in the meeting.
For instance, on Jan. 11, 2018, the board went into closed session to consult with its attorney and to prevent the premature disclosure of an award, both permitted reasons to hold a closed session under state law. However, the notes on that session are exceedingly brief. The minutes state only that "The board reviewed properties of concern and discussed with (Town Attorney Eric) Ridenour the options to have the property abated. They also discussed the annual Citizen of the Year Award. No action was taken during this meeting."
The minutes do not state which properties were discussed, what was concerning about them or who was considered for the awards. However, it's safe to assume some discussion was involved, because the meeting convened at 5:48 p.m. and adjourned at 6:20 p.m. — the board had more than half an hour to talk.
Minutes for a July 26 closed session are similar, stating only that "Mayor (Lynda) Sossamon discussed two properties that have received abatement complaints about trash and waste. No action was taken during the meeting." Again, there is no detail as to which properties are involved, what commissioners thought about the issue or what advice staff provided. And again, it's safe to assume that there was some complexity to the conversation, which began at 9:10 a.m. and concluded at 9:51 a.m. to last 41 minutes.
Town Manager Paige Dowling said that such scant notetaking is not unusual during discussions when no action is taken and believes that Sylva's closed session minutes comply with state law.
"There aren't rules about how detailed minutes have to be, whether it's regular session or closed session," she said, "so as long as the minutes are touching on what was discussed and it creates a record of it, I think that covers what went on in the meeting, and when action wasn't taken a lot of times there's not much to reflect on."
State law mandates that public bodies keep "full and accurate minutes of all official meetings, including any closed sessions" such that "a person not in attendance would have a reasonable understanding of what transpired. Such accounts may be a written narrative, or video or audio recordings."
As to the exclusion of names or locations for the properties under discussion, said Ridenour, "all that would do is embarrass somebody about something that was discussed in private."
That's not to say that the town never includes property owners' names in its closed session minutes. In an 18-minute closed session held June 28, the minutes state that Ridenour told the board a recent storm had destroyed a billboard, that the advertising company told the property owner it doesn't want to put up another sign, and that the town should be prepared to hear complaints from the property owner. If reconstructed, he told the board, the billboard would need to comply with town standards, so he believed the property owner might fight the ordinance. Both the property owner and the advertising company are named in the minutes.
All closed session minutes appeared to comply with laws regulating when public bodies may go into closed session, with one exception. On Oct. 25, the board held a closed session to consult with its attorney, but during that meeting the members did not talk about anything that could not have been discussed in open session. At the time, the town defended its decision to hold the conversation in closed session, with Ridenour stating that "I don't think we've broken any laws" and Dowling also contending the meeting complied with closed session regulations.
However, N.C. Press Association attorney Amanda Martin said that she thought "much of what happened should have been done in open session."
In a follow-up discussion about closed session practices this week, Ridenour acknowledged that after convening the closed session they "got in there and realized there was no closed session" material to be discussed. The town did open the minutes at its very next meeting, but it did so at the request of The Sylva Herald, not of its own initiative.
While the minutes themselves raised some concerns, the town was quick to respond to a request to obtain them. Dowling replied within 15 minutes to an initial email Nov. 28 requesting any opened minutes from 2018, and the board unanimously approved the release at its next meeting Dec. 13. The minutes were emailed the following day.