Archived News
Swain uses closed meetings for contract talks
Wednesday, February 27, 2019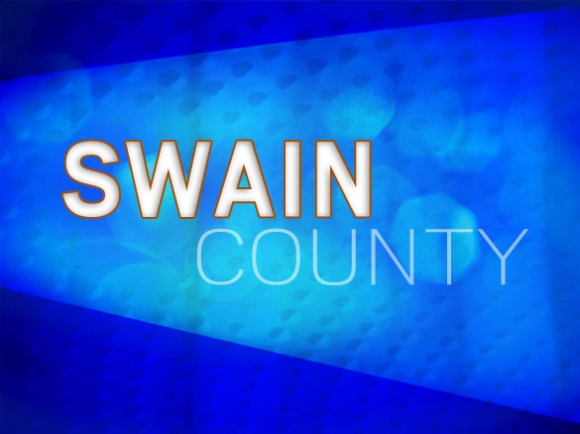 Swain County commissioners typically hold two meetings per month, and it's not unusual for them to have a closed session on the agenda.
A review of county meeting agendas show that the commissioners entered into 13 closed sessions during 2018, and most of them were in reference to contract negotiations. The Smoky Mountain News submitted a public records request to Swain County Clerk Cindi Woodward on Nov. 28 and the full request was completed and returned by Jan 15.
The first response to the request on Jan. 10 included only a list of the commissioners' closed sessions from 2018, who made the motion to go into closed session and for what purpose. A clarification was needed to be able to get the actual minutes from the meetings. Even then, only minutes from four of the 13 closed sessions held were disclosed. Woodward said the others — which included more contract negotiations, personnel matters and attorney-client privilege — were issues that had not been resolved yet.
Open meeting laws in North Carolina do allow government bodies to enter into a closed session meeting to negotiate "the price and other material terms of a contract or proposed contract for the acquisition of real property by purchase, option, exchange or lease; or (ii) the amount of compensation and other material terms of an employment contract or proposed employment contract."
However, just because the law allows governments to hold these types of conversations behind closed doors doesn't mean it's a requirement. The spirit of the law is to prevent sensitive information from being released that could hinder the government's ability to get the best deal on a contract or a piece of property. Swain County Manager Kevin King said most property acquisition issues need to remain confidential until a deal is reached.
"Usually with any sort of contract with individuals on land transactions, if someone knew the county was looking for a piece of property, the property in question could double (in price)," King said. "So negotiations and working through that we try to keep the details confidential until a deal is made and then it should be open."
On Aug. 23, the board went into a closed meeting to discuss several contracts — one for a health department nurse who would be a "non county employee," a lease agreement for the former Bryson City police department building on Main Street (property that is owned by the county), a contract with the chamber of commerce regarding employees and a contract with Enterprise Fleet Services for vehicles.
While a lease isn't the same as a purchase, King said this instance was different because the lease in question was a 10-year lease with an option for two 10-year renewals. Anything over 10 years, King said, can be considered a purchase. After advertising for potential tenants for the building, the county received three proposals and chose Ann Marie Owle who has plans to open a restaurant there.
Compared to closed minutes released from other governments, Swain's don't include much detail — just who made the motion to go into the closed meeting and a bullet point list of the items discussed. Macon County, for example, indicates the time commissioners enter and exit a closed session so the public knows how long the discussion lasted.
One concern when looking at Swain's closed meetings is that on occasion the board is taking official votes during the closed sessions instead of adjourning the closed session and returning to an open meeting before making a decision.
During a July 12 closed session, Swain commissioners went into a closed session to discuss contracts and personnel. The bullet point list of items discussed included the lease of the police department building, revaluation project proposal from Eagleview, Swain County Schools contract for Cope Architect to perform high school expansion project, Graham County contract to have court in Swain and a health department contract for new CAP provider.
Commissioners also discussed child support enforcement performance issues. Commissioner Danny Burns motioned to approve a contract with Eagleview for revaluation, Commissioner Ben Bushyhead seconded and it passed unanimously before commissioners came back into an open session.
During a closed session Aug. 23, minutes state that Burns made a motion to pursue a lease agreement for the police department building in the amount of $22,320 per floor for a 10-year term, but doesn't specify if anyone seconded or if the motion was approved. The board then voted to come out of closed session and Chairman Phil Carson relayed that the board agreed to pursue the lease agreement.
While laws in other states require that boards take all votes in public session, King said North Carolina law doesn't specify. The law only states that issues involving economic development incentives have to be made in open session.
"You can make a vote in closed session as long as you come out and explain to the public what you made the decision on," he said. "That's normally not our process though, normally we don't try to vote in closed session but I think on that occasion there was no one at the meeting afterward to report to."
Overall, Swain County administration is cooperative with providing public documents when requested, but could do more to be transparent when compared to other counties. For example, when Macon County sends out the meeting agenda to the media it includes all backup documentation and the drafted minutes from the previous meeting. Swain County simply sends out a basic agenda without much detail. Commissioner meeting minutes are also incomplete on the county website — minutes from August through December are missing from 2018.