Archived News
Development, personnel drive Haywood closed sessions
Wednesday, February 27, 2019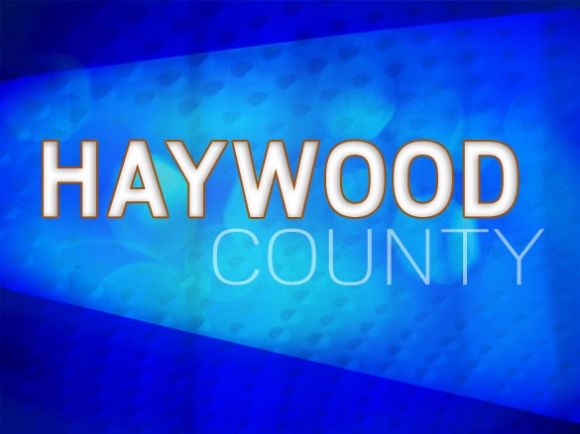 As the largest local government unit in The Smoky Mountain News' four-county coverage area, Haywood County sees more action — in public, and in private — than probably any other government out there.
And as such, it enters into closed session at the end of almost every meeting. Commissioners meet twice each month, meaning there are around 24 meetings a year.
"We've gone into closed session quite often, and the good news is most of it's been about economic development, and we're getting some looks," said County Manager Bryant Morehead. "The partnership with the Buncombe Chamber (of Commerce) is really working."
Near the end of 2017, the Haywood County Chamber of Commerce entered into a partnership with the Buncombe Chamber with the hope of working together to bring economic development to the region.
One of the nine common exceptions to the state's open meetings laws allows for the discussion of business location or development in closed session.
"Economic development tends to drive it more than other things, and litigation — thank goodness that's not often," said Morehead.
When companies seek to locate, relocate or create a facility in a county, those companies may be competing against others for a site, and are certainly competing against their rivals — all good reasons for secrecy.
Additionally, if a company or industry needs to buy a parcel — or parcels — of land, confidentiality helps them avoid people driving up the prices of their land in anticipation of development; during the land acquisition for Orlando, Florida's Disney Land, Walt Disney used dozens of straw buyers and shell corporations, so owners wouldn't try to gouge him.
"Most of the time, we operate under a non-disclosure agreement with a company looking to come here. Often, we call them 'Company X' or 'Project X,'" said Morehead. "In many cases, I don't even know the company. The less people that know, the better off everyone is."
Of the 15 sets of closed session minutes released to SMN, two were for the review and release of closed session minutes, six were personnel issues, and seven were related to economic development, although six of them only tangentially.
Those six closed sessions were all called under the attorney-client exemption, but they were all related to the troubled Jonathan Creek project.
Just before the recession, Haywood County purchased a large tract of farmland off U.S. 276 in the Jonathan Creek area. Originally intended as a recreational complex, the tract languished unused through the Great Recession.
Once economic recovery began, the recreational complex ship had sailed, as several neighboring counties had already constructed their own. When supermarket giant Publix announced plans to build a store in Waynesville, a deal was struck to remove excess soils from the Russ Avenue site and bring them to the Jonathan Creek tract to raise parts of the parcel out of the floodway, resulting in more usable land.
The problem was, the soil testing that took place on the Russ Avenue dirt was insufficient, and the dirt didn't compact properly once out on the Jonathan Creek parcel.
That resulted in six closed sessions that included discussions by commissioners with then-attorney Chip Killian about what to do, how, and when. First, the county asked for a $19,000 payment, which the site developer MAB American rejected. Discussions continued for weeks over the situation.
Morehead himself owes his presence here in Haywood County — at least in part — to discussions conducted in closed session. On March 19, 2018, the county went into closed session at the behest of Interim County Manager Joel Mashburn. Mashburn had taken the job the previous fall, after the surprise resignation of then-County Manager Ira Dove in late 2017.
"Mr. Mashburn stated to the board that he would like for them to start the process for the search for a new county manager," notes from the meeting indicate. "He explained that even though Haywood County is small, there are complicated issues and more than he can do working part time. He said that it is not fair to the county, and the time that is needed is more than he can commit to."
Mashburn suggested commissioners meet with David Nicholson, a retired county manager who worked as a liaison to the North Carolina Association of County Commissioners, for advice and assistance in locating a suitable candidate.
In another closed session for personnel on June 27, the board — joined by then-Commissioner Bill Upton by phone — selected five candidates to interview.
Five subsequent closed sessions gave commissioners the opportunity to do just that; commissioners narrowed it down to three applicants for the July 25 closed session, then two candidates by July 30, and then a final interview with one candidate — presumably, Morehead — on Aug. 6.
On Aug. 13, commissioners went into closed session and agreed on Morehead. On Aug. 20, in closed session, the board unanimously agreed to offer Morehead $145,000 for four years, with a renewal year tacked on at the end. When contacted by phone during the meeting, Morehead accepted the offer.
The board then returned to open session — as it should have — and made a motion to approve the appointment of Morehead contingent on successful contract negotiations.
At the time, then-commissioner Mike Sorrells told SMN that for him and his fellow commissioners, " … there was only one choice, and after the interviews, and the second interview continued to lead us that way, we knew we had somebody that's really interested in Haywood County and wants to be here."
Morehead began work less than two months later, on Oct. 1.