Archived Outdoors
Land trust celebrates 100 properties conserved
Wednesday, February 06, 2019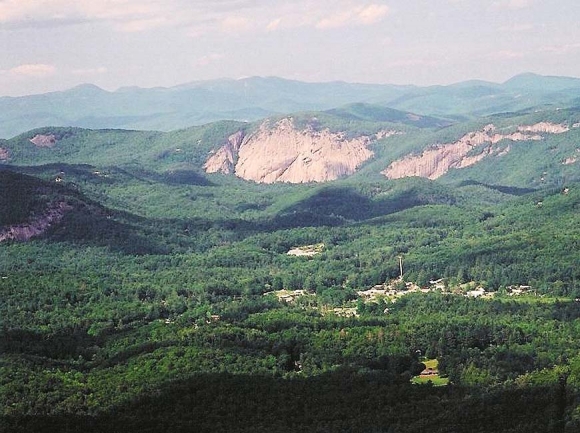 Many Highlands-Cashiers Land Trust properties are located in the Cashiers Valley. Donated photo
Conservation of six new places last year brought Highlands-Cashiers Land Trust to a landmark total of 100 conservation projects completed, totaling 3,320 acres.
protected properties include:
An expansion of Ravenel Park thanks to a donation of Sunset Rock property from the Hartman family.
A 22-acre property called Sassafras Gap Farm — which is on the edge of the Blue Valley, has a stunning view of Satulah Mountain and buffers the Nantahala National Forest — donated by Stell Huie.
Castor Meadows, a small, old farm in the Glenville community that includes beaver wetland and early successional habitat, donated by John Berteau.
Dendy Orchard Knob, a small conservation easement donated by Ken Nimmons buffering the Nantahala National Forest in the Turtle Pond community.
Cedar Hill, a 44-acre conservation easement on the eastern side of Rock Mountain in Cashiers, overlooking Sapphire Valley. It protects rare species and habitats, and adds to other HCLT-protected lands.
High Knob, a 150-acre conservation easement donated by Patrick Horan and Noel Thurner near Caney Fork and protected in partnership with the Open Space Institute. It protects a climate-resilient landscape that provides critical habitat for plants and animals affected by climate change and connects a large swath of other protected lands in the Nantahala and Pisgah National Forests.
To learn how to preserve family land or become a member of HCLT, contact 828.526.1111 or This email address is being protected from spambots. You need JavaScript enabled to view it..