Archived News
Cherokee approves early gaming disbursements for housing
Wednesday, February 06, 2019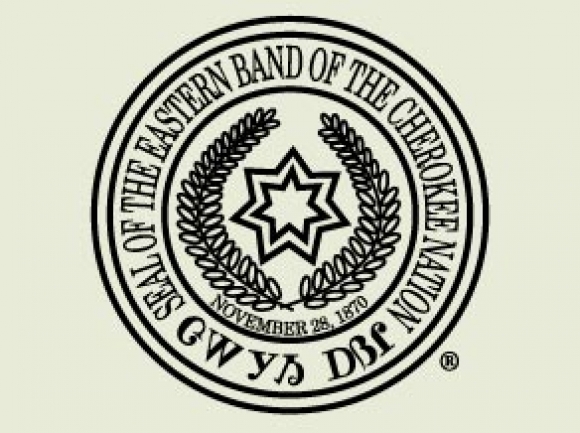 Young Cherokee tribal members could soon be able to use their gaming allocations to pay for housing following a unanimous vote from Tribal Council last month.
"I believe this is a great opportunity for our young people," said Big Cove resident Johnny McCoy, who had initiated discussion of the issue. "This gives them the option to use their money in a way that's going to benefit them in their life in the long-term."
Every enrolled member of the Eastern Band of Cherokee Indians receives two payments per year from the casino, their portion as shareholders in the tribally owned Harrah's Cherokee Casino. However, for tribal members 18 and younger those revenues are placed in a trust fund, the contents of which are released in staggered payments issued at ages 18, 21 and 25. After the age of 18, however, members receive per capita payments directly rather than seeing them deposited in the trust fund.
The law already allowes for early disbursements to pay education and health care expenses. However, a circumstance that arose in McCoy's family highlighted the need for a housing exception as well.
McCoy's son and fiancé had been living in a rented place, but when that home became uninhabitable they had to move out. While they had money in the Minor's Trust Fund account, they couldn't access it to solve the problem and purchase a place to live.
"When we went to the bank to get a loan to purchase a home, the interest rate was so high it was unreasonable," said McCoy. "We've already went out on a limb now because we needed housing at that time, and I went to the bank and did a mortgage loan so they could purchase that home, because they needed a home to move into."
The issue went to the tribe's investment committee, which presented proposed legislation at Budget Council Jan. 8 that would allow for early disbursement to purchase housing, with the amount not to exceed 98 percent of the home's purchase price or 80 percent of the beneficiary's account balance at the time of the request. Payment would be made directly to the seller, home builder or financing institution, with the home in question required to serve as the beneficiary's primary residence.
The draft presented Jan. 8 stated that money would be allocated only if housing expenses "cannot be met from other available personal, tribal or public sources." Some council members were concerned that wording could prevent young people from accessing their funds if they were able to get approved for a loan but offered an unreasonably high interest rate. To fix that problem, council members voted to change the wording to say that the money would be allocated if expenses couldn't be "reasonably met" by other sources.
"It's more narrow than the current language but still broad and it gives us flexibility as a committee to develop internal policies," said Secretary of Finance Cory Blankenship.
Tribal Council voted Jan. 8 to table the legislation so McCoy — who had introduced the original version of the ordinance revision last year but was not notified that a new version was being discussed that morning — would have time to meet with the investment committee and discuss the proposal. McCoy and investment committee members met Jan. 9, and in Tribal Council Jan. 10 members voted unanimously to pass the ordinance.
"Council, what you did when you did this and what the committee did when they did this is, you did a new housing opportunity for people that wasn't there before," McCoy's wife Teresa McCoy, who is a former Tribal Council member and candidate for principal chief, said Jan. 10. "It's a good opportunity."
Principal Chief Richard Sneed has signed the ordinance, saying that he feels it's a good compromise with McCoy's earlier version that would have done away with the staggered distribution in favor of paying out the entire sum when a tribal member turns 18.
"It's a win all around," Sneed said.
However, the change won't be final immediately.
"Once council approves this amendment, we then have to go and update the minor's trust fund document, and this resolution because it impacts the revenue allocation plan of the tribe also has to be approved by the Secretary of the Interior," Blankenship said.