Archived News
Major new Haywood schools facility proposed
Wednesday, February 06, 2019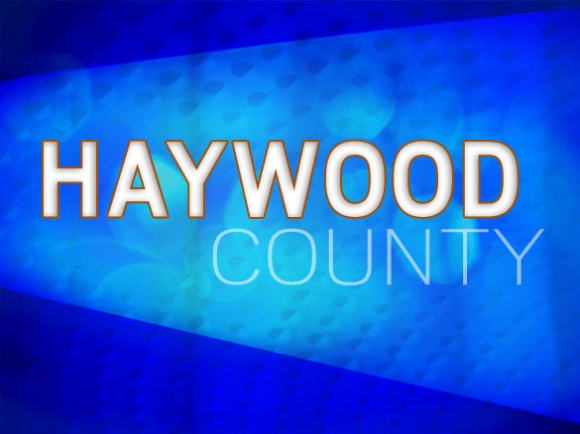 It's $13 million now, or $40 million later, according to a presentation by Haywood Superintendent of Schools Dr. Bill Nolte intended to give Haywood County commissioners an idea of what it will take to address the district's classroom and administrative needs for the next several decades.
"This is not a budget request for this year," Nolte said during a county budget workshop held Feb. 1. "Unless you want to."
Nolte's joke drew laughs from commissioners tasked with crafting the county's approximately $90 million budget, but the needs of the district are no joke, which is why Nolte wants to reshuffle and consolidate a number of HCS facilities into something he calls an Educational Support Center.
If it's ever fully realized, the ESC would provide for integrated instructional support services, create more staff and teacher training space and eliminate the need for a new gym at Central Haywood High School.
Consolidation of other services into the ESC would also allow HCS to vacate three properties — one in Crabtree currently used for child nutrition, one adjacent to the Folkmoot Friendship Center in Hazelwood and the Historic Haywood Hospital, currently used for central administration.
These changes, according to Nolte, would reduce maintenance costs, boost the efficiency of staff and administrative training sessions by reducing travel times and serve as an enticement to attract and retain top teachers.
Nolte said the ECS would require a parcel of about five acres in size, but added that a future consideration was the district's maintenance and transportation facility, which also requires about 40,000 square feet of space and another five or six acres, but is not included in the proposal.
Together, Nolte's proposal plus the maintenance proposal would require acreage similar to the 10-acre tract adjacent to Tuscola High School purchased by the school board last December.
Nolte said he has no preconceived notions about where the ESC would be located.
"We're going to need five or six usable acres. The thing I would push for as superintendent is that it's accessible and fairly central," he said, mentioning a corridor close to Interstate 40 somewhere between Waynesville and Canton, or somewhere in the vicinity of the roundabout near Ratcliff Cove.
"The school board's presentation was very bold," said Tommy Long, a newly elected Haywood County commissioner. "But that's part of our job, to take a look at that, lay it all on the table and see how it all shakes out."
The commission's other newly-elected member, Mark Pless, went straight to the bottom line.
"It's a little misguided, I think," he said of the proposal. "In the real world, $12.9 million to do all of your things is a good thing, but I don't have $12.9 million."
Long foresees lots of discussion on the matter, and realizes that there are a lot of moving pieces to the proposal, including the bit about vacating the hospital — it's thought that a county-led application for tax credits that would make an affordable housing project in the building feasible for developers has a good chance of coming to fruition sometime this summer.
Proposal aside, Pless has also been vocal on vacating the old hospital.
"Now, are there some immediate needs? Yes. We need to do something with the administrative offices. That's the immediate need. How that shapes out, I don't know. Do I want to make a mistake and just throw them somewhere and have to move them again? No," he said. "I want them to have a forever home, but I think the way [Nolte] approached it, they gave us everything they wanted, and we have to get through it."
Specs provided by Nolte show the ESC would include 9,000 square feet of meeting space, 10,000 square feet of IT space, 8,750 square feet for support services, 1,000 square feet for child nutrition coupled with 9,000 square feet for dry storage, a cooler and a freezer, and 5,000 square feet for exceptional child support staff, totaling 42,750 square feet.
The cost is listed as $12.6 million, which won't go down the longer commissioners deliberate Nolte's proposal.
Doing everything piecemeal, Nolte warned, would cost much, much more. Replacing Central Haywood High School's gymnasium — torn down last year when it was deemed unsafe — as well as its shop class would run at least $5 million, and more office and meeting space, $3.6 million.
One aspect of the plan involves maintaining Central Elementary — controversially shuttered in 2017 — as an empty building in anticipation of student growth. Nolte's presentation said that 400 residential units are projected within the school district next year, and a new maximum class size limit passed a few years ago was due to take effect this fall.
Were Central Elementary used for something besides classroom instruction, the district would likely need to construct another school in the future anyway, at a cost of more than $30 million.
Paying for it all would be a big step, but the county's well-positioned to borrow money, should it so desire. Per the county's most recent comprehensive annual financial statement, county debt is currently at $46.47 million, but is declining rapidly.
Haywood County Debt Schedule
Fiscal year: Payment in millions
2020:

$5.81

2021:

$5.66

2022:

$5.50

2023:

$4.91

2024:

$4.51

2025:

$4.21

2026:

$3.37

2027:

$1.25

2028:

$0.83

2029:

$0.83

2030:

$0.00
Source: Haywood County
Proposed changes to HCS facility utilization
Five current school properties would be affected by the proposed Educational Support Center.
Central Haywood High School
Convert the current Board Room to a gym for Central Haywood
Move Instructional Technology Center (ITC) to Educational Support Center
Move Adult Learning Center to vacated ITC space at Central Haywood
Move two Training Rooms and Board Room to Educational Support Center
Crabtree property
Move Child Nutrition to Educational Support Center
Former Hazelwood Elementary
Move Adult Learning Center to Central Haywood
Move large training room to Educational Support Center
Move 14 Exceptional Child support staff to Educational Support Center
Central Elementary
Maintain as an elementary school option for anticipated growth in student population