Archived News
Fresh eyes, fresh ideas: Haywood budget process begins
Wednesday, February 06, 2019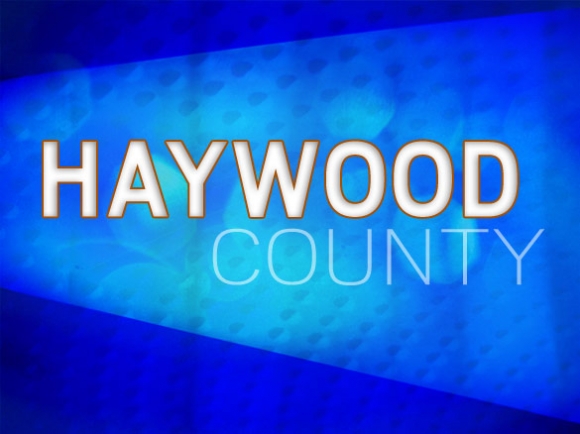 It's not Haywood County Manager Bryant Morehead's first budget, but it is his first budget in Haywood County.
In fact, Morehead's previous experience in Gaston County might be part of the reason he's here in Haywood; Morehead began in Gaston as a budget analyst, worked his way up to assistant budget director, then served as budget director and finance officer before becoming the assistant manager there.
During that time, he honed his skills working on a $300 million annual budget, almost four times as large as Haywood's $88 million, so he's well-qualified to pass judgment on Haywood's fiscal management over the past decade or so.
"I said it the other day at the planning session, the board and staff have done a lot of great things," said Morehead, hired last October to permanently fill Ira Dove's old job once interim manager Joel Mashburn called it quits after a year of service.
Chief among them is the attention paid to fund balance – essentially, the county's savings account; state law mandates a minimum fund balance of 8 percent, which is about a month's worth of operations.
As of this year, the county has worked itself back from a dangerously low post-recession fund balance of just 9.29 percent in 2008 on up to 32.1 percent this year.
That's not the only good news, according to Morehead; the county is bringing in more money – and spending it more efficiently – than at perhaps any time in recent memory.
During this past budget year, general fund revenues came in at $88.5 million, against expenditures of $87 million, motor vehicle tax collection was trending to exceed the budgeted $1.69 million by a few percent, and sales tax collections through Dec. 31 were slightly above the projected $3.85 million at $3.89 million.
The number of county employees per 1,000 citizens now stands at 8.3, versus 9.4 in 2009.
Even the county's formerly-embattled tax office is showing signs of improvement since Greg West defeated incumbent Mike Matthews to become tax collector in November; although real and personal property tax revenue through Dec. 31 was well below yearly projections of $32.37 million with just over $29.5 million, West said January's numbers were way up.
But as Morehead, commissioners and county department heads work through the budget process in advance of the state's July 1 deadline, there remain some causes for concern.
The county's general fund expenditures increased in size since 2013 from $70.2 million to $85.3 million, largely a result of the three largest categories — public schools, public safety and human services, which together make up about 65 percent of all county spending.
Active and retiree health insurance costs have surged from $5.1 million in 2009 to $7.0 million this year, after dipping down to $4.23 million in 2014; given the state of health care across the nation, that's not a huge increase, but costs aren't going down any time soon.
Cases handled by the county's adult protective services are also on the rise; in each of the last two years, intake was less than 200, but this year that number has jumped alarmingly to around 275 – and that's only for half a year.
"I would say it's a combination of factors, not necessarily opioids," said Dove, now the director of the county's Consolidated Health and Human Services department. "Part of this is definitely the demographics Haywood County sees now. There's been huge growth in Haywood's population over 65."
Dove also said that the average number of family and children Medicaid cases handled by each Haywood County caseworker is around 790, dwarfing Buncombe's average of 469 and Jackson's 564.
That points to a lingering suspicion that working for Haywood County isn't nearly as nice a prospect as one might imagine it to be; a spate of department-level resignations plagued the county in 2017, and a survey of EMS workers showed that over the last three years, 26 resignations cited "pay" as the reason.
Given that each EMS resignation costs the county $13,726, employee retention topped the list of goals presented to commissioners, department heads and the public during a Feb. 1 budget workshop held at the DHHS building in Clyde.
"Turnover is killing us," said Morehead. "I think the biggest thing is compensation for employees. It takes you a while to be good at your job, and when you have turnover and inexperience — not that they aren't good employees — but it takes a while to learn your craft. I'd love to be able to keep the turnover numbers down so we can provide top-notch service to the citizens here."
Substantial discussions took place regarding employee retention, and compensation looks to be on the rise in next year's budget. But commissioners will have to decide between a cost-of-living adjustment or merit-based raises.
"It's pretty amazing to me that our employees have been kind of left out of the equation for several years," said Commissioner Tommy Long. "We've got to do something — we've got to do something to remain competitive with surrounding counties, and take care of our employees."
Long was elected last November, so this is his first crack at the Haywood County budget; ditto for Commissioner Mark Pless, who's rapidly earning a reputation as a spending hawk looking to crack down on waste and inefficiency.
Pless argued against a COLA increase because it allows the workforce to dictate how they are to be compensated, and allows people who don't do their jobs get raises anyway.
Other concerns that seem to crop up each year center around vehicle replacement, fleet management, increasing utility costs and unmet building and maintenance needs.
A slew of big-ticket capital projects also await possible backing and funding, including the Clyde Armory, renovations to the library, a new EMS base, a new location for veterans services, a nursing building at Haywood Community College, and a communications system upgrade, among others.
Pay to play
There are two main ways the county can pay for the expected increases and any major capital projects without cutting services or raising taxes. One is to borrow money. Right now, the county spends about $8.1 million each year on existing debt, but absent new borrowing, that number is expected to drop dramatically each year as loans are paid off until the final payments of $832,000 are made in 2028 and 2029.
The other way is by spending down the county's fund balance, now totaling more than $20 million dollars.
"I'm happy with the way our fund balance is going, and we're close to getting a triple-A bond rating because of that," said Long. "But things change, and there's needs that come down the line and hopefully we'll try to stay ahead of the curve and be proactive instead of reactive, and try to have a little better forecast on expenditures coming down the road."
Long said it was "too early" for him to call for drawing down fund balance, but cited pressing issues that need to be dealt with, one way or the other.
"I don't want to see [fund balance] go backwards, but we've got a lot of requests for expenditures coming down the pipe and frankly it appears we're a little behind due to the recession a few years ago," he said. "It's no fault of anybody here, but just the way the things shook out."
Pless, however, remains focused on limiting spending and said he didn't necessarily agree with a lot of the numbers presented during the budget retreat.
"I think a lot of times what happens is whenever they do it, they throw everything they can at you, and you have to filter through what is really needed and what is not needed," he said. "Funding wants — as opposed to actual needs — that is not the way I'm going to do this. I may not be successful in opposing a lot of things, but I still have to oppose some things because I don't think they're necessary. That's kind of where I think the budget's going to go from the inflated numbers you saw as well."
And although he's still somewhat undecided on using fund balance to support increased spending, Pless is clear that borrowing more money is out of the question; for each $1 million financed by the county, it costs about $80,000 a year for 20 years.
"We have got a lot of things that are coming about that need to be dealt with, whether it's taken care of this year or it's taken care of in the near future," Pless said. "I'm not in favor of putting more money in the fund balance and borrowing to do stuff. If I'm going to fund something, I want us to fund it, and I would rather take a hit this year on the fund balance, as opposed to borrowing anything."
Like any other business or household, cutting spending, borrowing money or using accumulated savings are the most sure-fire ways to pay for needs and wants, because increases in income are hard to forecast until they actually materialize.
But, if it makes commissioners' decisions any easier, the income side of the equation may be looking up, near-term.
The county's recent and disappointing revaluation — mostly flat, most everywhere — will be revisited in 2020 and new values will take effect Jan. 1, 2021.
If those values are higher — as many hope and most suspect will be the case — revenue will increase even without a hike in the tax rate, or conversely, remain stable with a lower tax rate.
Another angle on increasing the tax base without raising taxes comes from the Haywood Chamber's economic development partnership with the Asheville Chamber; in 2018, Haywood outsourced its economic development activities to Asheville's much larger chamber for about $100,000 a year.
Through a full year's worth of work, almost 20 information requests led to five companies and two consultants visiting developable sites in Haywood County, with two more visits scheduled for the first quarter of 2019.
Although the partnership has not yet produced any results in the form of new industries or job creation, most in county government agree it's likely only a matter of time until it does — leaving only the question of how long commissioners are willing to wait.
"I don't have enough information yet whether [the partnership] is a good thing or not," said Pless, who expressed opposition to the concept during his commission campaign. "I haven't seen any bites on it. It has stirred some interest from what we're told, but then again, that's what we're being told. In a few months, if it looks like it's done some good then I could possibly be swayed. As of right now, I don't see any fruit."
Morehead said that the county would conduct a departmental budget review through Feb. 15, and that he would present what's called the "manager's budget" — more or less a mostly-complete plan with a few decisions yet to be made — by May 20. Public hearings must be conducted once commissioners approve of what's presented, usually during the month of June.
County employees
by years of service
Less than 5

:

213
5 to 9:

117
10 to 14:

57
15 to 19:

56
20 to 24:

28
25 or more:

20
Source: Haywood County