Archived News
Dogwood Health Trust now in operation
Wednesday, February 06, 2019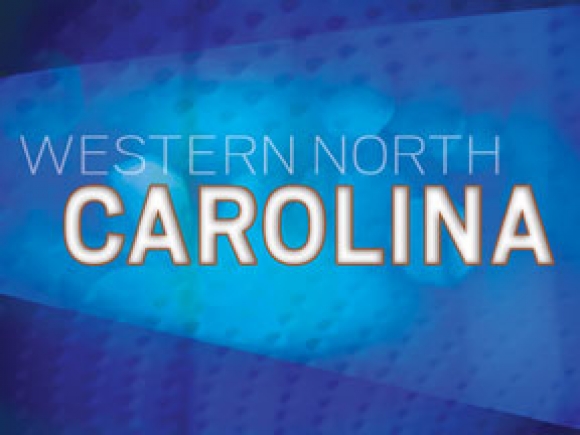 With the completion of Mission Health System's sale of assets to HCA Healthcare, Dogwood Health Trust is now officially operating as a private, nonprofit foundation with the purpose of dramatically improving the health and wellbeing of all people and communities in Western North Carolina.
"This is an historic day for Western North Carolina as we realize the creation of what we believe is the nation's largest per capita foundation focused on addressing the underlying factors that impact the health of our community," said Dogwood Health Trust Board of Directors Chair Janice Brumit.
Brumit — a WNC native whose husband operates 51 Arby's restaurants in North Carolina and Upstate South Carolina, including locations in Buncombe, Henderson, Haywood, Swain, Macon, McDowell, Burke, Madison, Transylvania, Watauga and Rutherford counties — was named chairwoman in July 2018. She's also spent the last 30 years serving on various local and state nonprofit boards.
"I've been known for community service and relish those opportunities to serve our communities and region," she said during a phone interview with The Smoky Mountain News. "And with not having a fulltime job, the people in charge of Mission Health thought I'd be the right person and have the time to devote to this — it's a big-time commitment."
Brumit and the board members will also have a huge responsibility on their hands to manage the large sum of money placed within their care. HCA paid about $1.5 billion for the assets of Mission Health. Proceeds from the purchase will be combined with Mission Health's remaining cash and investments — after all debts and obligations are paid — and transferred to Dogwood Trust. The foundation will begin awarding $50 million to $75 million a year in grant funds to nonprofits and government agencies in 2020.
"These kinds of resources coming to our region have never been seen before," Brumit said.
So far, 11 of the board's 15 members have been seated and a majority of them live in or around the Asheville area. Michell Hicks, former Principal Chief of the Eastern Band of Cherokee Indians, and Sam Lupas, a Cashiers real estate broker, also were appointed to the board.
Through negotiations with Attorney General Josh Stein's office, the foundation agreed that by July 1, 2019, the board will have no more than 50 percent of its members residing in any one county. Two of its Buncombe appointees will not seek re-appointment at the end of 2019 and one other Buncombe appointee will not seek re-appointment at the end of 2020. By that time, the board should include at least one member from the five regions of its local hospitals and will not include any member who is an employee or has a business relationship with HCA or is a member of the Mission Health board.
Brumit said the board has two potential candidates to interview this week that would represent the more eastern counties of the region, including Polk, Rutherford and Mcdowell counties.
"I've been delighted by the caliber of candidates that we've had. We want to make sure we're geographically diverse," she said. "Not just from a board perspective but also from a committee perspective. We'll be looking for people all over region to serve on our committees — grants committee, nominating committee, governance committee."
Dogwood Trust will seek to fulfill its purpose by addressing what the World Health Organization and other experts call the social determinants of health — factors such as individuals' early childhood development, education, economic stability and physical surroundings. While she can't speak to the entire board's priorities, Brumit said childhood obesity, chronic disease prevention and the opioid crisis are at the top of her list.
"The goal I have is to see the Dogwood Health Trust transform the health and wellness of the region," she said. "We'll be getting our grant criteria together — we want a laser focus on what the program will look like. We don't want to just put a Band-Aid on the causes — we want to find legitimate cures."
Before the board begins looking at what its grant criteria and focus will be, Brumit said its first priority was to hire a national search firm to find a CEO professional to lead the foundation.
The foundation also plans to hold listening sessions throughout the region to hear from individuals and other nonprofits about the needs in their specific communities.
Brumit also wanted to point out that board members are unpaid volunteers who truly have the best interest of the 18-county region in mind.
"We take very seriously our responsibility to be good stewards of resources entrusted to us through the change in ownership of one of our community's most treasured institutions," she said. "And we are committed to keeping people and communities at the forefront of everything we do, to being transparent and accountable for producing the greatest possible impact, and to applying strategic and innovative approaches to achieve transformative change."
For more information, visit www.dogwoodhealthtrust.org.