Archived Opinion
The tide is turning on marijuana
Wednesday, January 30, 2019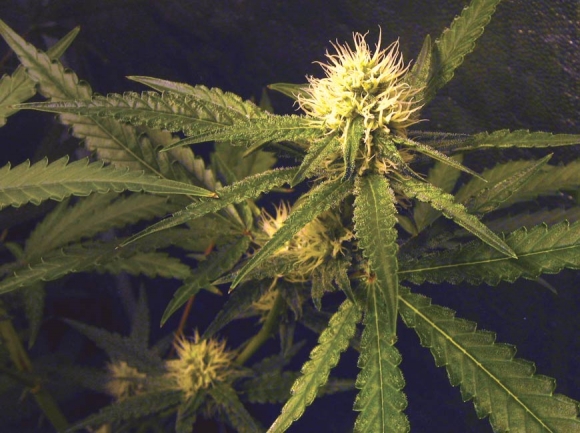 The libertarian in me believes in the "live and let live" mantra, which when it comes to legalizing pot means I think it's way past time for it. No adult should ever be fined or arrested simply for possession of small amounts. It's ridiculous, in my opinion.
But last week's Smoky Mountain News cover story on marijuana legalization and the growing of hemp created some heavy-duty social media back and forth, so much so that it's clear Americans are still divided on the issue.
Perhaps divided is not the right word, at least not equally divided. Several 2018 polls reveal that somewhere around 60 to 64 percent of Americans now support making weed legal, and over 90 percent support making it available for medicinal purposes. More Democrats than Republicans support legalization, but the percent supporting legalization has been steadily rising in both parties. In 2000, according to one poll, just 30 percent of Americans supported legalization.
Almost everyone my age — 59 — and younger has been around pot since they were teenagers. I was 13-years-old and in the seventh grade on the playground at College Lakes Elementary School in Fayetteville the first time someone passed me a joint. It was supposed to be our PE time, but the teachers I guess did not know the kinds of games we were playing.
I've been around marijuana since then, though I've never been what some would call a "pothead." But it's just never been a big deal at parties or get-togethers when some choose to use pot where I'd usually prefer a beer. Again, to each their own.
Of course, the illegality of pot means it still has a stench not associated with alcohol. Those guys puffing the loaded vapes are breaking the law in North Carolina, and the guy they bought their stash from could be holding enough that if caught he'd go to prison.
But the tide is turning. As we reported last week, 10 states with a population of 73 million U.S. citizens have legalized recreational use. That makes it available to 23 percent of the country's population, not to mention border states where it's easy enough to cross the state line — remember when the lottery was illegal in North Carolina — and get their supplies.
What happens to society when pot is legal? Different studies show different outcomes. One widely circulated report says deaths from opiates and other stronger drugs decreased in states where marijuana was legal. Another report, however, says marijuana use among minors was up dramatically in states where it has been legalized.
The current opioid crisis has many just not wanting to talk at all about making any more drugs easily available. But to my thinking, legalization changes everything, and I'm not referring to the tax revenues local governments would reap. I'm talking about getting marijuana out of the hands of the guys who might also be dealing crystal meth or acid or stolen pharmaceutical opioids. I'm talking about reducing the power of the cartels and the gun runners who make a living off of them and help make violence all-too-common in drug-infested parts of the country. Drug dealing is a nasty business, and forcing those who want to smoke pot to deal with that element is senseless.
The arguments run strong on both sides of this debate, and I can respect those on the other side. To me, though, it's time to legalize it, control it, and use our law enforcement, judicial, and heath care resources for more serious problems.
(Scott McLeod can be reached at This email address is being protected from spambots. You need JavaScript enabled to view it.)