Archived Opinion
First the boots, then the heavy lifting
Wednesday, January 30, 2019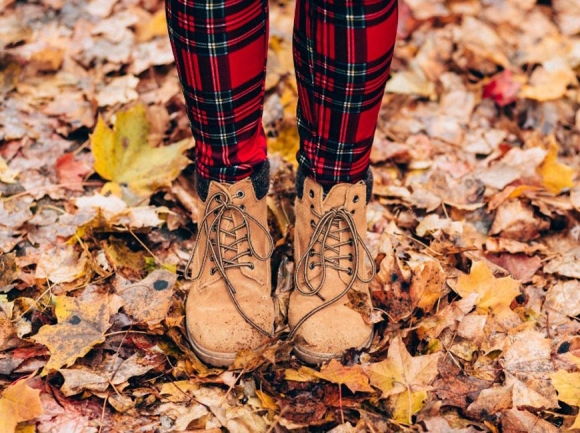 "It is a cruel jest to say to a bootless man that he ought to lift himself by his own bootstraps."
I recently stumbled upon this quote by Martin Luther King Jr. It was from a video interview he did years ago. Dr. King, of course, was talking about African-Americans and how it was simply wrong and unfair to free them from slavery yet give them no land, no money, no food and no boots and still expect them to create a life for themselves.
While this quote was originally specific to segregation, it can be metaphorically interpreted in other ways. When a mom is divorced in a small town, she can feel bootless. That's how I've felt numerous times over the past two years.
The American world is tailored to middle or upper class women who follow the status quo, who get married, take the family name, have babies, either work a good job or stay at home and raise those babies, nurture her loved ones and so on. Meanwhile, for women who buck the system, the road gets jagged. A rough path coupled with no boots can be a tricky place to find oneself.
I could go on about what it feels like to be judged in a small town after divorce, but that's not particularly inspiring or helpful to anyone. When I found myself on that bumpy road with no boots, I realized my boys were bootless as well. They had no schema or experience to prepare them or assist them in finding a new normal once they were left in a broken home with parents living in two different houses.
So for a while now, I've been solely focused on finding them new boots and lacing them up snug and tight. Until they had solid footing, I couldn't focus too much on my own stability.
But now that my boys seem to be finding their way and adjusting better than I could have ever imagined, I've turned some attention toward myself. I focused on internal forgiveness first. The self-loathing and guilt that occurs after divorce is so extreme, you can only understand if you've experienced it, especially when little hearts are entangled in the mess.
Once I became gentler with myself, I could take outward action in regard to self-care. Some of the things that make me very happy are time with loved ones, time to myself, exercise, eating healthy, learning and feeling productive. Over the past several months, I've prioritized my life so these things come first. I've developed several skills that help ensure this happens.
• Morning quiet time: This part of my day is essential. There's no music or noise, only thoughts, reading and writing. In the quiet, I can get a direction for my day and practice true reflection.
• Envisioning my day and week: I'm routinely envisioning what my day and week will look like. In my mind, I play it all out fitting in everything that needs to get done so everyone's needs are met and I feel productive.
• List making and time chunking: I have a creative mind, which translates to a scattered mind, so to accomplish everything, I make short lists and long lists. I also time chunk where I set timers for 10, 20 or 30 minutes with specific goals or tasks to accomplish within that time frame. I don't check email, get on social media or do anything else that's reactive. I hone in on what needs to get done.
• Mindfulness: The worst thing is lying in bed at night and feeling like I was not mindful of being with those I love. I'm an extreme multi-tasker, which is the thief of mindfulness. I often have to force myself to stop, sit down and focus on the people in my world and when I do, the reward is so sweet.
If I concentrate on these four practices, it's easier to take care of myself. I feel more in control of my day, week, month, life. In 2019, I'm also emphasizing one key concept each month. January's concept has been wellness. During this month, I've abstained from any alcohol whatsoever, tried new healthy recipes and shakes, drank a lot of hot tea and dedicated myself to a 10K training plan. Within the past week, I made a massage appointment, found a new therapist, and got my hair highlighted and eyebrows waxed, both of which were highly overdue.
Sometimes it feels a bit self-indulgent to take care of your own needs but as they say, how can you breathe oxygen into those you love if life is suffocating you?
Divorce is a transition that may be easier in a big city where one doesn't feel like she's in a fish bowl. I'm not really sure. Emotionally, I think the strife is the same no matter where you live. All mothers want to give their children a beautiful childhood with a perfect family and when that path fails, it's very hard to straighten it and nearly impossible to re-create it. Yet, the alternative is to do nothing, and I've never been one to sit around and do nothing.
There's still a lot of healing, growing and adapting to take place, but the future feels hopeful and exciting. It's been a long, challenging road, and I'm sure more crossroads are still to come.
My boots may be different than before but, the good news is, I no longer feel bootless.
(Susanna Barbee is a digital media specialist, editor and writer for Mountain South Media, The Smoky Mountain News and Smoky Mountain Living. This email address is being protected from spambots. You need JavaScript enabled to view it.)