Archived News
Tuscola sports classification not all fun and games
Wednesday, January 30, 2019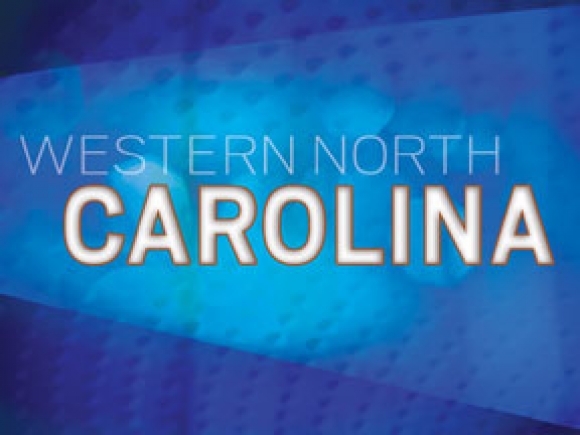 Grumblings about Tuscola High School's athletic reclassification from 2A to 3A seem to have fallen on deaf ears, but administrators at Haywood County Schools say they're not yet done trying to bring attention to what they say is the school's unfair plight.
"We have a 2A-sized high school, Tuscola High School, and we have asked for fair play in conference play for a couple of years and that initial review by the state High School Athletic Association was denied," said Bill Nolte, superintendent of Haywood County Schools. "We've asked for a grievance to talk about their rules, but that's been denied or not responded to by the state association."
There are several rules and procedures that Nolte says he'd like to talk to the association about; in the past, schools were divided into four classifications, and 25 percent of schools would fall into each class, with the largest schools designated as 4A, and the smallest as 1A.
"A couple years ago, they decided — against much objection from lots of member schools across the state — to make the biggest schools only 20 percent of the schools in that big 4A classification, and the smallest schools only 20 percent," said Nolte. "Then they loaded up the middle classes, 2A and 3A with 30 percent each."
The result is a confusing list rife with overlap where larger schools — often, much larger — end up playing much smaller schools. In high school sports, the larger the student body, generally the higher the caliber of its student athletes. It stands to reason that there would be more star players at the state's largest high school than there would be among the 23 students who attend state's smallest school.
The smallest 4A school has about 1,480 students, but the largest 3A school has more than 1,890. The smallest 3A school, Morehead, has 960 students. Tuscola, with 974 students, was also assigned to class 3A. The largest 2A school has 1,140 students, and the smallest 580, while the largest 1A school has 730 students.
"That's a result of not reclassifying very often and people not appealing because they feel they can't win," Nolte said. "There's really a discrepancy between some schools, and we're forced to play in a conference with them."
Associate Superintendent of Haywood County Schools Dr. Trevor Putnam — himself a college football player at Clemson — said his disappointment lies not only in the classification result, but also in the process itself.
"I think that's really one of the frustrating things," said Putnam. "As any organization forms rules, you hope to have some input into that process, especially when you're a member of that association. They're supposed to compose rules that protect us and promote fair play. We've had no input into this process, developing rules and regulations that govern us."
But it's not all about bringing home a trophy or getting one's photo of the winning touchdown on the front page of the local paper, especially in a county where poverty rates run higher than the national average.
"It's inherently unfair for one of our running backs or wrestlers or anyone else because they're competing against huge schools," Nolte said. "That's tough on our kids. They're not afforded the opportunity to compete for things that matter, and there are colleges and universities that look for successful students at certain levels."
For example, smaller colleges competing in the NCAA's Division II or III don't often have much recruiting success against the likes of sports powerhouses like Alabama or Michigan, so they target players unlikely to be afforded scholarship opportunities at those big schools.
"They may not go to a Division I school, but there may be an NAIA school or a Division II or III school that would love to have them," said Nolte. "We've been asking for appeals and changes since April 2016. We're just committed enough and care enough about our kids enough to make this right."
Nolte noted that the current splash of media coverage was yet another attempt by district officials to get the attention of the association.
"What we've asked them to do is put themselves in our shoes," he said. "Wouldn't you want your kids treated fairly? Wouldn't you want a level playing field?"
Despite substantial local outcry over Tuscola's classification, nothing's changed — yet.
"We feel like this is going to be a long haul process," Nolte said. "Dr. Putnam pointed out to me that there's a petition online put out by a local businessperson, I think an alumnus of the school. We'll do things like this until we've exhausted every reasonable and legal thing that we can do."
As of Tuesday, the petition had about 2,300 signatures.