Archived Reading Room
When the fault lies in ourselves
Wednesday, January 23, 2019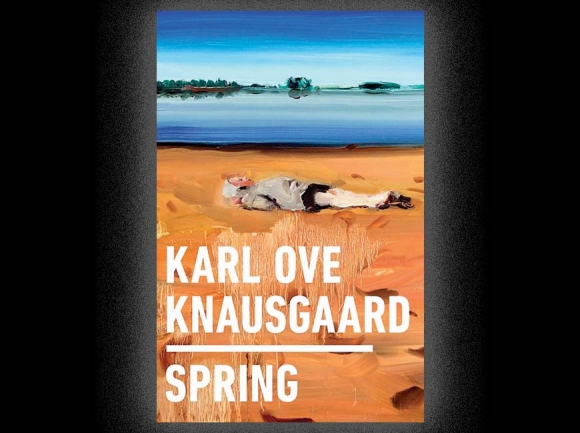 I used to teach seminars in composition, history, literature, and Latin to homeschool students. One day a bright young man who later entered Brown University asked me what I thought of the Harry Potter books.
"My kids loved them," I replied.
"You haven't read them?"
"No."
"Mr. Minick, you teach literature and you haven't read the most popular books of our time. You need to read Harry Potter!"
"I've tried to read Harry Potter," I said. "Several times. I apparently lack the capacity to appreciate those books."
That was as truthful an answer as I could offer my incredulous student. I didn't care for Harry Potter. Given the massive worldwide popularity of J.K. Rowling's fantasy novels, my indifference had more to do with my own failings than with the books.
Often we fail to distinguish between "I don't like Harry Potter" and "The Harry Potter books stink." In the first instance, we offer a personal take on the book, acknowledging the book is not for us. We make judgments like this one every day. My mom loved liver and onions, whereas to this day I would never dream or preparing that dish or ordering it in a restaurant. Mozart's "The Magic Flute," Verdi's "Rigoletto," and Bizet's "Carmen" are masterpieces of opera, but I'm not a fan, in part, I suspect, because of my ignorance.
But when we say "The Harry Potter books are stupid and boring," then we are playing an entirely different ballgame. We become critics, compelled to point out what we regard as the flaws in the writing, the absurdity of the plot, the poorly developed characters.
In my classes, my students often denigrated authors like Hemingway, Fitzgerald or Annie Dillard with blanket statements of condemnation. Always I would correct them, telling them that just as I didn't care for certain authors praised by many other critics and readers, there was a difference between disliking a particular work and assaulting it without evidence. "Hemingway sucks" demands evidence.
Sometimes I used my own literary tastes as an example. Other than certain dystopian novels, the short stories of Ray Bradbury and the Lord of the Rings trilogy, I feel no attraction to science fiction or fantasy literature. It just doesn't appeal to me. Obviously, many people love those genres, but I am not one of them. It's undoubtedly the main reason Harry Potter never snagged my attention.
Which brings me to the books of Karl Ove Knausgaard.
Knausgaard is a world-renowned writer. His six My Struggle novels, the last of which appeared in its English translation in 2018, have earned praise from critics in his native Norway, the rest of Europe, and the United States. His first work of fiction won the Norwegian Critics' Prize, the first-ever debut novel to do so, and he has garnered other prestigious literary awards. In both his novels and non-fiction works, Knausgaard writes very much from an autobiographical framework, a form I usually enjoy.
And yet I can't read him.
A few weeks ago, I tried reading Knausgaard's My Struggle: Book Six. After a few pages, I put the book aside, found it several days later sitting beneath some papers on my desk, and returned it to the library. Perhaps the length — the novel is 1160 pages long — daunted me. Perhaps it was the detailed analysis of ordinary events. Perhaps it was his prose style, which struck me as flat. At any rate, I turned away from My Struggle.
But not from Karl Knausgaard.
The next week, I decided to try again and picked up Knausgaard's Spring (Penguin Press, 2018, 182 pages). The size of the book was more manageable, and the theme — "the recommencement of Knausgaard's literary project of assembling a personal encyclopedia of the world addressed directly to his newly born daughter" — intrigued me. So I gave it a go.
Well, the go has gone. Yesterday I reached the end of Part One, page 57, of Spring, and the memoir now sits like an accusation on my desk, awaiting its return to the library.
So why can't I read Knausgaard?
He is a good writer. He has an eye for detail, he brings landscapes and characters alive with his descriptions, and he seems a wise man. In this passage from Part One, for example, Knausgaard gives his daughter, who will neither read nor understand his words for several more years, an explanation of the unconditional love both he and her mother feel for her:
It may happen that you don't want anything to do with it. It may happen that you turn away from it. And one day you will understand that it doesn't matter, that it doesn't change anything, that unconditional love is the only love that doesn't bind you but sets you free.
The love that binds is something else, it is another form of love, less pure, more mixed up with the person who loves, and it has greater force, it can overshadow everything else, even destroy. Then it must be parried.
Knausgaard mixes up a stew of fiction, history and autobiography in his books. He discusses literature, politics and philosophy. He writes well and offers insights into family, parenting and culture.
Seems like a perfect combination, given my interests.
But the fact remains: I just can't read Knausgaard's books. There it is, my liver and onions moment.
To paraphrase Shakespeare's lines from Julius Caesar: "The fault, dear readers, lies not in the literary lions, but in myself."
(Jeff Minick is a writer and teacher. This email address is being protected from spambots. You need JavaScript enabled to view it.)