Archived Opinion
Far-reaching consequences of the shutdown
Wednesday, January 16, 2019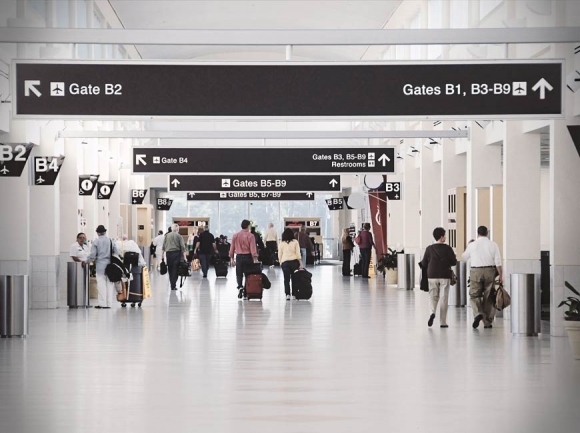 Last week my boys flew on an airplane for the first time without me. I was a nervous wreck to say the least. They went on a trip to Universal Studios with their dad and his girlfriend, so aside from already being sad about not being there to make memories with them, my stress was heightened by the fact they were in the air and I was on the ground.
The hardest part about divorce is missing out on chunks of your children's lives. As their mom, it feels disorienting to not be with my children all the time or for them to experience new adventures of which I'm not a part.
On the day of their flight, I pulled up a flight tracker website. The tiny black airplane moved very slowly down the screen, which didn't help my nerves at all. It seemed like the plane would never achieve that long line from Asheville to Orlando. When I finally got the alert they'd landed, I let out a huge breath, not realizing I'd been holding it all morning.
A week or so before they boarded the plane, a notification from CNN popped up on my phone about the TSA walkouts. Hundreds of TSA workers are not going to work or are calling in sick because of the government shutdown. The article said this could mean airports would be less secure and that TSA lines would be longer than normal. I immediately got a sick feeling in my stomach. I was already nervous about the boys flying and now I had to worry about the airports being unsafe.
Then, as often happens with a news article, I went down a rabbit hole of shutdown-related links, reading individual stories about regular American people being affected by Trump's shutdown. My heart broke for them.
When it was clear the shutdown would last more than a couple days, these people went into panic mode. Some were furloughed and others were asked to work without pay. Even though the government assures these workers will be paid once the shutdown ends, how does the government expect them to pay their bills in the meantime?
Most people, myself included, live primarily paycheck-to-paycheck. There are certain times when my savings account gets bumped up or I get an injection like a tax return but for the most part, my monthly budget is tight. There is no way I could go weeks without getting paid. I've learned this is a hard concept for wealthy people to comprehend. Hence, Trump's incorrect assumption the average federal worker can go on with life minus their paycheck.
Many of these individuals, who need to feed their families and pay bills, have found other jobs to make sure their children don't starve and their power stays on. Furthermore, the shutdown happening right after the holidays was an even bigger blow because personal bank accounts were already slim from Christmas shopping.
As with anything in life, nothing seems like a big deal until it affects us directly. I can't imagine how these people are feeling being told not to come to work or to come to work but not get paid. Both directives seem absurd and against everything America stands for.
And on a more global scale, federal programs are being affected which in turn, affect every American. Along with TSA, other impacted programs include the FDA, EPA, Homeland Security, the Indian Health Service, The Agency for Toxic Substances and Disease Registry and more. It makes me very uncomfortable that entities responsible for our health, wellness and safety are frozen or functioning on bare bones manpower.
I haven't been personally affected financially by the government shutdown, but I was indirectly affected when I worried about my two little boys flying in and out of airports that could potentially be less safe because of decreased TSA enforcement. As the shutdown lingers, the airport situation is getting worse. I read that larger airports are closing some TSA checkpoints and wait times can be up to 80 minutes.
This past Sunday I was in attendance at Long's Chapel as Pastor Chris Westmoreland started a new series called "3 (Not So) Simple Rules." The three rules are: Do no harm, do good, and stay in love with God. The first week of the series focused on not doing harm. This government shutdown is extremely harmful. It's equally affecting all races, genders and socio-economic echelons. When the federal government stalls, every American is held hostage, whether you feel it at this moment or not.
How can we make American great again if federal employees aren't even allowed to work? What terrible patriotic irony that is. I can only hope that a callused presidential heart softens before things get worse. My thoughts are with those who are out of work or furloughed. I'm prayerful that programs will soon reinitiate and federal workers can once again return to jobs they love and are proud to have.
(Susanna Barbee is a digital and print marketing specialist and a writer and editor with The Smoky Mountain News and Smoky Mountain Living magazine. This email address is being protected from spambots. You need JavaScript enabled to view it.)