Archived News
Semi-trucks still a hazard on Highlands Road
Wednesday, January 16, 2019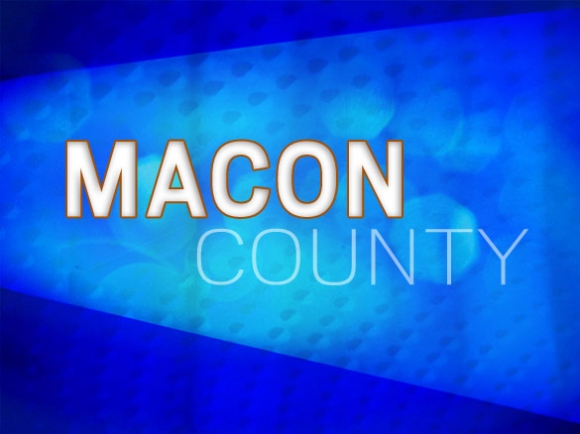 More signage and stricter law enforcement could be the solution to keeping tractor trailers off Highlands Road.
Highlands Mayor Pat Taylor came to speak before the Franklin Town Council on Jan. 7 about his efforts to address the continued problems on the curvy and dangerous gorge road between Franklin and Highlands.
"Mayor Scott and I have been talking about this concern both communities have with tractor trailers using the gorge road. Citizens use it every day for work and tourists use it coming from both sides," he said. "It's a problem that's growing. They don't heed signs and caution not to use that road."
Taylor said the North Carolina Department of Transportation spent a lot of money to create a turn around on the Franklin end of Highlands Road to deter those trucks before they keep heading up to Highlands but it doesn't seem to have worked. Though there's no simple solution to the problem, he said he has a few ideas after talking to DOT and other stakeholders.
Taylor said his first idea was to create more specific signage for truckers coming from Highlands. He said the signs would be radar activated as larger trucks approach and would direct them to go down N.C. 106 from the Georgia state line through Sky Valley or an alternative route.
"DOT thinks that's a good step, but it would cost a lot of money DOT doesn't have," Taylor said.
He's already met with Rep. Kevin Corbin, R-Franklin, and said he will be meeting with Sen. Jim Davis, R-Franklin, soon to discuss ways to get some funds appropriated for Highlands and Franklin for the signs.
After meeting with the police chiefs and a N.C. State Trooper Sgt. Greg Dills, who is in charge of trucking requirements and regulations throughout Western North Carolina, Taylor said legislative action could also help with the tractor trailer issues on Highlands Road. Apparently, the regulations regarding semi-trucks on the gorge road are written in such a complicated way that it is hard for the Highway Patrol to enforce. The law currently specifies restrictions on four or five axle trucks and also has weight restrictions, but Taylor said a clearer definition could be used to improve enforcement efforts.
"(Dills) could give us a clear definition of tractor trailer and we'd have to get the General Assembly to approve it," he said. "If it just says no tractor trailer trucks, that's much more enforceable."
Lastly, Taylor said Dills suggested a better coordinated effort to report truck violations on Highlands Road to the State Patrol. When reported, Dills can report it to regulators in Washington, D.C., which will eventually get trucking companies to change their routes because they don't want violations to be on their record or impact their licensing and insurance.