Archived News
SBI investigates threats to Swain sheriff, deputies
Wednesday, January 09, 2019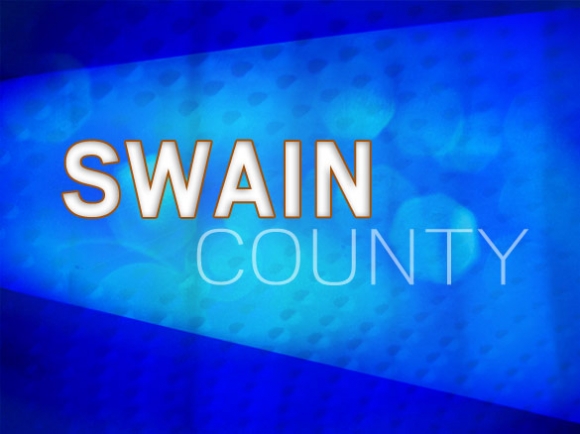 Swain County Sheriff Curtis Cochran recently called upon the North Carolina State Bureau of Investigation to investigate alleged threats against himself and several other law enforcement officers.
According to a SBI search warrant, the home of Gerald Laschober, owner of Cooper Creek Trout Farm outside of Bryson City, was raided by SBI agents on Dec. 16, after Swain County deputies received a tip that Laschober had plans to blow up the sheriff's home and have several other deputies and law enforcement officers killed.
SBI investigators seized firearms, documents, computers, cell phones, floppy disks, thumb drives, CDs, DVDs and any other evidence against Laschober that could be related to alleged violations of conspiracy to commit felony first-degree murder, solicitation to commit felony first-degree murder and solicitation of malicious use of explosives. After being interrogated for several hours by SBI agents, Laschober was released from custody and is back at home on the trout farm.
The search warrant contained a probable cause statement explaining how the sheriff's department received information about Laschober's supposed plans to commit such crimes from Kyle Huskey, a 22-year-old Bryson City man with a lengthy criminal record. His past charges involve marijuana possession, resisting officers, expired registration and tag, not wearing a seatbelt, misdemeanor larceny, speeding, driving without a license, reckless driving and underage drinking.
On Dec. 15, 2018, Swain County Sheriff's Lt. C.R. Robinson and Deputy A.R. Holland arrested Huskey at a Lower Alarka Road residence for possession of a firearm by a felon, felonious restraint, assault on a female, resisting a public officer, possession of marijuana paraphernalia and possession of marijuana.
According to a sworn statement from SBI Special Agent S.R. Ashe, the officers told him they were escorting Huskey to the patrol vehicle when he told Holland some "bad shit" was going to happen. When asked what he meant, Huskey allegedly said, "he knew a guy that wanted to pay him $10,000 to $15,000 and the guy had a hundred pounds of explosives and that Doug Woodard, Aaron Ammons, Curtis Cochran and Charlie Robinson was on the list." When asked who this guy was, Huskey said, "Cooper's Creek Gerry."
Huskey then apparently asked to speak to Holland and Robinson away from the dash camera. Huskey was placed in the patrol car and then told Holland if he "would help him out with the charges that he would help law enforcement out because it was going to get bad and this guy was serious." Huskey also told the officers that Laschober knew where all of them live.
Woodard and Robinson are Swain Sheriff's deputies and Ammons is a North Carolina State Highway Patrol trooper. Huskey has also done some work at the trout farm for Laschober in the past.
When Lt. Robinson interviewed Huskey at the detention center, according to the sworn affidavit from Agent Ashe, Huskey told him that the first person he was to "take out" was Swain County Sheriff Curtis Cochran and that Laschober told him he had a hundred pounds of explosives that he would be able to get his hands on within the next two weeks.
"Huskey was to place a pig's head in Lt. Robinson's wife's vehicle within the next two weeks," the search warrant states. "Huskey stated he was to get anywhere from $10,000 to $15,000 to blow up the Sheriff's house and Laschober had previously shown Huskey how to get in the back way to the Sheriff's house."
Huskey also described for the officers what Robinson's house looked like and told them he knew Robinson had a wife and a child. According to Huskey, Laschober hates all four law enforcement officers, but the sheriff was the first person to be taken out. He also said Laschober told him if he told anyone about their plans that he'd have Huskey killed.
Huskey told officers he had several text messages from Laschober that would back up his story, including a text from him the night before about the explosives. Robinson also interviewed Huskey's girlfriend Nerissa Woodard who also said she saw a text on Huskey's phone from a Gerry about explosives. Huskey gave officers permission to search his cell phone but the screen had been badly damaged during the dispute and they weren't able to download the information from his phone.
Robinson stated that he had run into Laschober about two weeks prior at the Swain County Courthouse and Laschober asked him about the range on his shotgun. Robinson told him the range was 50 to 100 yards and Laschober responded by saying his rifle had the capability of taking someone out at a quarter of a mile.
A special agent with the Bureau of Alcohol, Tobacco and Firearms also came in Dec. 15 to interview Huskey about the alleged explosives Laschober said he was going to get soon. Huskey told the agent Laschober had a friend who could get Composition 4 (C-4) — an explosive material that resembles white clay — and Detonation Cord (Det-Cord) and it would be arriving in about two weeks for Huskey to use to blow up Cochran's house.
Superior Court Judge Bradley Letts signed a search warrant for officers to search Huskey's cell phone records through Verizon Wireless to look for the text messages between Huskey and Laschober, but the results came up empty. Nerissa Woodard told officers Huskey used an application called "TextNow" to communicate via text, which led officers to search Verizon records for communications between other cell numbers.
That search proved fruitful. A text was sent from what is believed to be Laschober's cell phone to Huskey's cell on Dec. 13 saying, "100lbs is possible within 2 weeks time." Huskey replied saying, "I'm lost" to which the respondent replied, "What we talked about." Huskey replied with, "Perfect." Verizon confirmed Dec. 16 that the other cell number was registered to Laschober.
An SBI spokesman out of the Asheville office did confirm an investigation was requested by the sheriff and did involve Gerry Laschober, but he would not provide any other specific details of the case. Sheriff Cochran and District Attorney Ashley Hornsby Welch also declined to comment on the pending investigation.
When reached for comment, Laschober said there's a lot more to the story than what's in the SBI warrant, but at this time he's not going to comment on the investigation while his attorney Rusty McLean works on the case.
Previous incidents
According to incident report documents obtained from the sheriff's office, the sheriff's department has responded to Cooper Creek Trout Farm on many occasions dating back to 2007 for one reason or another. Laschober has had repeated problems with his neighbors hunting dogs wandering around on his property — one incident report from 2015 shows where he called the sheriff saying his neighbor was trespassing on his property trying to retrieve his dogs and Woodard was the responding officer. Again in June 2017, deputies were called when the neighbor's dogs were somewhere on the trout farm property and the neighbor claimed Laschober refused to return the dog. Laschober allegedly told the neighbor he'd return the dog for $50. Lt. Robinson was the responding officer on that call.
Laschober also has pending charges stemming from being pulled over during a traffic checkpoint in 2017. He's appealing the charges for failure to heed a light or siren and resisting a public officer and is due in court again Feb. 11.
Dispute with sheriff
Convinced of corruption within the sheriff's office, Laschober has also tried other ways to get Sheriff Cochran out of office. He tried to appear as a witness before a Swain County Board of Elections hearing when Cochran's candidacy for sheriff was challenged earlier this year by another Swain County man Jerry Lowery.
In his challenge, Lowery claimed Cochran wasn't eligible to run for office because he was dishonorably discharged from the U.S. Marines in 1975. Cochran said he wasn't dishonorably discharged — he had just completed boot camp and was getting ready to ship off from Parris Island when he had to take leave to be with his infant son who was about to undergo surgery on his eye. While on leave, Cochran claims he received a letter from the military stating they'd release him from service if he waived his rights to any future benefits, which is what he did.
Lowery wanted Cochran to produce his DD-214 form — a document all military members receive when they're discharged — but Cochran said he didn't have one. That was confirmed by the National Personnel Records Center in Missouri. When the board of elections held a hearing on the matter, Cochran's lawyer David Sawyer claimed people who serve less than 90 days don't receive a DD-214 form. Lowery tried to disprove Sawyer's assertion by calling Laschober as a witness since he served less than 90 days in the military due to an injury and still received the discharge form. However, the board of elections wouldn't allow him to testify saying it was irrelevant to the case. After the local board dismissed the challenge against Cochran, Laschober traveled to Raleigh with Lowery to appeal the matter before the state board. It was dismissed once again.
As the 2018 election grew closer, Laschober threw his financial support behind Cochran's challenger for sheriff Rocky Sampson. According to campaign finance reports, Laschober made several separate donations to Sampson's campaign — $1,000 on March 12, $1,000 on July 16, $1,000 on July 24, $1,525 on Aug. 16 and $400 on Oct. 1.
Laschober said he thought it might be easier to fight Cochran's administration at the ballot box instead of in the court system, but Cochran was re-elected in November. Laschober has reached out to many lawyers, the SBI, the state Attorney General's Office and even the FBI trying to seek justice against what he calls deep corruption within the sheriff's office, but he's been told there's not much anyone can do since the sheriff is an elected position without much oversight. Now, Laschober has found himself under investigation.
Huskey is still being detained at the Swain County Detention Center on a $150,000 secured bond and is due back in court Jan. 10 on a number of charges, including misdemeanor larceny for stealing several of Cochran's large political signs in September. At the time, Huskey told him Rocky Sampson had hired him to steal the signs.
"They gave up valuable information as to who had conspired with them, amazing what desperation will provoke in some people," Cochran wrote in a Facebook post Sept. 9. "I guess the old adage is true, there is no honor among theives (sic). These 2 were charged and, if their information proves to be true, then the person they disclosed will be charged with conspiracy."
Sampson adamantly denied the claims he'd hired Huskey to do anything and never faced any charges.