Archived Reading Room
Graham Greene, redemption, and us
Wednesday, December 26, 2018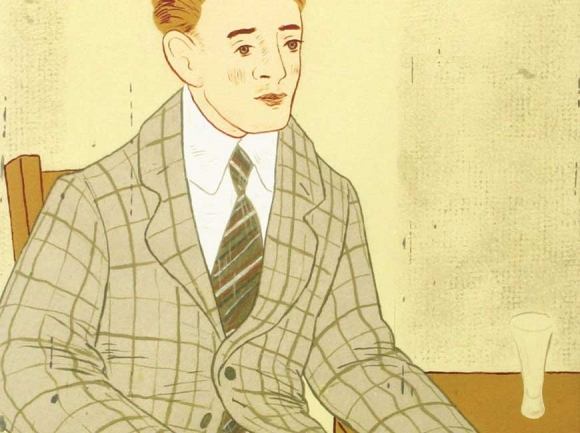 Let's start the new year with some old books.
We begin with two suppositions.
First, you are a good person who abides by a moral code. Whatever its source, this code serves as your set of principles, an ethical standard you cannot violate without damaging your soul. The code is your Ten Commandments, your Constitution, the offering on the high altar of all that you hold true and good.
Second, you have for whatever reason broken that code. Your wife caught you in adultery. Your employer apprehended you embezzling funds. You became angry with your father and refused to speak to him even on his deathbed. Whatever the wrong, however innocently you blundered into corruption, by your code you have behaved dishonorably. Consequently, you feel separated from your loved ones, and if you are a believer, separated from God.
If you are a person of faith, you make your peace with your God. All well and good, but how do you then make peace with yourself? How do you unlock the shackles of your guilt? And how do you come to terms with those who know what you have done, some of whom now detest you?
You're breathing, and your heart is beating, but inside you're as dead as Dickens' doornail.
Maybe you head to your local bookstore looking for self-help books. Maybe you see a therapist. Maybe you try to make amends for your transgression performing good deeds, volunteering in a soup kitchen or a nursing home. Maybe, like Hester Prynne of The Scarlet Letter, you just hold your head high, keep your mouth shut, and carry on.
Whatever remedy you seek, let me recommend as part of your journey to atonement certain novels by Graham Greene.
Greene had many talents as a writer. He created realistic physical settings for his books, ranging from Central Africa to Mexico. He breathed life into his characters, and wrote in a number of genres: short stories, novels, essays, reviews, an autobiography, and plays. Greene's greatest talent, however, lay in his ability to give readers a tour of the human soul in torment, a torment often depicted as love at war with principles.
In his novels Brighton Rock, The Heart of the Matter, A Burnt-Out Case, The Power and the Glory, and The End of the Affair, Greene gives us compelling accounts of human beings caught between the tenets of their code and the desires of their hearts. In The Power and the Glory, for example, the hunted priest in Mexico takes desperate measures to evade his pursuers, but again and again puts his life on the line, often with foot-dragging reluctance, by hearing confessions and offering Mass, sacraments outlawed by the state. In The End of The Affair, Maurice Bendrix, author, atheist, and adulterer, rues the loss of his married mistress, hires a private detective to follow her when he suspects she has taken another lover, and ends his account of their affair with a prayer that some of us, even the devout, can understand: "O God, You've done enough, You've robbed me of enough, I'm too tired and old to learn to love, leave me alone for ever." At the end of Brighton Rock, the young Rose asks the old priest hearing her confession if her husband, a thug and a criminal now dead, is in hell. The priest wheezes out his answer: "You can't conceive, my child nor can I or anyone … the appalling … strangeness of the mercy of God," reminding us with those few words that our earthly judges, family and friends, may rarely display their own appalling strangeness of mercy.
The characters in these novels are men and women branded by guilt and shame, haunted by betrayal and misdirected passions, torn in two by the battle between the desires of the heart and the demands of their code. They fall away from the path they have walked, sometimes innocently, sometimes deliberately, and suffer the consequences.
Many writers have praised Greene's dissections of moral ambiguity. In his comments on The End of the Affair, for example, William Faulkner called the book "one of the best, most true and moving novels of my time." Referring to the same title, Evelyn Waugh, another great twentieth century novelist, described the story as "singularly moving and beautiful … the relationship of lover to husband with its crazy mutation of pity, hate, comradeship, jealousy, and contempt is superbly described …."
Right now, those of you trapped in your self-created hell may be thinking: Are you kidding me? Imprisoned as I am by guilt and regret, why would I want to read novels where the characters are struggling with the same dismal remorse and shame as my own?
In your question lies your answer. You and I both know that when we have committed a great wrong, and are found out, few confidants visit the prison we have built for ourselves. Fewer still are capable of understanding the sickness in our hearts.
Here is a consolation: Greene understood. For those of us with a broken conscience, these books act as mirrors of healing. Greene's stories and damaged characters will not expiate our guilt — only time or death can do that — but they offer reassurance that others have suffered as we suffer, that others have disgraced themselves and their code, and that we are not alone in our dishonor and our despair.
(Jeff Minick is a writer and teacher. This email address is being protected from spambots. You need JavaScript enabled to view it..)