Archived Opinion
No regrets after a clean, heartfelt campaign
Wednesday, December 05, 2018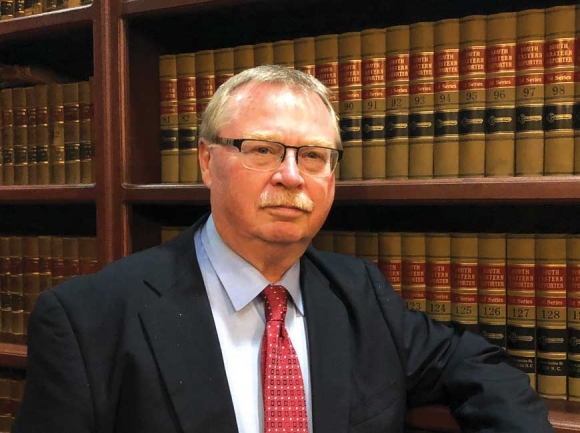 Danny Davis.
By Danny Davis • Guest Columnist
I wish to express my heartfelt thanks and appreciation to all of you who voted for and supported me in my recent campaign for Haywood County commissioner. I am indeed humbled by the 10,916 votes I received. Unfortunately, we fell short by 471 votes. The people of this county have spoken and I respect their decision and congratulate the new board. It was great making new friends and renewing old friendships. I will be forever grateful to my wife, my children, my family and friends. I worked as hard as I could and have no regrets.
I ran a clean campaign based on issues and my vision for the future of this county. That vision was to improve our infrastructure, especially high-speed internet that would attract the jobs of the future so that our children and grandchildren could live and work here again. I have seen too many of our children have to move away and take their talents elsewhere to find good-paying jobs, often to other counties and state that are in competition with us for those same jobs.
I tried very hard not to let divisive national issues or personalities permeate my campaign or this county. However, I observed first hand others at early voting and at the polis attempt to do just that. I also read the comments in the news by certain party leaders that attempted to do the same. Elections should be decided by issues and not by pandering to hate, fear, anger, racism, name-calling or personalities that seek to divide us. No one person in our county, state or country makes us great. What makes us great is our ability to come together, find the things that unite us and work for the common good so that all of us can have a better future and move our county forward for all.
Haywood County as well as this state and country are at a crossroads and will need a strong vision and leaders for the future to address the almost certain difficult challenges of the future. It will not be enough to preserve the status quo and simply react to the present. We must have strategic planning so that we can define the future of this county. Otherwise, our destiny and future will be decided by others.
Democracy is very fragile. It requires — as it should — an educated electorate to choose its leaders wisely. I hope with all my heart that is the case for this county. Our founding forefathers set out in our Constitution a system of checks and balances as well as institutions to protect the rule of law. These institutions have served us well for over 200 years, but as has been said many times before, "democracy is not a spectator sport." It requires us to be forever vigilant to educate ourselves about those who would disregard these institutions and principles for their own personal gain. The rule of law and the truth matter. Where there is no rule of law, there can be no truth or justice, and where there is no justice, freedom and democracy are in peril.
As for me, I know not what the future holds or even where I may be. I do know that I have more years behind me than ahead of me. I have spent over half of my life in a courtroom as an attorney and judge defending our Constitution and the rule of law. I have enjoyed the support of the people of this county and district all of my career and for that I am truly grateful and blessed. I have always tried to do the right thing, be truthful and fight for what is right regardless of the consequences. I am human and so I know at times I fell short of these principles and for that I apologize, but I assure you it was not for lack of effort. I know that I will continue to defend the rule of law and the Constitution, speak out against injustice when I see it, spend more time with my family and continue to try to help those less fortunate than me. So again, I thank all of you and may God bless you.
Danny E. Davis is a retired District Court judge and former attorney general in Cherokee.