Archived News
Bethel Rural Community Organization works to preserve the past
Wednesday, December 05, 2018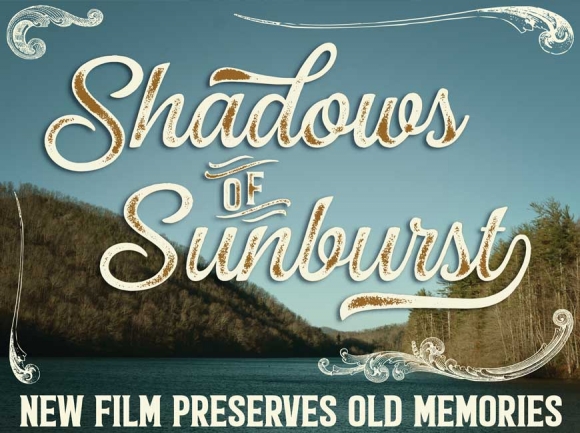 After nearly 245 years, Haywood County's Bethel community remains just a small part of a relatively small county, but the impact the Bethel Rural Community Organization's had on the area in the last 17 years has been anything but.
"One of the things a community organization should do is collect history, because if nobody's collecting history, it's lost," said Evelyn Coltman, a Bethel native who also serves as BRCO's Historic Preservation Committee chair. "We decided to capture this history before nobody's around to tell about it."
Formed in 2001 after the merger of the Bethel Community Organization and the Pigeon Valley Citizens for Rural Preservation, BRCO achieved nonprofit status in 2006 and since then has carried out a number of activities designed to further its mission of "preserving yesterday, helping today and planning for tomorrow" in Haywood County's oldest European settlement.
BRCO's headquarters sits next to the historic Bethel Presbyterian Church on Sonoma Road in Bethel. Cory Vaillancourt photo
BRCO has received three state history awards from the N.C. Society of Historians for books 1 through 6 of Coltman's Legends, Tales & History of Cold Mountain, as well as two videos, Walking in the Footsteps of Those Who Came Before Us and From New College to Springdale.
The Dec. 12 release of yet another video, Sunburst and Other Logging Operations in the Bethel & Cold Mountain Region, marks BRCO's latest contribution to Bethel's historical record.
"It started five years ago, but it didn't actually take five years," said Douglas Chambers, the videographer and editor of the film, which all in all runs more than two hours. "We did the first interview in October 2013, I think. It was all just piling up until February of this year."
Although the Bethel native admits to being well-steeped in area history, he said he too learned a lot during filming.
SEE ALSO: Sunburst — a short history
"I didn't know that much about Sunburst, the actual timeline of how stuff happened," said Chambers, who went through Haywood Community College's film and video program, as well as Western Carolina University's. "I knew it used to be there, and I knew it was a big place, but I didn't know how it started, or the different problems they had, like fires."
The long-gone logging camp still holds an important place in the collective memory of Haywood County.
"A lot of people don't realize Sunburst had a lasting impact on the area," he said. "There's a lot of people that moved in here to work there. People came in from all over the place. A lot of their children and grandchildren are here that might not have been here otherwise."
More than just a memory, though, Sunburst's impact spanned well beyond Bethel.
"It was built to supply Champion [a century-old pulp mill, in Canton], and had it not been here, Champion might not have had the chance to operate," said Chambers. "They might not be here now, for all we know.
The books and videos produced by BRCO, however, aren't the first to immortalize the area in print or on the silver screen. Western North Carolina native Charles Frazier chose Bethel as the home of Inman, the protagonist of his 1997 novel Cold Mountain, which won the National Book Award and sat on the New York Times bestseller list for 61 weeks.
The character is loosely based on Frazier's great-great grandfather William Pingree Inman, who was born, lived, died and is buried in Bethel.
"There was a lot of national attention," said Coltman of the book and the 2003 Jude Law-Renee Zellweger film based on the book. "A lot of people started coming here, wanting to climb Cold Mountain, just because of the name. That allowed us to capture the attention of people who might not be drawn here to become interested in our history."
Documenting that history through Douglas Chambers Productions, BRCO has also produced a number of audio recordings, including a Cold Mountain driving tour and local Americana group Possum on a Whale's album, Sunburst Sessions; giclee prints of notable Bethel locations like Inman's Chapel and the Cathey mill are also available for purchase from BRCO.
Today, BRCO's annual budget of roughly $35,000 comes partly from the sales of those products, as well as from holding its biggest yearly fundraiser, the oldest half-marathon in the state.
Other projects have included a historic marker program to supplement the four markers placed in the Bethel area by the state of North Carolina, but not everything BRCO does is confined to dusty old diaries and yellowed photographs.
BRCO provides dental, vision and housing assistance throughout the community, a Christmas fund for needy children and a food pantry; it supports local fire departments and the sheriff's office as well.
"A lot of people still need those things, and we want to give back to the community which has enabled us to exist and do things to make their lives easier," said Coltman.
Not solely focused on the past or the present, BRCO also strives to ensure that despite Haywood County's recent, rapid development — especially on the eastern end of the county — something of Bethel will remain for future generations to enjoy.
"It's actually the mother Presbyterian Church of Haywood County," Coltman said of the Bethel Presbyterian Church, which serves as BRCO's headquarters. "Robert Love [founder of Waynesville], it was his church. He travelled over the mountain to attend that church."
The congregation dates to the 1830s, and the most modern part of Bethel Presbyterian was added in 1964, but the sanctuary dates to 1885. It was given to BRCO only this year, but the group has had a beautification committee dedicated to maintaining it for some time now.
"We've made a lot of upgrades, painted the whole facility, repaired the roof, the furnace," she said. "But we haven't changed anything in the sanctuary. It's perfect."
Preservation-oriented projects even extend to the land itself — BRCO works with local environmental nonprofit Haywood Waterways Association to protect the area's creeks and rivers, promotes sustainable agriculture and protects the pastoral setting from which Bethel derives so much of its identity.
"Farmland is disappearing at a rapid rate throughout the country," said Coltman, who also produced the Sunburst film. "We still have to feed ourselves, but there is still something about the rural landscape that is emotionally fulfilling and we want to continue to promote that as long as we are able."
The Sunburst film won't be the last produced by BRCO, either. Chambers said work has already begun on documenting area schools — "the little red schoolhouse type of thing" — and Coltman said that she's eyeing a project on Native American sites in the area of Garden Creek where settlements dating back 10,000 years have been discovered.