Archived Opinion
Thoughts on Thanksgiving and traditions
Wednesday, November 21, 2018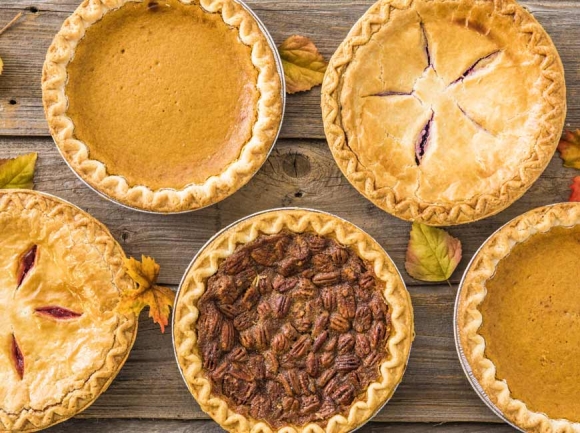 Funny how when you're living in a moment, you don't realize how truly special the moment is. Only later in life does the full onslaught of gratitude cover you like a warm nostalgic blanket. That's how I feel when I reflect upon Thanksgiving days of the past.
Every Thanksgiving morning, my sister and I would wake up and wander into the kitchen bleary-eyed and still wearing pajamas. As the Asheville Christmas Parade played on WLOS, my mom would be sipping coffee and have already cooked cornbread and biscuits, the beginning ingredients for my great-grandmother's dressing recipe.
With the sounds of high school bands, sirens and dance troops in the background, we would help her break up the bread into tiny pieces. Later, we added turkey juice, thyme, onions and other items to make our family's secret dressing recipe. The instructions say things like "a pinch of this" or "a dab of that" or "taste to check." It's one of those dishes, and I feel privileged that I now know how to make it.
Once we got all the dishes going and the turkey was well on its way to being cooked, my grandparents would drive up from Greenville, S.C. and we would feast on a delicious meal and lots of sweet tea before taking naps or lounging in front of the TV. That night, we would pull out Christmas decorations and begin the shift from one holiday to another.
When I had my own children, we would basically do the same thing except we drove to my parents' house in Weaverville or they came to our house in Waynesville. Nevertheless, everyone in the family got in on the bread breaking so we could make our delicious dressing. Even when my boys were tiny toddlers, I would give them a biscuit or piece of cornbread to crumble up. Sometimes I'd look over and there would be crumbs on their faces, so I'm not sure how much bread actually made it into the bowl, but oh well.
In 2016 after my mom passed away, we decided to sort of skip Thanksgiving that year. I guess we were protecting our hearts. The holidays were only a couple of months after her death and the thought of continuing our traditions without her felt like being stabbed in the heart. My boys went out of town with their dad, my sister and brother-in-law spent the day with his family and my dad and I worked at the Open Door then came home, ate a plate of nachos and sipped whiskey while reminiscing and shedding some tears.
Last year we spent the day at my new house in Maggie Valley. We did make the dressing but it didn't quite feel the same. I was okay with the boys going with their dad again because I just didn't know if I could put on a happy face, so I not only missed my mom but I missed my boys as well. Furthermore, making the dressing in my tiny kitchen without the Christmas parade on in the background felt like a pathetic antithesis of my childhood experience.
This year I'm feeling hopeful. My sister is hosting a big Thanksgiving at her house in Great Falls, Virginia, outside of D.C. There will be around 15 people in attendance, including my boyfriend and two of his sweet kiddos. All together, there will be six children, three dogs and a lot of talkative adults so it should be loud and lively. My dad is flying up and the rest of us are leaving super-early on Thanksgiving morning for a holiday road trip.
We probably won't be making the dressing this year. With so many people eating and everyone arriving at different times, my sister decided to have the main dishes catered. We'll be cooking a few side dishes, but I need the turkey juice as it cooks to truly make the dressing recipe. Since we're having a cooked turkey delivered, I don't think it will work, although I haven't totally abandoned the idea.
In life, it takes time to create a new normal. And I've learned that there needs to be some space between what was and what will be. If we'd tried to force a traditional Thanksgiving that first year after my mom's passing, we would have been miserable. It will never feel like that again because she'll never be here on earth again, but I know she would want us to develop new traditions and new happy memories. After two years of cumbersome Thanksgivings, I'm ready to have some cheesy festive fun this year with the people I love.
Whatever you've got planned, enjoy yourselves. You may not realize it now but these are days you'll one day look back on with the fondest of thoughts. Or conversely, if you have an empty seat at this year's table, I'm so sorry. It never gets easy, but it does get better.
To you and yours, Happy Thanksgiving!
(Susanna Barbee is a writer, editor and digital media specialist. This email address is being protected from spambots. You need JavaScript enabled to view it..)