Archived News
Macon to analyze county space needs
Wednesday, November 14, 2018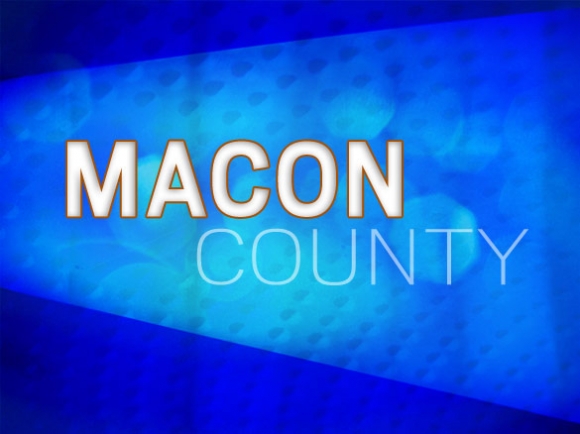 Now that the election is over and three incumbents have reclaimed their seats on the Macon County Board of Commissioners, one of the board's top priorities will be to continue analyzing the county's infrastructure needs and create a long-range capital improvement plan.
With requests and complaints from different groups in the county regarding infrastructure, commissioners felt it was a good time to create a well-thought-out plan when it comes to making sure county facilities will meet future demand.
Elderly residents have expressed the need for more space at the senior center, the Nantahala community wants to have a new community center/library and an overcrowded jail is causing sheriff costs to continually rise.
So, who and what gets first priority with limited funds for capital improvements each year? How does the county start tackling a long list of needs? County Manager Derek Roland set out to answer these questions by putting together a Capital Needs Plan.
Commissioners also approved soliciting a request for qualifications over the summer for the space needs analysis that will coincide with the CIP. In September, the county received proposals back from six qualified architectural and/or consulting firms.
"This will work along with the CIP to help us better prioritize our needs here for county facilities — it will show us what we have now, how much of our space is being utilized and give us projections going forward," Roland said.
Since it was a request for qualifications and not a request for proposals, the proposals don't include any estimated costs though the county has budgeted $300,000 for the study. The proposals were graded using 13 criteria and the two firms that came out on top were ADW Architects and Moseley Architects — both out of Charlotte.
"Two firms were so close in ranking we brought them in to interview them and look at their work," Roland said.
Following the interviews, Roland told commissioners he recommended Moseley Architects and asked for authorization to move forward with negotiating a contract to present to commissioners this month.
"They were all good at design, but Moseley brought a component of planning to it," Roland said. "They are very well versed in local government needs and local government facilities."
He said Moseley had completed a similar project for Rutherford County where they took inventory of the current county facilities, analyzed their usage, examined how certain population groups are expected to grow in the future and provided cost estimates for either renovations or new construction.
Commissioners authorized Roland to negotiate a contract, which was presented to the board after press time Tuesday night (see next week's SMN for more details). Roland said he hoped to have the completed space needs analysis document back by spring just in time for the commissioners' 2019-20 budget planning sessions.
In putting the CIP together, Roland asked every department head to list and prioritize their infrastructure needs. Some of the large budget items projected for the next 10 years include $15 million worth of improvements at the Macon County Airport, $6.6 million in vehicle replacement costs, $8.8 million to expand the senior center, and $60 million to build a new Franklin High School.
Commissioner Ronnie Beale, who just won re-election to the board, said he believes the infrastructure needs of the Nantahala community will be one of the top priorities laid out in the Capital Improvement Plan and that he supports the construction of a new library/community center in the same place it's located currently.
"I think the folks of Nantahala need it but the children of Nantahala also need it," he said. "I'm going to be a big supporter of that."
The Macon County Detention Center is another infrastructure issue the county is going to have to address one way or another soon. Constructed in 1999, the 75-bed facility was designed with the ability to add on to it the future if needed. The jail capacity is 75 — including only 12 beds for females — yet it's average daily inmate population is now 100. Inmates regularly have to be transported to other jails in the region, which is costing Macon County millions.
Sheriff Robert Holland is working to better manage the jail population, but even if the average population is gotten under control, the jail still has some shortcomings — including a lack of space for females and a lack of a commercial kitchen.
"I really hate to put money into a new jail," said Beale. "We cannot arrest our way out of this drug problem. We've got to tackle the problem with treatment programs … but I think when you see the space needs study, I think the answer will be yes, we need to expand the jail."