Archived Opinion
Learning to connect with the other world
Wednesday, November 07, 2018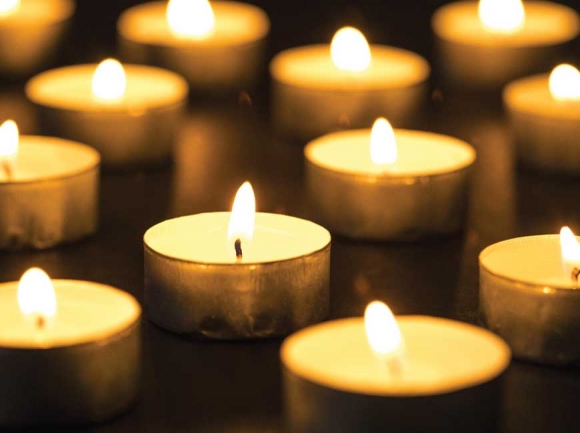 The night after my mom died, my dad stepped out on the front porch with my brother-in-law, whose father had passed away only a month earlier. As they looked up, two shooting stars, one after the other, flew through the night sky. We were convinced it was our two family members comforting us from afar.
Those months in the summer of 2016 were a dark time for my entire family. Losing two loved ones within a month was hard to accept, especially for my sister and brother-in-law, who each lost a beloved parent simultaneously.
In the weeks following my mom's passing, butterflies, cardinals and hummingbirds were all around us. These were her favorite flying creatures. I remember sitting on my porch crying, trying to process the finality of her death when a small hummingbird came and fluttered right in front of me for the longest time.
As my sister walked my then toddler niece into her childcare center one day, a butterfly followed little Maddie along the path until she stepped inside the door. Moments like this help my family survive without my mom. It feels like she's still with us, comforting us and telling us not to be sad.
Last Thursday was All Saints Day. For those who don't know, this is a day where we remember and honor all who have passed before us. It stems from a conviction that there is a spiritual connection between those in heaven and those on earth.
Last week was also the Day of the Dead in the Mexican culture. This is a two-day celebration to demonstrate love and respect for deceased family members. During this holiday, the Mexican people joyfully sing, dance and use bright colors and lights to remember. They display pictures of family members on altars with marigolds and candles to pay homage.
My 9-year-old learned about the Day of the Dead when his friend Jorge's mom came to speak about it to their class. His homework was to verbally explain the celebration to me. My child talked about the holiday with such enthusiasm and interest it made me smile.
While All Saints Day and the Day of the Dead honor those who have passed on, I personally would like a mix between the two. I appreciate the prayerful quiet of All Saints Day but also the fun and joy of the Day of the Dead.
Only in recent history have humans viewed death as taboo and morbid. I'm not sure when our perception twisted. I don't think honoring and celebrating the deceased makes the grief go away. There's still a gaping hole left in a person's heart when someone they love dies, but I do think holidays like these help us feel joy again about this person and grateful for the time we had with them. I also think it's important to keep their memory alive within the existing family.
My older son was 7 and my younger was 4 when my mom passed. I constantly talk about her in an effort to help them remember. I tell stories or say, "Oh, Grandma B would love that!" I also use photographs, music and books to help them get to know her better.
As the holidays approach, my heart feels heavy. My mom loved the holidays more than anything. She was the cornerstone of every tree lighting, pie baking, turkey roasting, gift wrapping and Christmas caroling. Nevertheless, I'm still excited for my boys. Children and holidays go well together. I'm trying to feed off their sweet and innocent anticipation.
Elizabeth Gilbert, a favorite writer of mine, posted something poignant on Instagram. She recently lost her partner and soul mate, Rayya Elias, to pancreatic cancer. Gilbert creates ways to communicate with Rayya, such as recording messages on her phone. She says recording the words feels like they're actually being transmitted. She also has dance parties where she says, "Rayya, you pick the song." Then she hits shuffle and whatever song comes on is the one Rayya chose.
Gilbert also said these words, "For anyone who is suffering loss, I encourage you: Be creative. Be INVENTIVE. Be strange. Demand union. Find ways. This is the art form that I am mastering right now: The art of eternal connection. Nothing matters more. You can do this, too. Love wants you to reach out. Your beloved is RIGHT THERE. Keep them near. Create, create, create. Onward."
All of this combined over the past week really hit home with me. It's so easy to slide into the daily grind and survive life. But I want to be more than that. I want to be ahead of life, not just reacting or always catching up. For me, being sad about my mom all the time feels like reacting. My goal is to garner inspiration from these recent experiences to find my own rituals to celebrate, honor and connect with her.
The universe and the heavens are constantly interrelated. I fully believe the sooner we escape the simplicity of our mortal minds and accept this beautiful fact, the better we will all be.
(Susanna Barbee can be reached at This email address is being protected from spambots. You need JavaScript enabled to view it.)