Archived Reading Room
Cookbooks make nice holiday gifts
Wednesday, November 07, 2018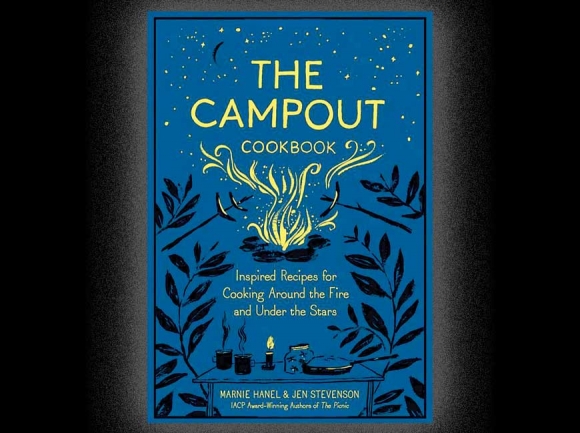 So there I was on a Wednesday afternoon in October in one of my favorite spots in town: the public library. I'm running my eyes along the "New Books: Nonfiction" shelves when the cookbooks grab my attention.
Now, I myself own several cookbooks: a Betty Crocker that has seen much better days and opens automatically to the recipe for quiche; The Pat Conroy Cookbook, probably my favorite, not because of the recipes, but because of Conroy's zest for food and anecdotes about his life; A Man, A Plan, A Can, which I recommend to anyone who doesn't know a spatula from a ladle; a much-stained Moosewood Cookbook; and several others. I enjoy cooking on occasion, as long as the recipes are simple and forgiving, meaning that if I put too much sauce in the lasagna or not enough spices in the chicken soup, the food will still be edible.
But I am not a Foodie.
Huge numbers of my fellow Americans love cooking and food. They whip up exotic dishes from France, Thailand, and Hungary; they revere Whole Foods; they enter certain restaurants as if tiptoeing into a religious shrine. One man I know was for years obsessed with The Cooking Channel. One of my sons and my son-in-law view outdoor grilling as a high art form (What they prepare is delicious, and I eat more than my fill, but my days of manning a grill — I was strictly a hamburger and brats chef — are long over).
But, back to that library shelf of cookbooks.
All those new cookbooks gave me pause. You would think by now we would have run out of ideas for cookbooks. You would think that after 200 years — Amelia Simmons published the first American cookbook, American Cookery, in 1796, and there were European cookbooks in print centuries before then — cooks would have run out of ideas for recipes.
You would, of course, be wrong.
Here is just a sample of the books on the New Shelf alone:
Sara Foster's Pie: A Savor the South Cookbook; Lisa Lewis's Feed Your Baby Hummus; Bill Kim's Korean BBQ; Laura Basher's The Camp & Cabin Cookbook; Horn & Mayer's VBQ: The Ultimate Vegan Barbecue Cookbook; Nicole Weston's Perfectly Creamy Frozen Yogurt.
Like nearly all their predecessors, these books are minor works of art in their cover design and the photographs that accompany the recipes.
Let's examine three volumes in more detail.
Mark Bittman's How To Grill Everything: Simple Recipes for Great Flame-Cooked Food (Houghton Mifflin Harcourt, 2018, 568 pages) celebrates his love of flames and grates with exuberant pictures of colorful food studded with blackened bits from the grill. (I am skipping lunch today as I write these words, and find my taste buds kicking in. Not quite drooling yet, but close.)
After dipping into How To Grill Everything, I think I just found birthday gifts for those two grilling guys related to me. I'm sure they will relate to Bittman's enthusiasm for open flames and big sky cookery: "Then there's the whole being outdoors with friends and family thing. Standing at the grill you've usually got some help or at least a friend to keep you company. And a cool drink is probably in arm's length. Cooking doesn't get any better."
Margaritaville The Cookbook: Relaxed Recipes for a Taste of Paradise (St. Martin's Press, 2018, 338 pages) features the recipes of Chef Carlo Sernaglia, the writing of Julia Turshen, and a foreword by Jimmy Buffett. Here is an entire buffet (sorry, but I couldn't resist) of recipes ranging from breakfast to post-prandial drinks, including "Jimmy's Perfect Margarita." Again, I had to tear myself away from the photographs, as my rumbling stomach is annoying the other patrons.
At the end of this book is this notice: "Margaritaville is a global lifestyle brand inspired by the lyrics and lifestyle of singer, songwriter, and best-selling author Jimmy Buffett, whose songs evoke a passion for tropical escape and relaxation."
Now I'm not only hungry, I also want that margarita, some palm trees blowing in a warm breeze, and a porch overlooking the ocean.
The Campout Cookbook: Inspired Recipes for Cooking Around the Fire and Under the Stars (Artisan, 2018, 223) features the work of writers and cooks Marnie Hanel and Jen Stevenson, with illustrations by Emily Isabella. I selected this book for inclusion not because of the subject — I last camped out about 20 years ago, and long ago lost my yen for cold ground and rain in my eggs — but because the beauty of this book is more subtle than the other two.
Here there are whimsical illustrations rather than photographs blazing with color and light; the book is much smaller than the other two, appropriate for a backpack; and the blue, rough-textured cover seems designed for that night in the woods. Hanel and Stevenson have filled The Campout Cookbook with pages of tips about camping, from how to make treats for the dog to camping in the backyard, all delivered with a lively spice of wit and wisdom. Don't miss the list "99 Ways (and Counting) to Use a Thermos." My favorite was "#99: Imaginary Friend." Think Tom Hanks and his Wilson volleyball in the film "Castaway."
The holiday season will be upon us before we know it. If you need some gift ideas, check out the cookbooks. One tip: Eat something before you hit that bookstore.
(Jeff Minick is a writer and teacher. minick0301gmail.com)