Archived Arts & Entertainment
Today is a video game: Vermont singer-songwriter returns to Waynesville
Wednesday, October 24, 2018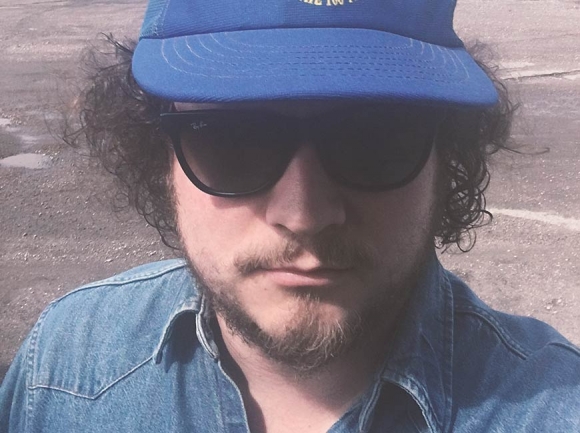 Zack DuPont.
About six years ago, I moved from Upstate New York to Western North Carolina. I was, and remain, some 1,100 miles or so from all things familiar and beloved back in my native North Country.
But, it was always the music of that place, and also of my time there, I would return to for comfort whenever that feeling of being homesick would rear its ugly head, usually on those nights when you're simply alone on your front porch amid a sometimes-deafening silence.
And it was on one of those nights, way back in the fall of 2012, when I came across a single Facebook post. It was Zack DuPont, an old North Country acquaintance. I knew him from his wild jazz-rock band back home, Japhy Ryder, that I used to go see when I was 21 and in pursuit of cheap beer and good times.
At that time, DuPont had recently put out a solo live acoustic album. I listened to that record dozens of times in those first few months living here, this "New England gothic" tone reminiscent of those cold North Country mornings, endless frozen sunsets, and also the solitude and natural beauty of that landscape that still resides at the base of my roots, no matter where I plant them.
DuPont's post asked if anyone knew of venues he and his brother, Sam, a newly-formed Americana/folk duo, could play below the Mason-Dixon Line. I reached out and said I may know of some spots in Waynesville or Asheville, and that, regardless, they had a place to stay at my tiny apartment, if need be. Zack took me up on the offer when I soon got them a gig at The Classic Wineseller in Waynesville.
And for the better part of the last five years, The DuPont Brothers have become quite a fixture in Waynesville and Western North Carolina in general. The sibling duo would roll through here about three times a year, always crashing at my place, always putting on such memorable performances to raucous, mesmerized audiences. They not only became brothers-from-another in my personal life, they befriended my southern brethren, our newspaper, my town, and soon became sort of honorary citizens of Southern Appalachia.
Coming into this year, the duo has gone on a hiatus, at least for the time being. They crisscrossed the country, released several albums and played hundreds of shows amid tens of thousands of miles traveled. It was time to shift direction, take a breather and, perhaps, see what else it out there to fuel the creative spirit.
Alas, Zack found himself back at square one. While most may look at a return to the starting line as physically and mentally daunting, Zack saw a rare opportunity to mine new territory in his ever-evolving songwriting and guitar playing abilities. And it's that singular notion that lies at the foundation of all innovative artists, especially the ones who will forever remain in our melodic hearts.
Smoky Mountain News: What was the sentiment behind putting The DuPont Brothers on hiatus?
Zack DuPont: Sam and I have a very close relationship, and with that comes a very transparent way of living when we're around each other. Neither of us feel defined or limited to just experiencing the music we make together. Both of us have very strong and unique creative tendencies and share a deep respect for the music we write as individuals. And that's who we are as artists — individuals. When you live in a car with your family for five years straight, performing over two hundred shows a year — in peoples' homes, venues, theaters, bars, private events — there's a ton of highs and lows, and we shared all of them in that transparent style of living. Sometimes the things that are unrelated to the essence of what you're doing can be distracting, and that's when it's very healthy and important to realize that a new path needs to be taken creatively. We aren't turning our backs on that special collaboration we have. We're just giving it space to grow in ways it can only grow on its own.
SMN: As someone who has played guitar most of your life, what are you learning about that instrument these days?
ZD: Guitar seems more infinite than ever before. I suppose it's more appropriate to say that I'm learning more about myself through playing guitar these days than I am about the guitar itself. I'm able to communicate through the instrument in a stream-of-consciousness type of dialogue. I've been hyper-stimulated by improvisation and the freedom of the moment with the guitar, and have been exploring that side of my brain with lots of other artists. Performing and playing is like a meditation for me — it feels limitless and beautiful.
SMN: Tell me about this new solo record. How did it come about? What was the process like compared to past albums and recordings?
ZD: I've been enjoying making albums fast these days, just to not give the music time to feel stale. "Bootlegs Vol. 1" is going to be part of a series of albums where I record, mix and produce the music all by myself with limited resources. After spending lots of money and time on previous efforts, I wanted to really explore how much of that process I could do on my own. What I found from this approach was a stimulating workflow and a way to incorporate my fascinations with audio engineering into the art. I recorded the entire record in two phases. Phase one was an evening of full live takes of each song recorded in my guest bedroom in Burlington on my iPhone. Then, I loaded the songs into Garage Band, did all overdubs on the internal microphone on my MacBook Pro, and mixed and mastered the album. Lots of audiophiles would scoff at this technique, but the thing is that they'd never know I worked in this fashion without me speaking about it. The record sounds incredibly natural and has an analog tape quality to it. I tend to lean towards warm sounds on records as opposed to dark or bright.
SMN: What sparked this solo tour? It seems you're really peeling back the layers to where it all began for you — just you and your guitar.
ZD: Sparks — they fly, burn out, light stuff on fire. It's great stuff. I figured the easiest way for myself to continue to tour and be actively creating and performing music would be through a solo endeavor. This is how it all started for me. Just me, the guitar, the words, and the van — so freeing. You really learn a lot about yourself through silence on the open road. There's no rules out here or schedules aside from getting to the next show. I feel like I can really live in the art I'm creating and be in a very unique place to share it with folks when it's time.
Want to go?
Acclaimed Vermont singer-songwriter Zack DuPont will perform at 7:30 p.m. Saturday, Oct. 27, at the Boone-Withers House located at 138 Church Street in Waynesville.
Admission is a suggested donation of $10-15. All are welcome to attend the all-ages show. For more information, call 828.356.5441. DuPont's latest solo album, "Bootlegs Vol. 1," is now available for purchase and streaming at zackdupont.bandcamp.com.