Archived Opinion
Power-drunk GOP leaders try grabbing for more
Wednesday, October 17, 2018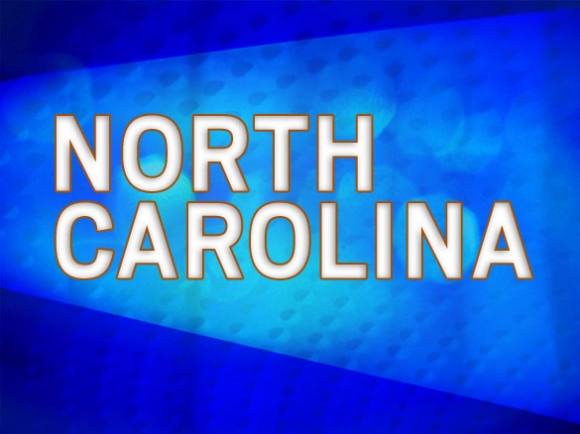 By Martin Dyckman • Guest Columnist
A nonpartisan nominating commission can be the best method of appointing judges. Or it can be the worst. It's all in the details.
The North Carolina General Assembly's current scheme, which appears on the Nov. 6 ballot as Amendment 4, is one of the worst. Too much is wrong on its face and some all-important details are left to future decisions of that same legislature. That's like putting ISIS in charge of airport security. Senate President Phil Berger and House Speaker Tim Moore have shown that there's no power they are reluctant to abuse.
Regardless of the eventual details, the amendment effectively strips judicial appointing authority from the governor and puts the legislature in charge. While the governor would retain the nominal right to make the appointments, he'd be confined to two nominees sent to him by — you guessed it — the General Assembly. That's already the most power-drunk branch of North Carolina's government, the one most in need of grown-up supervision by independent courts.
I've heard it said that "North Carolina is a valley of humility between two mountains of conceit," but there is nothing humble about Berger, Moore and the rest of their Republican majority. What other states let their legislatures control the selection of judges? Only South Carolina and Virginia.
The American Bar Association and other advocates of judicial independence generally favor a merit-based appointment system for all vacancies, including those now filled by election. Amendment 4 doesn't go that far, but it also goes in a very wrong direction. No branch of government should have such near-total control of the nominating process as this amendment proposes.
Florida, the nearest state that did it right, is now an example of how to go wrong.
On taking office in 1971, Democratic Gov. Reubin Askew voluntarily abdicated his power to fill judicial vacancies with his friends or campaign supporters. He created nominating commissions that he couldn't control, allowing himself only three appointments to each. The Florida Bar, an agency responsible to the Supreme Court, chose three members. Once appointed to staggered terms, those six people selected three more public members who were not to be lawyers. A lawyer who had represented the Republican Party said it was "the most unselfish thing any governor ever did." Askew also signed legislation to make judicial elections nonpartisan. They still are.
I won't say that politics never intruded, but it happened rarely. The nominating commissions earned so much trust that voters approved a constitutional amendment to staff the appellate courts only with commission nominees appointed by the governor. Five Supreme Court justices had been caught in ethical or personal scandals mostly rooted in the election process. Justices and appeals court judges now retain their seats by asking the voters to approve new terms every six years, but they do not run against opponents. None has been turned out.
But in 2001, after the state Supreme Court had struck down some of the Legislature's pet projects and taken Al Gore's side on whether to recount Florida's' decisive presidential vote, a largely partisan vote gave the governor the power to appoint all nine members of all 26 commissions. They now look and act suspiciously like political patronage committees and are biased toward corporate lawyers and former prosecutors. They create an illusion of independence behind which the governors can put their friends on the bench once again.
In North Carolina, it will be the bosses of the General Assembly packing the bench with their friends if voters approve Amendment 4. It calls for "no more than" nine seats on each commission, "allocated between the Chief Justice … the Governor, and the General Assembly." But it doesn't say "allocated equally," only that none of them could appoint a majority. So the governor could be left with only one.
The measure calls for applicants to be "nominated on merit by the people of state," but that's simply propaganda. The worst part of it is that the commissions would be required to evaluate applicants only as to whether they're qualified or not, not as to whom they think best, and send the entire list to the legislature which would then select just two of them. The governor would be required to select one of the two. If he refused to appoint either within 10 days, a joint session of the Legislature would choose the judge.
This isn't just a pig in a poke. It's a whole pigpen. If anything is certain about the outcome, it's that most names sent to the governor would be those of sitting or former legislators of the majority party. That party, by the way, has yet to disavow intentions to add more seats to the Supreme Court if Democrat Anita Earls is elected in November, but it needs ratification of Amendment 4 to make sure that Republicans would fill them.
An amendment worth voting for would have these elements that are missing from the one on the ballot.
• Three seats allocated to each of the appointing authorities, no two of whom could be from the same party.
• A requirement that the two largest parties agree separately, by majority votes within their caucuses, to whomever will fill one of the legislature's seats on a nominating commission. That power is too important to trust to the likes of Berger and Moore or to anyone who might succeed them regardless of party.
• A provision allowing the commissions to recommend the three people they consider best qualified for each vacancy, and to send them directly to the governor rather than the General Assembly.
• Returning the judiciary to the nonpartisan status it had before partisan radicals took over in Raleigh, and restoring matching funds to judicial campaigns.
Although I'm an active Democrat, it makes me almost sick to my stomach to be asked to support judges based on their party labels. Justice should be as blind to politics as to who is rich or poor or black or white. But that's the mess we're in, and Amendment 4 would make it even worse. I'll continue to vote for Democratic judges, and if we elect enough of them perhaps the Republicans in Raleigh will send us a genuine nonpartisan reform.
(Dyckman is a retired journalist and author. This email address is being protected from spambots. You need JavaScript enabled to view it..)