Archived News
Body of missing woman found in the Smokies
Wednesday, October 10, 2018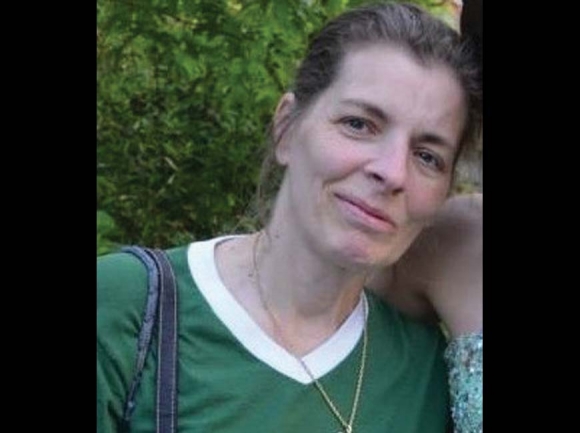 Mitzie Sue "Susan" Clements.
A week-long search for a missing woman in the Great Smoky Mountains National Park ended in tragedy Tuesday, Oct. 2, when search crews located the body of 53-year-old Ohio resident Mitzie Sue "Susan" Clements about 2 miles from the Clingmans Dome parking area.
Clements was last seen around 5 p.m. Tuesday, Sept. 25, while hiking with her adult daughter on the Forney Ridge Trail between Clingmans Dome and Andrews Bald. The two hiked to Andrews Bald together and then separated about a quarter-mile after beginning the return hike, which totals 1.8 miles. Her daughter wanted to walk to the top of the tower at Clingmans Dome, while Clements didn't want to tack on the extra mile. The two planned to meet back at the car.
"Apparently that's fairly typical of the way they hike together. They had been hiking here in the park for a few days," said Julena Campbell, acting public affairs officer for the park. "Her daughter often hiked a little faster and wanted to do more miles than her mother did."
However, Clements never made it to the rendezvous point. Search crews were alerted that same evening that she was missing and immediately began to search the area where she was last seen.
The search expanded on Wednesday, with crews spending the night on the Appalachian Trail and the effort including about 40 trained members of the park's search and rescue team on Thursday. Clingmans Dome Road was closed that evening to accommodate the search, with the effort expanding to 125 trained searchers over the weekend from more than 40 agencies, including Haywood County Search and Rescue, U.S. Forest Service Cherokee Hotshots, the Cherokee Indian Police Department, Cherokee Tribal EMS, Jackson County Sheriff's Office, Smoky Mountain Nordic Ski Patrol, Smoky Mountain Search and Rescue Team, Swain County Emergency Management Agency, Swain County Rescue Squad and Swain County Sheriff's Office, as well as NPS personnel from various other units. Ultimately, 175 people from more than 50 agencies participated.
In addition to ground crews, the search included K9s, helicopters and drones.
Clements' body was found the evening of Tuesday, Oct. 2, by a ground crew team in the drainage of Huggins Creek, a rugged and remote area about 2 miles from the Clingmans Dome parking lot and three-quarters of a mile from the A.T. which is the closest trail.
"A lot of us associate Clingmans Dome with those well-worn trails at the top and you think of that as that area, but once you get off-trail, particularly down-slope into those drainages, it gets very steep, very rocky and very thick vegetation," Campbell said.
The area was full of rhododendron, briars and tangles of small trees and shrubs that made it hard for the experienced searches on the job to push through, much less a lost and disoriented Clements trying to make her way out of the woods as darkness fell.
The day that Clements went missing, Campbell said, there was dense fog and sporadic rain in the Clingmans Dome area, and since the pair began their return hike around 5 p.m. darkness wasn't far off. Over the next two days, the area had more than 5 inches of rain, with fog and low temperatures in the 40s.
Clements' cause of death is still under investigation, but foul play is not suspected. Given the cold, wet conditions in the days following her disappearance, hypothermia is a possibility.
"I want to specifically thank the National Park Service for their incredible efforts. The cooperation shown between more than 50 agencies was amazing, comforting and very supportive," Clements' family said in a statement. "Every piece of the operation, including the scientific fronts, logistical parts and the emotional support provided to us was very impressive."
Park Superintendent Cassius Cash added that he was "inspired by, and extremely grateful for" park staff's "tireless" work and for the "generous assistance" of dozens of agencies and organizations.
"Our deepest condolences go out to the family, friends and co-workers of Susan during this difficult time," said Cash. "We are grieving with the family and hope that yesterday's recovery helps provide some closure as they begin their own grieving process."
When going on a hike, even a short one in a popular area, it's important to have a map and carry a backpack equipped with essentials such as food, water and a first aid kit. Tell somebody where you're going and when you'll be back, stay on the trail, and if you find yourself lost, stay put until somebody finds you.
"Once you're reported missing, we're going to start our search from the areas you were last known to be," Campbell said. "The closer you are to that location, the quicker we're going to find you."