Archived News
WCU chancellor search resumes
Wednesday, September 19, 2018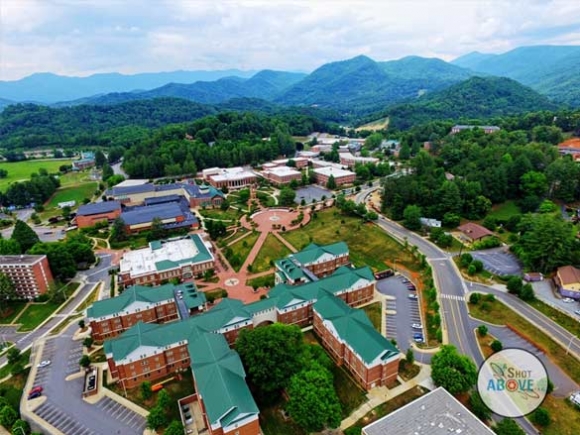 While the University of North Carolina's Board of Governors has yet to release a revised search process for Western Carolina University's next chancellor, the WCU Chancellor Search Committee plans to launch the search's second round during a meeting at 10 a.m. Friday, Sept. 21, in the A.K. Hinds University Center.
The search committee was originally formed in December 2017 following former Chancellor David O. Belcher's announcement that he would step down at the end of the year due to an ongoing battle with brain cancer. Belcher passed away June 17.
After months of community forums, meetings and interviews with candidates, the search committee selected its top three candidates and sent the names on to UNC President Margaret Spellings, who sent her pick to the Board of Governors for approval at its July meeting.
While the board went into a two-hour closed session meeting to discuss Spellings' nomination, it never voted on the name, and the candidate ultimately withdrew from consideration. Board of Governors Chairman Harry Smith then announced that the board would "complete an expedited review of the chancellor search process in an effort to refine and improve it."
That process was initially expected to be released in September. However, the board's September meeting was cancelled due to Hurricane Florence.
The Board of Governors is expected to unveil a draft of the new search process later this fall, Pat Kaemmerling, who chairs the WCU Board of Trustees and co-chairs the search committee, told trustees Sept. 7. Once released, the proposed process will be open for review for about 30 days, with the Board of Governors to adopt a final version afterward.
"Although the new process won't be in place, we have been advised that we can resume our search," Kaemmerling said. "We will be proceeding with the same search committee that we already have in place, as this is simply an extension of the search process that began last year."
Once the UNC System's final search process is in place, the WCU search committee will make any adjustments needed as it moves forward with its work, Kaemmerling said. As in the first go-around, the executive search firm Buffkin Baker will assist the committee.
In the meantime, a transition team led by Trustee Robert C. Roberts will help with on-boarding a new chancellor and supporting Interim Chancellor Alison Morrison-Shetlar in the months ahead. Morrison-Shetlar, WCU's provost and vice chancellor for academic affairs, has been serving as interim chancellor since Belcher went on medical leave at the end of 2017. Carol Burton, WCU associate provost for undergraduate studies, is serving as acting provost.