Archived Opinion
My mission: outer order, inner calm
Wednesday, September 12, 2018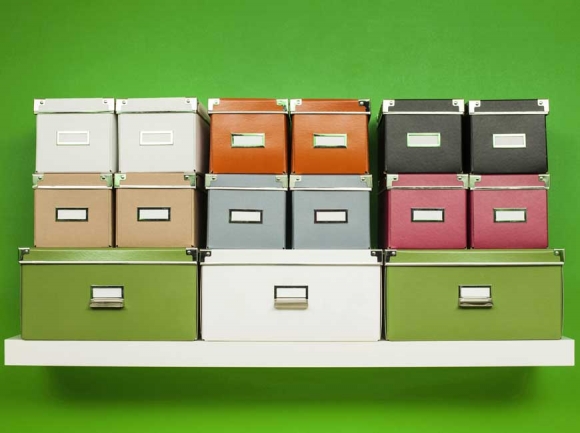 My name is Susanna and I am terribly unorganized.
I'm not a messy person or a hoarder, just disorganized. My desk is a mess of papers and sticky notes. I always have a million tabs open on my laptop. My closets and cabinets and pantry are full of stuff with no thought to rhyme or reason. I have to dig in my purse for three minutes to find lip balm. My shoes are thrown into the bottom of my closet so it takes inordinate amounts of time to find a matching pair.
And so on and so forth.
I could learn how to be more organized. but instead I rely heavily on my memory and list making, which work well enough but leave me feeling scattered. As a single mom who works full-time, my life feels slightly out of control anyway, so I'm not helping myself any by also being disorganized.
Several years ago I read a book called The Happiness Project by Gretchen Rubin. It's an easy read that offers practical, helpful information for living a peaceful, more productive and "happier" life. The entire book is impactful. I think I may read it again starting in January because it challenges the reader to accomplish certain tasks each month. It would be a cool read for the New Year.
One paramount quote from the book states, "The secret of adulthood is this: Outer order contributes to inner calm."
The words seem simple, but providing oneself with outer order can be a daunting task, especially for people with brains like mine. Rubin follows with a caveat saying, "While this is true, having inner calm makes it much easier to have outer order."
They are reciprocal. One affects the other. Some folks may start with an inner calm which allows them to become more organized or for those like me, I think being more organized will result in feeling less stressed in general.
With that philosophy in mind, I turned to Google and Pinterest in search of organization tips and strategies to get the ball rolling. Within 20 minutes of searching, I found a number of helpful resources.
The first was a quote by William Morris that said, "Have nothing in your house that you don't know to be useful, or believe to be beautiful." A person can switch out the word "house" with "office" or "car" and the quote still works.
I'm a word person with a creative mind. Many creative people I know are not highly skilled at organization. We don't think in a linear way. Our minds are all over the place, which is helpful when writing or creating art but very frustrating when trying to organize a home or work space.
After reading the quote about only keeping items that are useful or beautiful, I took to my dining room table, which is the catchall place for mail, school forms, receipts and other random scraps of life.
I picked up each thing and held it my hand asking myself, "Do I find this useful or beautiful?" If the answer was yes, I put the item in its place. If the answer was no, I put it in one of four boxes.
Another piece of advice was to label four boxes, "trash," "donate," "recycle" and "keep." Then when cleaning up a space, every item should go into one of the boxes. It was also suggested to label one box "Not sure." This may work for some people, but if I did that, I would put everything in that box and be back to square one. But it may work for you.
As I cleaned off my dining room table, I forced myself to put each item in one of the boxes. I had a friend give me a 30-minute window before he called to see if I'd finished the task. I work well under pressure, so I'm always setting timers for this or that to help myself stay focused and not get distracted. In knowing he was going to call me in 30 minutes, I accomplished my goal.
It only took a half hour and my dining room table was clean and everything was where it should be. It felt amazing. If it hadn't been 10:30 p.m., I would've tackled another space.
My dining room table experience occurred hours before writing this column, so I don't have any other success stories yet, but you wait, I plan on using September and October as my organization months so I can fully enjoy the holidays and start 2019 feeling more calm on the inside.
The last piece of advice regards the three-year rule. Even if you find something useful or beautiful, if you haven't used it or worn it in three years, chuck it. In fact, I may even reduce this to two years. I have many useful and beautiful things that haven't been touched in two years. I need to donate this stuff so someone else can enjoy them.
We often can't control what happens to us on the outside. Other people will do things that annoy or frustrate us. Work stress or life stress will send us into total tailspins. Likewise, we sometimes can't control what happens to us on the inside. Grief, guilt, shame, sadness and other dark emotions are brutal to tackle.
With that being said, I'm willing to try anything to bring some inner calm, especially when it's something helpful and productive like getting organized.
Rubin also says, "Accept yourself and expect more from yourself." That's my motto these days. I accept who I am, flaws and all, and I'm working to expect more from myself. Whether it's motherhood, relationships, work or organizing my life, I know I can do and be better.
(Susanna Barbee writes for The Smoky Mountain News and works with local businesses print advertising and digital media strategies. This email address is being protected from spambots. You need JavaScript enabled to view it..)