Archived News
Ghost Town sale still not final
Wednesday, September 12, 2018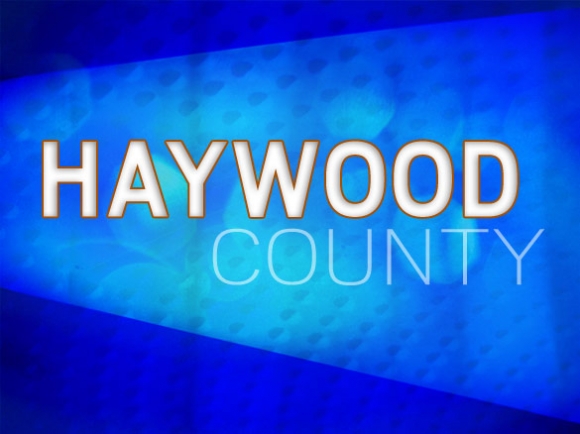 Slow progress and a string of broken promises from new Ghost Town operator and former Disney exec Valeria Oberle haven't stopped her from talking to people about her plans for the park, but they have stopped her from allowing people to record or broadcast them.
"I'm particularly excited to tell you about [my husband] Spencer and I, and why we're here and what we're up to," Oberle said at a Sept. 4 meeting of the Maggie Valley Civic Association. "Let me first say I would really prefer no videotaping or audio recording please, because we do know how those things end up in the media when we don't really want them to."
The MVCA is a nonprofit association founded in 1970 and consisting of about 50 members. It holds fish fries, covered-dish dinners and monthly meetings where community leaders, government officials — like Waynesville's Parks and Recreation Department — and business owners come to let the MVCA know about their organizations, according to President Denny Hoffman.
But moments into Oberle's appearance, she took issue with a live webcast that was being conducted by MVCA.
"Not that I'm going to say anything that I'm not proud to say, by any means, but I just prefer that it not be on tape somewhere," she told the camera.
"Well this has been advertised as being webcast, this meeting has," said the camera operator, identified by Hoffman as MVCA Board member David Lybrand.
"Webcast?" she asked, shaking her head. "No."
"This is on the internet right now," Lybrand responded. "Live. This meeting is on the internet, live."
"Is it that way every month?" she asked him.
In the video, the answer isn't clear although Lybrand seems to affirm; Hoffman confirmed Sept. 7 that speakers were usually recorded, and that Oberle's appearance itself had been advertised in advance as being a live webcast on Facebook.
"I would really prefer that it not be, until we're ready for … " she said, until Lybrand interrupted her.
"That's not gonna look good," he said. "That's not gonna look good to be telling us to end our webcast of this. There's a lot of people tuned in to hear what you have to say tonight. The ones who couldn't show up here tonight, they're expecting to be able to see this on the webcast."
Lybrand was then shouted down, with cries of "Turn it off!" arising off-camera. He apologized to viewers and complied.
A Facebook post by Larry Deane to the Maggie Valley N.C. Life Facebook group offered a quick rundown of more promises from Oberle after the webcast had ended, including a late spring 2019 opening that will feature a fully operational chair lift, a restaurant, entertainment, games and more.
Oberle's latest statements come after a previous round that included a vintage memorabilia sale that didn't happen, and a late fall 2018 opening that won't — according to the state agency charged with inspecting the rides, none are certified to operate.
Additionally, during a July 3 chat at the Maggie Valley Chamber's breakfast, Oberle was questioned as to why the property beneath those rides still hadn't been transferred from the ownership of Alaska Presley to her group of investors; she replied that "there's been a series of closings that have occurred and we have one more milestone closing with a big investor."
As of press time, the Haywood County GIS system showed that the parcels of land upon which Ghost Town sits have yet to be transferred from the ownership of Lula LLC, a North Carolina corporation registered to Presley's Maggie Valley residence.
Oberle did not return an email seeking comment for this story on the park's status, just as she declined to be interviewed by The Smoky Mountain News for a story July 11, citing an upcoming "media event" that never took place. Oberle also did not return emails regarding a story published Aug. 21.