Archived Opinion
A good story is food for the soul
Wednesday, September 05, 2018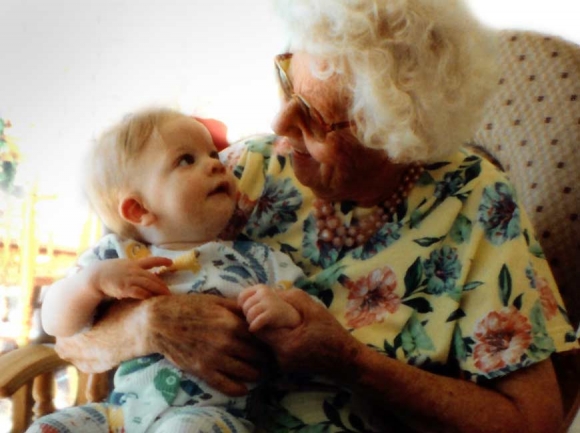 I've always been fascinated by storytellers and the stories they tell. As a small child, I loved hearing my parents, grandparents, aunts, uncles, or any other willing grown-up tell stories of their childhoods, the experiences they had, the people they knew, and the people they once were. I could listen to these stories for hours, as long as they were willing to tell them.
When I was too young to read, I liked having stories read to me, stories of giants and wolves and witches, and how heroic boys and girls not much older than I had to outwit this terrifying array of villains or else be eaten. When the stakes are this high and you've got an ounce of empathy, you're bound to become invested in how the story turns out.
When I learned how to read, I read every kind of story I could get my hands on, including the adventures of a kid called "The Great Brain" and another sharp fellow named Encyclopedia Brown, who was especially good at solving perplexing mysteries. But my favorite tales were written by a fellow named Mark Twain, who could pack a great many of them in his Tom Sawyer and Huckleberry Finn books.
In Huck Finn, I thought I had found a kindred spirit. The main thing Huck was always fighting against was everybody's attempts to "civilize" him, which included not only the Widow Douglas and his Miss Watson, but the institutions of public education and church as well. He wanted none of it, and his attempts to steer clear of these influences and remain free resonated with me on a profound level I could barely understand.
Although I liked watching cartoons on Saturdays and "The Andy Griffith Show" anytime it was on, I really did not want to be civilized either. I found school to be boring and oppressive, a viper pit of vicious bullies and jaded teachers, many of whom spent their school years marking the days like prisoners, wondering why they ever thought summers off could be worth the living hell they endured the other nine months of the year. For them, teaching wasn't a calling, or even a job. It was a 30-year sentence with no parole, a judgment, penance for terrible crimes committed in another life.
Church was stifling, with too many rules to remember, much less follow, including some I could barely comprehend — show me a kid who doesn't "covet," and I would show you a kid whose parents had a lot of Lowe's stock — while others that seemed to expect more than I could ever deliver.
Love my neighbors? Did that include the neighbors' kids, the same budding psychopaths who tormented me on the bus every day and threw rocks at my dog when we went for a walk? Jesus could love them if he wanted to. I preferred to imagine them suddenly erupting in flames, victims of spontaneous combustion. Come to think of it, that would make a pretty great story. An older, meaner boy reaches out to knock all of your books out of your hands and then goes "poof," his ashes falling quietly as snow on the floor of the bus.
As I grew older, I consumed stories at the movie theater, and learned every short story on "The Andy Griffith Show" by heart. I could almost recite entire episodes from memory. My siblings and I would reenact scenes to aggravate our mother, who for reasons I will never understand, could not stand Barney Fife.
Then I made the startling discovery that there were also a lot of great stories in some of the songs on the radio, or in the bluegrass songs that I heard at the Galax Fiddler's Convention every year, great, tragic songs of love lost, or the trouble with drinking liquor, or times long gone and sorely longed for. When I got to high school and heard Lynyrd Skynyrd singing "Free Bird" on the juke box in the lobby, I thought of my old buddy, Huck Finn. He and Ronnie Van Zandt were birds of a feather, birds you could not change. In their stories, I could fly with them.
In high school, and especially in college, I found more complex stories to explore, like new undiscovered countries. The plays of William Shakespeare. The novels of William Faulkner. The short stories of Flannery O'Connor. Before my freshman year was over, I abandoned my plans of going to law school. I knew that I would always want to remain close to storytelling, the truest and longest love of my life. I wanted to read them, to savor them, to share them, to discuss them with others of my tribe, and maybe even to write a few of my own someday.
In the South in particular, we are true connoisseurs of storytelling, not that we would call it that exactly, since some would say it sounds "uppity." Let's just say we're partial to them, then. In the beauty shops and the barber shops, in the grocery stores and the hardware stores, on the ball fields or the hay fields, we share our stories, sometimes with a little extra gravy, it being the South and all.
(Chris Cox is a writer and teacher. This email address is being protected from spambots. You need JavaScript enabled to view it..)
Hear more
Chris Cox is the emcee for The "Southern Storytellers Series,"which will kick off with Buddy Melton & Milan Miller at 6 p.m. Thursday, Sept. 6, at the Folkmoot Friendship Center in Waynesville. Tickets for the "dinner and a show" are $25 per person. The series will continue with homesteader/author and made-from-scratch culinary expert Ashley English (Oct. 4) and Affrilachian author/artist Ann Miller Woodford (Nov. 3). Both events begin at 6 p.m. and are $15 per person. For more information and/or to purchase tickets, click on www.folkmoot.org.