Archived Outdoors
Fall color will likely be dimmer than normal
Wednesday, September 05, 2018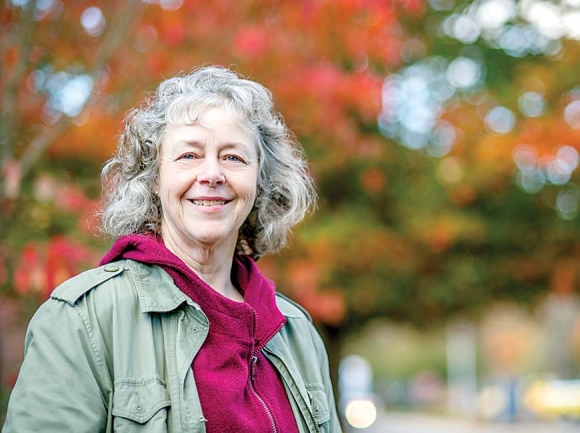 Beverly Collins. WCU photo
Autumnal vibrancy will depend on weather conditions over the next few weeks, according to Western Carolina University's fall color soothsayer.
If the warmer and wetter-than-normal conditions prevalent across Western North Carolina during the summer continue into September, fall colors will likely be muted, but transition to a normal weather pattern would cause a brighter tapestry of hues across the region, said Beverly Collins, a biology professor at WCU who combines her knowledge of forest ecology with weather observations to assess the potential for a big leaf color season.
While warm, wet weather is great for photosynthesis, those sugars tend to go into tree stem and leaf growth rather than accumulating in the leaves, where they can trigger the trees to make less green pigment or more red. WNC weather typically becomes drier in autumn, which is what long-range forecasts predict for this year — in that case, leaf color could turn out to be bright, though still more muted than normal.
Leaf season is a spread-out affair in WNC, with colors appearing in early September at higher elevations and peaking in early October, with the lower elevations progressively coming into peak over the remainder of the month. The spectacular variety of tree species in the region also influences the color show, creating a patchwork quilt of hues that blankets the mountains.