Archived News
Falling into photography: the art of Bill Killillay
Wednesday, September 05, 2018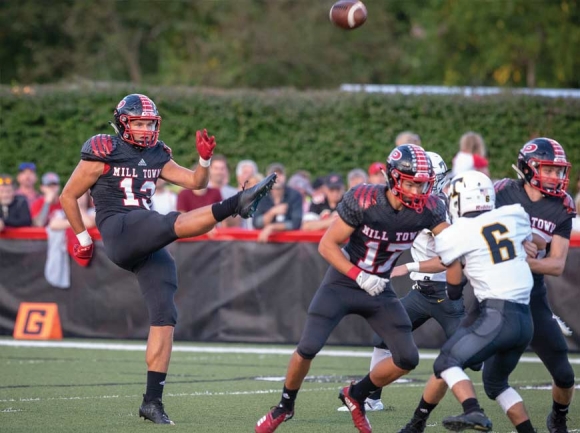 Bill Killillay/Killillay.com photo
When you take in the totality of photographer Bill Killillay's work, you might think it comes as the result of intensive schooling at some fancy film or art school. But you would be wrong. In fact, you might say he just fell into it.
"At 17 I dropped out of high school," said Colorado native Killillay. "I got my GED and then I went to college and by 19 I became the youngest flight instructor in Colorado."
While focused solely on getting his pilot's license, he moved through the ranks quickly qualifying as a commercial pilot and adding additional instructor ratings.
He then enlisted in the United States Army with the intention of becoming a pilot. That didn't work out, but he didn't stray far from flight, becoming a Blackhawk crew chief in Korea.
Although he hasn't served as pilot in command for quite some time, he says than whenever he's in an airplane now, he's looking for a reason to jump out of it.
"Around 2005, I made my first skydive, and it was like somebody hit me with heroin man. I was hooked," he said. "Instantly."
Since then he's logged more than 1,500 jumps; after the first 200 or so, he felt comfortable enough to strap on a camera. Still a relative novice, he asked around on some skydiving forums what camera settings he should use, and was told in not so delicate terms to "read the manual."
"So I did, and then I started watching videos and other stuff, but it all started because I wanted to do tandem videos," he said. "This is how photography started for me."
From there, it all started to happen pretty quickly for Killillay — his skydiving work was featured on Atlanta-area billboards and in important hobby magazines — but it was his son Brendan who pushed him into the field for which he's probably now best known.
Killillay's jaw-dropping sports photography has been burning up Facebook and generated considerable interest from both parents of athletes as well as local media outlets eager to run his perfectly-timed, perfectly-framed shots of the fast-moving athletic action; it's made him a familiar face courtside, and on the sidelines.
He also does portraiture, landscapes and real estate work including drone shots and video composition, but that's all for a reason, too.
"A friend told me, 'I think sports is your niche,' and I said, 'No, man, photography is my passion and I want to prove it,'" said Killillay. "I don't want to be pigeon holed, in fact I used it as motivation to not be pigeonholed. I'm an artist. I love to take pictures, I love being behind the camera. I love the creative side of it."
See more of Killillay's work, including shots from the recent Pisgah-Tuscola football game, at www.killillay.com.