Archived News
Mission reaches purchase agreement with HCA Healthcare
Wednesday, September 05, 2018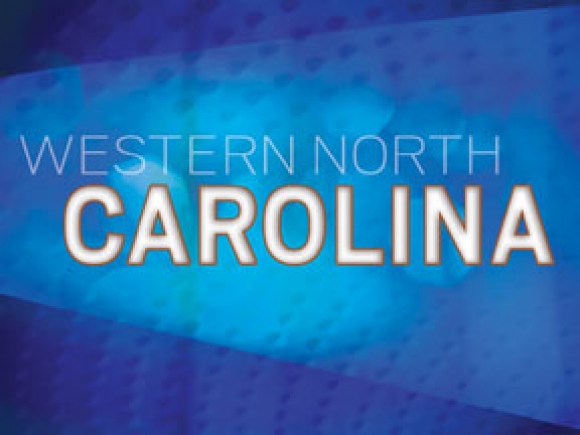 Mission Health's Board of Directors and HCA Healthcare have entered into a definitive agreement for HCA to acquire Mission Health.
HCA has agreed to pay about $1.5 billion for the assets of the Mission Health system. Under the terms of the definitive agreement, nearly all Mission Health facilities and clinics will become part of HCA while continuing to operate under the Mission brand.
HCA has committed to maintaining key clinical services for at least five years and keeping open all rehabilitation and acute-care hospitals for a minimum of 10 years — other than St. Joseph's Hospital — which was already planned for transition. HCA has agreed not to sell any rehabilitation or acute-care hospital for a minimum of 10 years. None of these protections exist for Mission programs or facilities today. HCA has also committed to investing $430 million over five years in capital expenditures, which includes the completion of the Mission Hospital for Advanced Medicine, building a replacement hospital for Angel Medical Center in Franklin and building a new behavioral health hospital.
Lastly, HCA will contribute $25 million, that when combined with a matching $25 million contribution from Mission Health, will create a $50 million innovation fund to invest in businesses providing innovations in health care delivery that benefit the people of Western North Carolina.
"Mission Health has an impressive, more than 130-year tradition of caring for communities throughout Western North Carolina and we are delighted to have finalized our agreements so that we can help continue their legacy," said Milton Johnson, HCA Healthcare's chairman and CEO. "As a healthcare provider founded by physicians 50 years ago ourselves, we share Mission Health's focus on excellence and we look forward to investing in western North Carolina to improve the health of the region."
The agreement will now be sent to North Carolina Attorney General Josh Stein for applicable regulatory review. As part of its normal regulatory review process, Stein will evaluate any effect the transaction could have on market competition, whether HCA is paying a fair price for the acquisition and how proceeds resulting from the sale will continue to benefit WNC.
The sale means a major transition in health care in the region. Up until this point, Mission has operated as a nonprofit system and is the last nonprofit system in the region since Duke LifePoint purchased Haywood Regional Medical Center, Harris Regional Hospital and Swain Community Hospital in 2014.
While Mission leaders have asserted that the switch from nonprofit to for-profit will only mean more benefits for the region and better outcomes for patients, some communities are still skeptical. However, the three nonprofit hospitals were struggling financially before Duke LifePoint purchased them and invested millions into new technology, infrastructure and expanded services. The purchase also resulted in the establishment of a foundation that will utilize the proceeds of the sale to fund health care needs well into the future.
The same will happen with the proceeds from HCA's purchase of Mission — except it's anticipated to be a much larger pot of money. The total won't be confirmed until the transaction is final.
The proceeds of the sale combined with Mission Health's remaining cash and investments — after all debts and obligations have been paid — will be transferred to the newly formed Dogwood Health Trust.
"From the very beginning, Mission Health's board worked diligently and continually to ensure that the very best path was selected for the people of Western North Carolina and to make certain that our community has access to high quality, effective and compassionate care for generations to come," said Mission Health Board Chair John R. Ball. "After completing due diligence and finalizing definitive agreements that have significant protections for our rural communities, we are convinced that HCA Healthcare is the right and best choice for Western North Carolina and Mission's team members, providers and patients."
According to a press release, Mission will continue to be managed locally while Tennessee-based HCA will offer its expertise in operations, capital access, clinical trials, research, predictive modeling, analytics and more to augment Mission Health's existing capabilities.
Mission CEO Dr. Ron Paulus stated in a press release that the Mission board believes that joining HCA is an extraordinary opportunity to build upon Mission's exceptional quality and to ensure that every entity within Mission Health has significant protections that it lacks today.
"HCA Healthcare has a strong track record of enhancing its hospitals' operations and a proven history of investing in the communities it serves. The fact that we have ensured unprecedented protections for our rural communities in Western North Carolina, enabled a $50 million innovation fund and created the Dogwood Health Trust all demonstrate how this transaction will be transformative for our region."
Chuck Hall, president of HCA's National Group, was also quoted in the press release stating that he was "delighted by my visits to Western North Carolina" meeting with people there and touring Mission's facilities.
However, Franklin Mayor Bob Scott said his attempts to meet HCA leaders and discuss what the purchase will mean for small community hospitals like Angel Medical Center have failed. With Mission closing the labor and delivery unit at Angel last summer and with plans for a new hospital, Scott has not been pleased with the level of communication from Mission.
"We have tried repeatedly to get to meet some of these HCA people but no luck with that," he said. "We were also supposed to have a big powwow with Mission folks and they canceled it."
Scott added a resolution to the Franklin Town Council's agenda for Tuesday night that states the town would only support the HCA purchase if three conditions are met. The sales agreement must be made available for public review in sufficient time to ensure public input during the attorney general's review process. Secondly, the sales agreement must specify that if HCA or a successor owner decides to stop operating Angel as an acute care hospital after the protected time period ends, the hospital must be returned to the community at no cost. Lastly, Dogwood Health Trust board must be independent from Mission and HCA and broadly represent the region and the people it will serve. The resolution states that Mission should hire an independent firm to select members of the foundation board.
Mission has already begun appointing people to the foundation board. Of the eight people already appointed, only two reside outside Buncombe County — Michell Hicks, former chief of the Eastern Band of Cherokee Indians, and Sam Lupas of Jackson County. So far, no one has been appointed from Macon County where Mission operates two hospitals.
"When selecting Board members, we've taken into account skill, competence, willingness, time and capacity to serve as well as geographic diversity," said Janice Brumit, founding chair of the Dogwood Health Trust. "Most importantly, Board members must have a firm commitment to our bold mission to dramatically improve the health and wellbeing of all people and communities in Western North Carolina and understand they do not serve on behalf of any particular geography, but rather as a fiduciary steward to ensure that Dogwood's mission is achieved for everyone in every community across this region."
A broader public announcement discussing more about the Dogwood Health Trust is currently planned for Sept. 30. In the meantime, applications are still being sought for board members.
Visit www.dogwoodhealthtrust.org.