Archived Opinion
Mountain Mediation helps reduce conflicts
Wednesday, August 29, 2018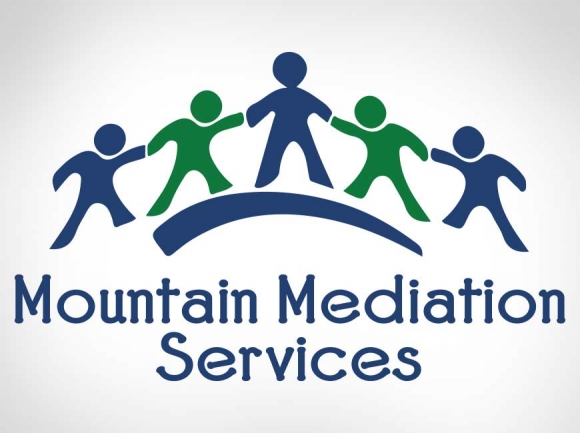 By Kirkwood Callahan • Guest Columnist
Crime does not pay — so most Americans have been told. However, it places enormous costs on society. Victims and families are traumatized by the tragic loss of life and property while government at all levels bears the burden of apprehending, prosecuting and confining offenders. No region is shielded from crime's evil effects and costs.
One example is The Smoky Mountain News' Jessi Stone's recent article in this newspaper which told how confinements in the jails of Western North Carolina caused great stress on county budgets. There is much evidence that our local courts are heavily burdened and prosecutors over-extended. The backlogs in our courts increase the stress on law enforcement officials at the state, county and local levels.
The beginning of a new school year brings anxieties over campus safety along with the anticipation of students making new friends and learning new skills.
These are problems that will require much time and funding as officials struggle with resolving the complex social problems that have brought so many of our citizens — many young — into the criminal justice system. This is why early preemptive interventions and alternatives to the conventional criminal justice system are important.
Mountain Mediation Service (MMS), a private non-profit organization serving Western North Carolina, offers such alternatives. It promotes civility in our schools and assumes many roles in our communities. MMS is the primary mediation service to the criminal district courts in Haywood, Jackson, Swain and Macon counties as well as the Cherokee Tribal Court.
It recently initiated a Young Adult Diversion program, which provides an alternative to criminal court for offenders 16 to 22 years old through a process of restorative justice. Specifically, the program requires offenders to accept responsibility for their actions and come face-to-face with those they have harmed. Offenses that may be referred include, but are not limited to, larceny, injury to property and the communicating of threats. The program's multi-step process can result in the dismissal of charges when completed. By addressing youth crimes in a timely, meaningful way backlogs in the courts can be reduced and the whole community benefits.
MMS youth programs extend beyond the criminal justice system to the middle schools of our region. Programs work to cultivate civility and civic responsibility through education in anger and conflict management. The socially destructive effects of bullying are emphasized. The guiding principal of the middle school program is to confront and deal with disruptive and socially damaging behavior before students reach high school and the early adulthood that follows.
Older adults within families, businesses and communities can utilize the service of MMS before disagreements result in legal action and disruptive behavior that harms people and property. Before working with clients MMS mediators complete 21 hours of basic community mediation training, which follows the established curriculum of the Mediation Network of North Carolina, a statewide network of independent mediation centers. MMS mediators allow parties in disputes to resolve their disagreements on their own terms in a safe, structured environment. Mediators model good communication skills and assist parties to develop techniques that will prevent future misunderstandings. The goal of a successful mediation is when disputants leave mediation with a better understanding of each other's views.
The mediation services of MMS are available to the Department of Social Services and the Department of Health and Human Services on request.
MMS relies heavily upon community support to maintain its services. It is a 501(c) (3) organization under the Internal Revenue Code. Contributions are treated like charitable contributions under the tax code. Modest fees, which may be waived if hardships exists, compose slightly more than half of all funding. The balance comes from fundraisers, in-kind donations, grants and county and municipal funding. Contributions from the public are essential to MMS continuing its work.
Since its founding in Swain County in 1994, MMS has placed offices in Haywood, Macon and Jackson counties. Citizens who wish to learn more about MMS or make a much-needed donation may contact its main office in Sylva at the Jackson County Justice Center. The executive director is Lorraine Williams, 828.631.5252. Lorraine's email address is This email address is being protected from spambots. You need JavaScript enabled to view it.
Kirkwood Callahan is a member of the Board of Directors of Mountain Mediation Services. He resides in Waynesville.