Archived News
McCoy sentenced to probation in marriage fraud case
Wednesday, August 29, 2018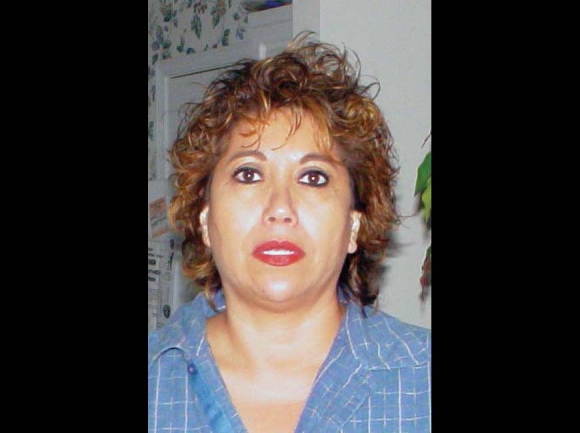 Ruth McCoy.
After pleading guilty to involvement in a marriage fraud scheme, Ruth Marie Sequoyah McCoy, of Cherokee, was sentenced to two years of probation and a $2,000 fine in a hearing held Aug. 23 at the Western District of North Carolina U.S. District Court in Asheville.
When she was initially arrested in June 2017, McCoy faced four criminal charges: three counts of marriage fraud and one count of conspiracy to commit marriage fraud. The charges carried a maximum legal sentence of 20 years in prison, and McCoy was originally prepared to defend herself against all of them in a jury trial. However, days before the scheduled March 5 trial, McCoy pled guilty to the conspiracy charge with the prosecution dropping the three marriage fraud charges. The conspiracy charge carried a maximum sentence of five years in prison.
According to the factual basis document filed with McCoy's guilty plea in March, from June 2015 to Dec. 2016, she conspired with co-defendants Golan Perez, Ofir Marsiano, Kaila Nikelle Cucumber, Jessica Marie Gonzalez, Jordan Elizabeth Littlejohn, Kevin Dean Swayney, Ilya Dostanov, Ievgenii Reint, Shaul Levy, Yana Peltz and others to commit marriage fraud.
Court documents state that Cucumber, Gonzalez, Littlejohn and Swayney — all U.S. citizens — entered into marriages with non-citizens Dostanov, Reint, Levy and Peltz in return for money. The couples had no romantic involvement; the arrangements were intended to help the non-citizens gain permanent legal resident status in the U.S.
Perez solicited McCoy's involvement, the factual basis document says, asking her to act as a financial sponsor for the immigrants participating in the marriages. Marriage to a U.S. citizen alone isn't enough to qualify immigrants for legal permanent resident status if the spouse doesn't have a sufficient three-year income history. A person with such a history must agree to be financially responsible for the immigrant if he or she becomes unable to financially support himself or herself. McCoy sponsored the applications for Levy and Peltz, knowing that "the marriages she sponsored were entered into for the purpose of evading the immigration laws, and that they were therefore not legitimate," the document said.
The non-citizen defendants were never arrested — investigators could not find them, with an earlier court document stating three of the four are believed to be in Israel — but the remaining defendants have all pled guilty. Cucumber, Gonzalez, and Swayney all pled guilty to one count of marriage fraud and were sentenced to three years of probation, a $100 assessment and a requirement to pay fees for court-appointed counsel. Littlejohn pled guilty to aiding and abetting marriage fraud and received a sentence of two years of probation, a $100 assessment and a requirement to pay fees for court-appointed counsel. Marsiano and Perez each pled guilty to one charge of conspiracy to defraud the United States but have not yet been sentenced.
According to an 18-page memo McCoy's attorney Sean Devereux filed prior to sentencing, probation was a more fitting sentence than incarceration. Devereux cited the obstacles McCoy had overcome in her life, starting from childhood, and argued that the FBI's interest in the marriage fraud case was "not because of the inherent malignancy of her offense but because a political adversary had the ear of an FBI agent." McCoy "played a tangential role in a relatively obscure and overlooked crime," he said, and "little or no effort has been expended to apprehend the foreign nationals who stood to benefit from the arranged marriages."
Pick up The Smoky Mountain News next week for more analysis of the memo and sentencing.