Archived Opinion
Grief is love's souvenir
Wednesday, August 15, 2018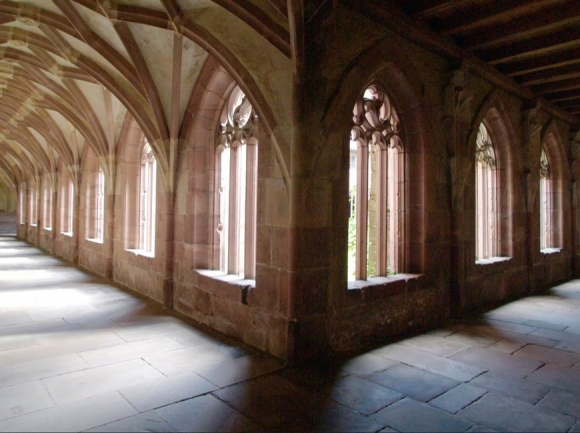 Three of life's top five stressors are death of a loved one, divorce and moving. Within the past two years, my mom passed away, I got a divorce and bought a house. I say this not for pity but as a fact that's required for the rest of this column to unfold, and the anniversary of my mom's death is this week so it's hard to think of anything else.
Two of these life stressors have left me with a sadness that never fully dissipates. No matter how great my day or how much fun I'm having, the melancholy lingers underneath the surface. With that being said, these life changes have taught me how to truly embrace gratitude and soak up the small moments.
I would give anything to call my mom and tell her about my weekend at the lake or send her first day of school photos next Monday when my boys start first and fourth grades at Junaluska Elementary. Every big event or holiday feels somewhat empty without her here.
One of the hardest things about death is its finality, so while divorce is hard in its own right, it's nothing like losing a loved one too soon. The most challenging aspects of the divorce have been the loss of the family unit and adjusting to single parenting. You feel defeated when you're unable to give your children the quintessential family they deserve. It's painful to watch their little hearts and minds adjust to a new normal and to comprehend all the moving pieces.
Someone told me that divorce is like a long corridor. One side is foggy and stormy while the other is full of light. The corridor in between is dark and lonely, but the only way to get to the light is to keep moving forward. I've thought about this metaphor time and time again when I'm starting to feel worn down and exhausted.
The light is getting closer and closer.
Both death and divorce require a grieving process that is cyclical and never really concludes. It rears its ugly head at the most unexpected and often inopportune times. War wages among the emotions. Sometimes I'm victorious, sometimes I'm not.
When you experience life tragedies, you learn of an inner strength you never knew existed. You stumble along and rely on yourself and your own heart and intuition. While it's not fun or easy, it's given me a confidence and perspective that makes little problems in life seem insignificant and petty, which is oddly helpful in terms of acquiring an overall sense of peace.
I've chronicled a lot of my heartache through this column, my blog and social media, primarily Instagram. As a journalist, writing and photography are very therapeutic. I write about the hard stuff and capture the good stuff in pictures.
My photos are honest and raw and show me laughing, smiling, dancing and frolicking through life. I know my Instagram feed must bewilder some people, and this is understandable. To the naked eye, one probably thinks "There's no way she's that happy. Why is she pretending?"
Since I was a small girl, I've had a positive outlook on everything, an ability to find the one bright spot in a bunch of bad. As an adult, my mom would call and talk to me about hard or challenging topics or situations, and I would help her see a different, more optimistic angle, one that wasn't so awful or overwhelming.
So despite dealing with very hard things over the past two years, I still feel hope and passion for life. These hopeful and joyful moments are the ones I love to grab out of life and post on my social media feeds. I do this not only because it makes me happy to go back and look at these photos but also to inspire others, to show them that joy does not end when life knocks you down.
Glennon Doyle is one of my favorite writers and she says, "Grief is love's souvenir." Whether it's death of a loved one, loss of a marriage or moving out of a family home, the sadness is merely a byproduct of all the love that was shared and lost.
When I think of grief as a souvenir instead of a punishment, I feel grateful. This life is so fleeting and if we constantly perseverate on the bad, we lose precious time we could be focusing on the good. I don't know about you but I'm all about the good, so whatever curve balls life throws at me, you better believe I'm going to find the silver lining and snapshot every smile for the world to see.
(Susanna Barbee writes, sells, and does a little bit of everything for Mountain South Media, Smoky Mountain Living and Smoky Mountain News. This email address is being protected from spambots. You need JavaScript enabled to view it..)