Archived News
Tribal member sues over alleged workplace hostility, harassment
Wednesday, August 08, 2018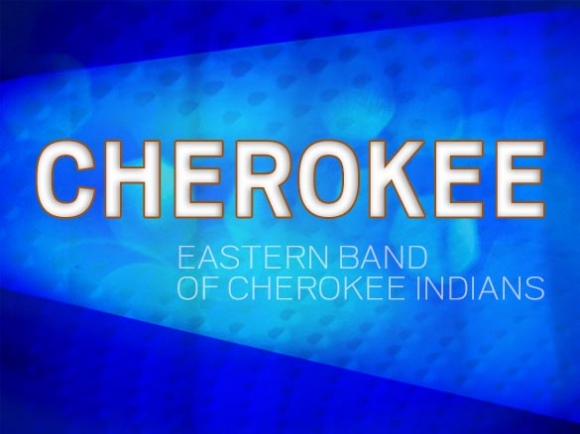 A Cherokee woman who successfully fought off disorderly conduct charges earlier this year has filed suit against nine parties in the Eastern Band of Cherokee Indians government, claiming that she'd been subjected to years of hostile working conditions and sexual harassment leading up to the criminal charge, which she said was based on a fabricated version of events.
Lori Taylor was hired by the EBCI Department of Justice at the age of 25 to be a victim and witness coordinator, keeping that position for 19 years and six months before she was fired on Aug. 1, 2017. According to the complaint, Taylor enjoyed a "rewarding, meaningful and fulfilling career" until Jason Smith was promoted to the tribal prosecutor's position in 2011. Smith treated Taylor with hostility, the complaint said, and when Smith hired Justin Eason as a prosecutor, Eason took Smith's lead.
"Hostility consisting of demeaning, belittling, disgusting and asocial forms of verbal abuse from Jason Smith and Justin Eason were the most prominent source of hostility in her work environment," the complaint said. "Lori (Taylor) reported multiple sexual harassment incidents involving Defendant Justin Eason to EBCI, and upon information and belief an external investigator was hired by the EBCI and the EBCI's own internal investigation found the claims to be credible and well-substantiated."
An uncomfortable work environment
The complaint details several alleged incidents of sexually inappropriate behavior. One such incident concerns a photograph of male genitalia that was part of a case the prosecutor's office was arguing. Taylor alleges that Smith came into her office carrying the photograph, and when she asked what he was doing with it he said he took it to keep someone in the clerk's office from showing it to everybody. However, he then proceeded to tape it to the back of Eason's office door while Eason was away. When Eason returned the following morning, the complaint said, he called Taylor into his office and accused her of having taped it there. When she said she hadn't done it, Eason asked Smith, who denied it.
"Eason declared that it would stay on his door until whoever did it took it down," the complaint said. "Approximately two weeks later, then-Attorney General Annette Tarnowski learned of the photograph's placement on Eason's office door, had it removed, and two weeks after that the Human Resources Department of the EBCI interviewed everybody in the office about it."
In another instance detailed in the complaint, Eason, who had been promoted to lead prosecutor after Smith left for other employment, allegedly introduced a new hire to staff and "cautioned the predominantly female audience to watch out, because the new hire liked to smell women's hair. Eason approached members of the staff he referred to as 'the pretty ones' and attempted to smell their hair," the complaint said.
However, the complaint said, when Taylor referred this and other incidents to then-Attorney General Danny Davis, Davis did not discipline anyone for these "credible and well-substantiated incidents of sexual harassment."
"Instead, Lori (Taylor) was victimized further by the Defendants in a well-coordinated scheme to tarnish her reputation; falsely, maliciously accuse her of crimes and misconduct; and to opportunistically capitalize on the events surrounding the impeachment of Chief Patrick Lambert to contrive pretext to terminate her employment, mere months before she reached 20 years of employment with the EBCI and would have qualified for retirement benefit," the complaint said.
Among other allegations, the complaint says that Eason failed to perform employee evaluations with Taylor to keep her from getting raises, and when she complained to her supervisors about it he handed her a review to read and sign while refusing to discuss it with her. In the review, the complaint states, Eason alleged that multiple officials had complained about Taylor's work performance. However, Taylor contends in the complaint, none of the people Eason listed had actually made any complaints relating to Taylor.
Taylor's termination
According to the complaint, Taylor, a supporter of Lambert, was subpoenaed to attend the May 2017 impeachment hearings. After Tribal Council took its vote to remove Lambert from office and attempted to have Vice Chief Richard Sneed sworn in as principal chief — due to pushback from the audience the swearing-in had to be relocated — Taylor left to go fill in her timesheet at the Cherokee Tribal Court, not knowing that was where the swearing-in had been moved to.
Seeing Chief Justice Kirk Saunooke there, she attempted to follow him into a courtroom to discuss the day's events with him. However, Neil Ferguson, an on-duty officer with the Cherokee Indian Police Department, told Taylor that the swearing-in was happening there and that she could not enter, the complaint said. When Taylor responded that she wanted to observe the swearing-in, Ferguson instructed Officer Luke Hyde to escort Taylor away, the complaint said.
In a criminal complaint the officers filed on May 25, 2017, charging Taylor with disorderly conduct, the scene is described quite differently. In that version of events, Taylor "purposely caused public inconvenience, annoyance and risk by continually making offensively coarse utterances as well as addressing offensive language to Cherokee Indian Police Department officers and public in the hallway when refused entrance by Sgt. Neil Ferguson into the main courtroom where Richard Sneed was being sworn in." When Hyde escorted her out of the building, the complaint said, Taylor continued to "curse and scream."
As a result of the charges, Davis began his own investigation and suspended Taylor from employment, telling her that no permanent decision about her job would be made until the criminal charges were resolved, the complaint said. However, he then obtained a report from Police Chief Doug Pheasant alleging that security camera footage showed Taylor's timesheet entries weren't accurate. Davis and Pheasant did not keep a copy of the footage the report was based on, the complaint said.
According to the complaint, Davis then informed Taylor he'd decided to terminate her employment based on her still-pending criminal charges and Pheasant's allegations concerning the timesheets. Taylor then appealed the decision and was told she would receive a hearing. Her counsel subpoenaed copies of her past timesheets, but the EBCI said it would not respond to the subpoena, Taylor alleged.
"Lori (Taylor) brought 12 witnesses to the hearing of her appeal and was informed at the hearing that they were not going to hear from any witnesses and that she would be given five minutes to speak on her behalf, and for the first time she was supplied a new basis for termination of her employment concerning alleged timesheet misrepresentations that allegedly occurred two years prior," the complaint reads.
On Aug. 1, 2017, Taylor received a letter from Davis — who has since left tribal employment — terminating her employment with the EBCI, the complaint said. But in April 2018, when the disorderly conduct case went to trial, a six-member jury took less than 30 minutes to return a verdict of not guilty.
Causes of action
Taylor named nine parties in her lawsuit filed July 31 — the Eastern Band of Cherokee Indians; the Cherokee Indian Police Department; Luke Hyde, individually and in his capacity as a police officer; Neil Ferguson, individually and in his capacity as a police officer; Doug Pheasant, individually and in his capacity as police chief; Danny Davis, individually; Jason Smith, individually; Justin Eason, individually and in his capacity as lead tribal prosecutor; and Mike McConnell, in his capacity as interim attorney general for the EBCI.
Taylor is suing all defendants for intentional affliction of emotional distress and civil conspiracy, claiming damages in excess of $25,000 for each count.
According to the complaint, the defendants' "extreme and outrageous behavior" was "intended to cause and did cause emotional distress for Lori (Taylor)." In addition, it alleges, the defendants "entered into an agreement" to pursue the disorderly conduct charges to terminate Taylor from her job "as a means for Davis to protect the reputation and employment of Eason and the reputation of Smith, and potential liability for Lori (Taylor) for the defendants' past misconduct."
On the part of the EBCI and McConnell, Taylor also claims due process violations pursuant to the Indian Civil Rights Act, and tortuous breach of the covenant of good faith and fair dealing. Taylor's due process was violated, she said, because she was not provided with adequate notice of her termination hearing, the EBCI did not supply her with the records her termination was allegedly based on and she was provided "a variety of shifting bases, all of which were poorly founded at best and sometimes outright fabrications" as the basis for her termination. The EBCI and McConnell "invoked patently dishonest allegations they knew to be false or unsubstantiated" to secure her termination, the complaint said.
The complaint also claims abuse of process against the EBCI, McConnell and Davis. Davis argued for the disorderly conduct allegations in bad faith, the complaint said, when he stated that the allegations showed she was "incapable of conducting herself with the necessary social graces for her position, despite the fact that she had held the position and performed her obligations effectively for approximately 19 years."
Finally, the complaint alleges malicious prosecution on the part of Hyde, Ferguson, Pheasant, Eason and Davis, as shown by the "total lack of probable cause to believe Lori (Taylor) had done anything more than exercise her first amendment rights and her civil rights protected by the Indian Civil Rights Act."
For each of the six causes of action, Taylor is seeking damages in excess of $25,000, with the amount to be determined through a jury trial.
McConnell and Eason declined to comment for this story. Requests for comment sent to the remaining defendants did not receive responses.