Archived News
Funding the fight
Wednesday, August 08, 2018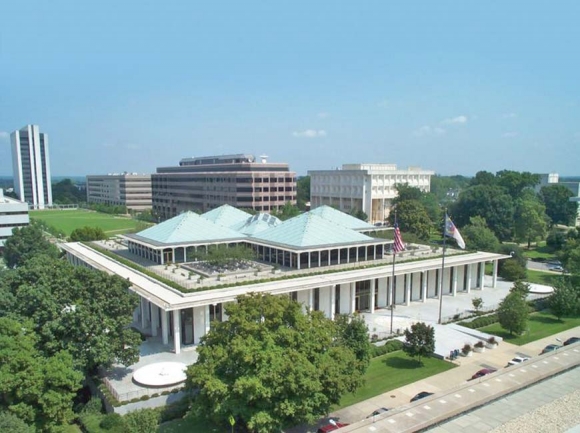 Candidates for the N.C. General Assembly are busy fundraising in advance of November's General Election. File photo
With a net pickup of four seats in the House or six in the Senate, North Carolina Democrats could break the Republican Party's veto-proof legislative lock on Democratic Gov. Roy Cooper this November.
Currently, Republicans hold a 75 to 45 advantage in the House, and a 35 to 15 advantage in the Senate. Fundraising totals are often — but not always — strong indicators of any campaign's viability and are documented meticulously by law.
Presented herein are those totals for three local House races, five regional House races and 16 other House races scattered about the state but deemed some of the "most flippable" by Durham-based Democratic advocacy group FlipNC. Also represented are 12 local, regional and vulnerable Senate seats from across the state, again as defined by FlipNC.
First and second quarter fundraising totals for 2018 are shown for all candidates, as is total fundraising for this election cycle, which began on Jan. 1, 2017, and runs through Dec. 31, 2018.
Cash on hand totals show the figure as of June 30, 2016 and June 30, 2018; where the current candidate was not the candidate in 2016, the 2016 candidate's fundraising report was used for comparison and is denoted by an asterisk. When no candidate from that party ran in 2016, "n/a" is used. All data compiled by The Smoky Mountain News from North Carolina Board of Elections and Ethics Enforcement reports, retrieved online Aug. 1, 2018.
House Dems breaking the bank
On July 12, the North Carolina Democratic Party announced that it had set a record for fundraising both in the second quarter of 2018 and at this point in a midterm cycle, with a $5.8 million haul to date. In 2014, that number was $800,000.
That sprit of generosity among donors seems to have filtered down to many Democratic House candidates who are also posting solid totals of their own in critical races across the state.
Of the 24 House races profiled, Democratic House candidates have outraised Republicans for the cycle in 17 and have more cash on hand in 15 of them.
In 17 of the 24, 2018's Democratic candidate has more cash on hand than the Democratic candidate did in 2016.
Democrat Aaron Martin is one of them; he's running against Rep. Kevin Corbin, R-Franklin, and has 10 times the amount of cash on hand than Corbin's previous opponent had.
Numbers can be deceptive, however; Randy Hogsed only raised $125 by this point in 2016 while Martin has raised more than a thousand. Further, Martin trails Corbin for the cycle by $34,000.
Rep. Mike Clampitt, R-Bryson City, is being badly outraised by Waynesville Democrat Joe Sam Queen, but that's nothing new. This will be the fourth time the two have competed, and second quarter reports dating back to 2012 show Queen outraising Clampitt in 2012, 2016, and 2018.
Queen has raised $84,000 this cycle to Clampitt's $22,000 — similar to 2016 when Queen posted $74,000 to Clampitt's $12,000. That 2016 election, however, was the only one won by Clampitt.
In another rematch, Rep. Michele Presnell, R-Burnsville, will again face off against Canton Democrat Rhonda Cole Schandevel, who also holds an early fundraising lead. Schandevel has collected $57,000 this cycle to Presnell's $14,000, although Presnell does have slightly more cash on hand. In 2016, second quarter reports show Presnell with a larger balance of cash on hand at $42,000, to Schandevel's $33,000. Presnell won the race easily.
Of all the House races profiled, Buncombe County Democrat Brian Turner is the Democrat with the most cash on hand at $167,278, topping his 2016 haul of $134,994. But it's Republican Nelson Dollar with the most of all, with $200,000 on hand, about 7 percent less than in 2016.
Of the 16 most vulnerable races on the list, Democrats hold significant financial advantages in 10 of them. In some of the most important, 1st District Democrat Ronald Wesson is outraising Ed Goodwin and has more than twice as much cash on hand. In the 8th District, Republican Brenda Smith has raised less than $1,000 to Kandie Smith's $27,000, and in the 19th District, Dem Marcia Morgan is outraising incumbent Ted Davis by about 30 percent.
Schandevel shows strong start
As Canton Democrat Rhonda Cole Schandevel again faces off against Rep. Michele Presnell, R-Burnsville, this November, she'll see many of the same challenges she saw in 2016, including raising enough money to win.
Observers gave Schandevel a strong chance last time around, especially based on her impressive fundraising totals — she ended up raising $450,185 for the cycle — but it wasn't enough. Presnell, who raised a comparatively paltry $296,885 for the cycle, beat Schandevel handily, proving once again that money is important, but it isn't everything.
Of course, there was plenty of outside money being spent both for and against Schandevel and Presnell, but in terms of candidate fundraising, Schandevel is in a much better position than she was even in 2016.
At this point in the 2016 cycle, Schandevel had $33,000 cash on hand to Presnell's $42,000. As of June 30, 2018, Presnell had about $1,000 more on hand than Schandevel's $21,000; however Schandevel has outraised Presnell for this cycle by a factor of three.
Schandevel's 2018 first quarter reports show receipts of $21,596, to just $2,625 for Presnell.
For the second quarter, Shandevel ended with just about $22,000, with Presnell pulling in just $2,400.
Totals for this cycle, which runs from Jan. 1, 2017, through Dec. 31, 2018, show that Shandevel's pulled in more than $57,000, to Presnell's $14,625. At this point in 2016, Schandevel had raised just over $100,000. Presnell's 2016 report wasn't completely filled out and showed no cycle total.
Senate stalwarts stashing cash
For Democrats, the Senate seems a harder battleground on which to contest Republican legislative domination, and judging by fundraising reports, more Democratic efforts — and dollars — have gone into House races.
But in the 12 Senate races profiled here, Democrats are fighting to remain financially competitive in almost half of them, outraising Republicans for the cycle in 5 of 12. Dems also have more cash on hand in five races, and have outraised the 2016 Dem in four.
For the cycle, Franklin Democrat Bobby Kuppers has outraised Sen. Jim Davis, R-Franklin, by a measure of $43,000 to $37,000 and with $29,000 on hand has $10,000 more than Davis does.
With $218,000 for the cycle, Sen. Terry Van Duyn, D-Asheville, has raised almost 20 times the amount of her Republican opponent Mark Crawford, but only edges him narrowly in cash on hand — she has $13,000, he has $11,000.
Of the 10 most vulnerable Senate races, Dems hold significant financial advantages in three of them. Similar to Van Duyn, 15th District Dem Jay Chadhuri has raised $202,000 to Alan David Mitchell's $750.
In the 17th District, incumbent Republican Sen. Tamara Barringer has raised an impressive $74,000 for the cycle, but it still pales in comparison to her Democratic opponent Sam Searcy.
Searcy's raised $648,000 for the cycle, which includes a $500,000 loan. But while some candidates may take out loans to boost fundraising numbers with no intention of ever actually spending the proceeds, Searcy's apparently not doing that — he has $374,000 still on hand, to Barringer's $49,000.
Incumbent Republican Sen. John Alexander was redistricted out of his current 15th District seat, but is running for an open seat in his new district, the 18th. With $266,000 for the cycle, he's still being outraised by Democrat Mack Paul, who's collected $363,000. Alexander has just $36,000 on hand, to Paul's $305,000.
Kuppers outpaces Davis
Four-term senator and Franklin Republican Jim Davis enjoys some of the highest levels of voter support of any elected official in North Carolina.
That hasn't stopped Franklin Democrat Bob Kuppers from challenging him, nor has it stopped Kuppers from aggressively fundraising.
Kuppers' efforts appear to be paying off — through the first half of this year, he outraised Davis in both the first and second quarter, and has more cash on hand. He's also outraised Davis during the entirety of this election cycle, which began on Jan. 1, 2017.
According to N.C. State Board of Elections and Ethics Enforcement records filed for activity through June 30, Kuppers had raised $42,664 since the first day of the cycle, to Davis' $36,795. Kuppers still has about $30,000 of that, to Davis' $20,000.
Still, Kuppers will need every nickel — from 2010 through 2016, Davis has earned 50, 57, 54 and 62 percent of the General Election vote, respectively. In some of the far western counties of his 50th District, his support hovers near 75 percent.
At this same time in 2016, Davis' previous opponent — Waynesville Democrat Jane Hipps — had raised $189,000 during the cycle and still had $144,000 on hand. Davis, by contrast, had $7,535 on hand from a cycle total of $27,663, en route to a 62-38 drubbing of Hipps.
Davis did, however, end up raising a total of $330,000 by the end of the cycle.