Archived News
WNC employers — Haywood Chamber wants to hear from you
Wednesday, August 08, 2018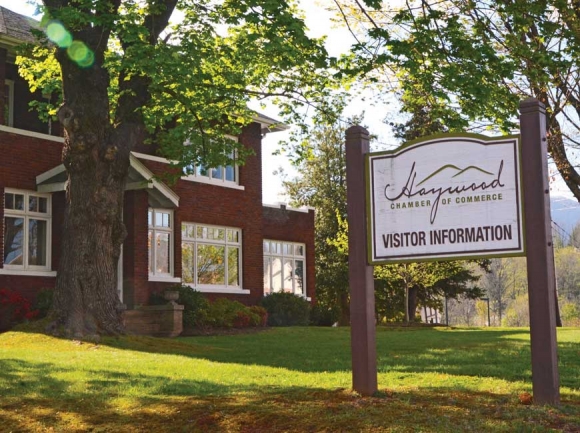 As Haywood County's economic development efforts ensue, one oft-overlooked aspect of the area's offerings — like land development opportunities and development incentives — is the quality of the workforce.
Employers need to know before committing millions to site development that an ample supply of well trained workers live within commuting distance, and thanks to a new survey, 10 Western North Carolina counties are eager to show them.
"This was originally an initiative that was in a tri-cities area," said Kim Czaja, who works in member and business relations at the Haywood Chamber of Commerce. "The results were surprising to them, and so they determined it would be a good idea to go ahead and do the western part of the state."
The survey includes 10 counties in the region — Buncombe, Haywood, Henderson, Jackson, Madison, McDowell, Polk, Rutherford, Transylvania and Yancey.
"The idea behind the survey is to find out from employers what their needs are," said Czaja, adding that just a few short years ago, jobs were relatively hard to come by in Western North Carolina but now, employees are.
"It's kind of trying to figure out where the shortfall is there," she said. "What are we missing? Are people not qualified? Do they not want to do the work? What are the employers seeing when they're interviewing folks?"
In addition to gathering data on the size, type and location of the business, the survey also asks employers how many employees they plan to hire over the next three years, what sort of positions they'll be hiring for, what credentials applicants will need, and which positions will be the hardest to fill.
The survey also asks for an opinion on the effectiveness of the local job applicant pool in supplying well-qualified workers, and which qualities — like flexibility, professionalism and punctuality — are the most difficult to find.
As of press time, Czaja said they'd received about 400 completed surveys since it went live on July 16, of which about 50 were from Haywood County; the 10-county goal, she said, was 700.
Results are expected in late fall or early winter.
"Hopefully we'll see some trends in our area. This initiative, on a statewide level this will impact what the state does as far as workforce development programs," she said. "And then at a regional level we're going to take this as 10 counties together, because we are so engrained."
Locally, trends may become apparent that warrant a quick fix. However, much of what comes from the survey won't be "instant gratification," according to Czaja.
The survey takes about 20 minutes to fill out; information remains confidential, although respondents are entered into a weekly drawing and can win prizes from local brands like Sierra Nevada, Cataloochee Ski Area and the Biltmore.
Take the survey
In order to identify and address workforce needs both now and in the future, the Haywood Chamber of Commerce invites Western North Carolina employers to complete an anonymous survey, through Sept. 30. http://sgiz.mobi/s3/HCCCEDC