Archived News
Not so fast: ballot referenda bring lawmakers back to Raleigh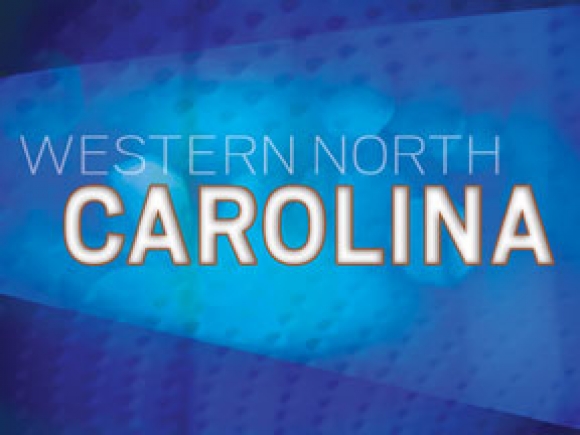 The polls are usually thought of as a place to vote for or against people, but this year in North Carolina, they will also be a place to vote for or against ideas — six of them, in fact; a spate of proposed additions and amendments to the state's constitution will go before voters Nov. 6, after making it out of the General Assembly's spring session with the required 60 percent level of support.
None of the proposals enjoys anything resembling bi-partisan support; all but one of the six ballot questions were sponsored solely by Republicans, and all sailed through the Republican-dominated General Assembly with manageable Democratic opposition.
Although some of the proposals did garner moderate Democratic encouragement and stand a very good chance of passage — the right to harvest wildlife, and expanded rights for crime victims, for example — other controversial issues like judicial appointment authority, board of elections representation and voter ID requirements will likely see vigorous partisan debate.
Soon it will be up to voters, who will with a simple yes or no decision determine which proposals are to be enshrined in the state's chief governing document alongside the inalienable rights already delineated therein.
SEE ALSO: November ballot referenda
"I think it's a good thing for the people of our state, rather than coming heavy handed from the legislature," said Rep. Mike Clampitt, R-Bryson City. "This is an opportunity for their voices to be heard."
The six proposed constitutional amendments appear relatively straightforward — one protects the right to hunt and fish, one provides better protection for victims of crime, one clarifies appointments to the state's elections board just as another does the same with judicial vacancies, one caps the state's income tax rate, and one requires a photo ID be presented in order to vote.
But as always the devil's in the details, of which there are currently few.
The amendments currently lack what's called enabling legislation that would more clearly spell out how the amendments would be implemented. For example, what type of identification, exactly, is sufficient to comply with the voter ID law? A passport? A military ID? A membership card from Sam's Club? Additionally, a fight is brewing over how the proposed amendments will be described on the ballot itself.
That's why legislators were being called back to Raleigh as The Smoky Mountain News went to print July 24, according to a statement issued by the office of Cleveland Republican and Speaker of the House Rep. Tim Moore July 23.
"The state General Assembly will convene this week to adopt a fair and nonpartisan approach to captioning the six proposed constitutional amendments for North Carolina voters this November, after state House and Senate leaders obtained signatures from the necessary three-fifths majority of each chamber to convene a special session," it reads. "State lawmakers already provided short titles and ballot questions for the six constitutional amendments that clearly and concisely describe the proposals. Opposition to the proposals, however, is fueling political influence on the Constitutional Amendments Publication Commission charged with accurately describing the questions with apolitical captions for voters."
That commission consists of two Democrats, Secretary of State Elaine Marshall and Attorney General Josh Stein, as well as one Republican, Legislative Services Officer Paul Coble.
While Moore appears wary of political manipulation from the commission, Senate candidate Bob Kuppers, D-Franklin, says that manipulation has already taken place.
"These amendments were put on the ballot primarily to manipulate the voters," he said. "Voters have seen these games before. There was no serious discussion, and they are poorly written with no details. Our state constitution is too sacred a document to allow cynical politicians in Raleigh to use it as part of an electoral strategy."
Clampitt said he'd supported the amendments in the legislature, and would support them at the ballot box as well. His fellow Haywood representative, Michele Presnell, R-Burnsville, concurred with him, saying they were all good amendments; she was a sponsor of and driving force behind the voter ID proposal.
Presnell's opponent in November, Canton Democrat Rhonda Cole Schandevel, calls the proposals a power grab.
"Remember back when we were in High School studying civics and economics? OK, maybe that is too far back for some of us to recall, but I venture to say that we all have come to know and understand the phrase 'checks and balances,'" Schandevel said. "What these amendments are designed to do is shift the powers away from two of the three branches of our government and centralize the power within the legislative branch."
It's unlikely the special session will result in the alteration of any of the amendments, but unless and until the legislature clarifies some of them, they'll be asking voters for a blank check in how they're actually enforced, something the special session may clarify.
Regardless, Clampitt's November opponent, Waynesville Democrat and former Rep. Joe Sam Queen, didn't want to talk about the substance of them until more information was available, but he was happy to give his opinion on where he thinks the process is headed.
"Since they passed these wild-eyed cavalier amendments, they've called [legislators] back to special session to monkey with them," said Queen. "These amendments have not passed the smell test for the public, or for the media. My general sense is that if you don't think they're smelling good now, just wait until they get done."
Sen. Jim Davis, R-Franklin, and Rep. Kevin Corbin, R-Franklin, did not return repeated emails seeking comment on this story. Davis will face Kuppers this fall, and Corbin is running for reelection unopposed.