Archived Reading Room
Choose your summer reading carefully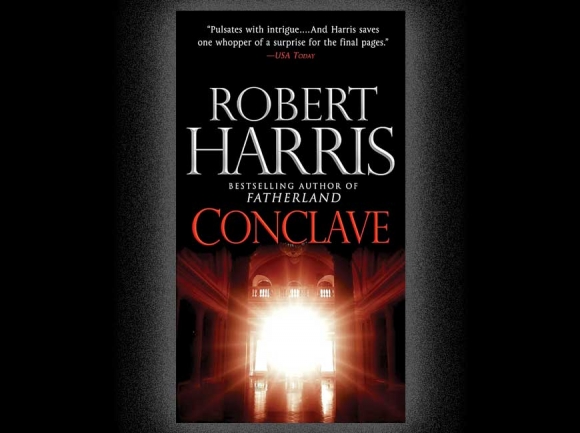 The last 10 days have brought some broad swatches of time for reading.
Two novels have traveled from the library, visited my fingers and eyes, and returned to their comrades on the shelves. Will Durant's The Story of Civilization — I've just finished Volume VI: The Reformation — keeps me out of trouble for 30 minutes a day, and old friends like Robert Hartwell Fiske's The Best Words, Mark Helprin's A Soldier of the Great War, Nina George's The Little Paris Bookshop, and Jordan Peterson's 12 Rules For Life offer, as a Coca-Cola ad once put it, "the pause that refreshes."
Anyway, some words on the novels.
Lydia Smith works as a clerk in Denver's Bright Ideas bookstore. Haunted by a past that includes the death of her mother and estrangement from her father, and by memories of the Hammerman, a murderer who killed one of her childhood friends, Lydia keeps to herself, helping the customers in the store and befriending some of the staff, but never opening up about her past.
The walls she has built around herself begin to crumble when Joey Molina, a young, handsome, and mysterious Bookfrog — the name given by the staff to those lost and often homeless regulars who drift daily through the bookstore — hangs himself in an upper room of the bookstore one night just before closing time. His death brings Lydia unwanted publicity — a photograph of her taken the night of his suicide appears in newspapers and on television — and sets her off on a quest to find out more about Joey. In his run-down room, she finds some books that Joey has defaced, cutting out words in some sort of code.
So begins Matthew Sullivan's Midnight At The Bright Ideas Bookstore (Scribner, 2017, 323 pages). Sullivan, who today teaches writing in Washington State, worked for years in Denver's famed Tattered Cover Book Store and in Boston's Booksmith, and so brings to this novel a vast knowledge about books and bookshops. He aptly blends that knowledge with a credible psychological exploration of a young woman forced to confront her past. The irascible detective, who failed to solve the murder and who is now retired, contacts her; a childhood friend, Raj, seeks her out, and by the novel's end is forced, like Lydia, to dive into the dark waters of his childhood; her father, whom she abandoned as a teenager, still hovers over her, a shadow from her past that she can't escape.
If you're looking for a good summer read with entertaining characters, stylish prose, and mystery set around books and bookstores, give Midnight At The Bright Ideas Bookstore a shot.
I have read some of the novels of British novelist Robert Harris, and enjoyed particularly The Ghost Writer, which became a movie by the same name.
So when I spotted his novel Conclave (Alfred A. Knopf, 2016, 286 pages) on the library shelves, I pulled it, came home, and set out right away to reading. The subject is the death of a fictional pope, who bears some resemblance to Francis I, and the conclave of cardinals who must elect the next pope. Through the eyes of Cardinal Lomeli, a Vatican official who worked closely with the deceased pontiff and who must now steer the College of Cardinals through the election, we gain insights into the protocol and maneuvering, both spiritual and political, that goes into the making of a pope.
Tensions build as the cardinals separate themselves into traditional and liberal camps, and as some of those favored to sit in the Throne of Peter fall to the wayside because of overreaching or past misdeeds. We learn, too, all the labor that go into such an event, everything from the heightened security that surrounds Vatican City to the manner in which the cardinals are assigned their rooms and take their meals.
Conclave had me hooked until I hit the last eight pages. Here Harris concocts a situation so ridiculous and so absurd that for the first time in years I finished a book feeling utterly cheated. He revives the old legend of Pope Joan in the form of Cardinal Benitez, a devout priest and archbishop whom the pope had earlier made a cardinal in pectore, meaning in the heart, or secretly. Until the end, I was buying into the fact that a cardinal whom none of the other cardinals had ever met might take the seat of Saint Peter through his personal holiness and commitment to social issues.
Then came the denouement, the revelation that Cardinal Benitez, despite being born a girl, had believed for most of his life he was male because of an abnormally large clitoris. He doesn't learn that he is female until hospitalized as a 60-year-old, and the doctor who treats him informs him of his gender. Benitez tells his story to the pope, who then makes him a cardinal.
Sorry, Mr. Harris. I'm not buying it. Other signs of womanhood — breasts, menstruation, a lack of facial hair (Benitez has never shaved) — would surely have told Benitez pretty early on he was female. He would also know, even in the utterly unlikely event that he thought he was male for six decades, that his gender would have prevented his taking part in the conclave.
A waste of time on this one.
(Jeff Minick is a writer and teacher. This email address is being protected from spambots. You need JavaScript enabled to view it.)