Archived News
Central gym one step closer to demolition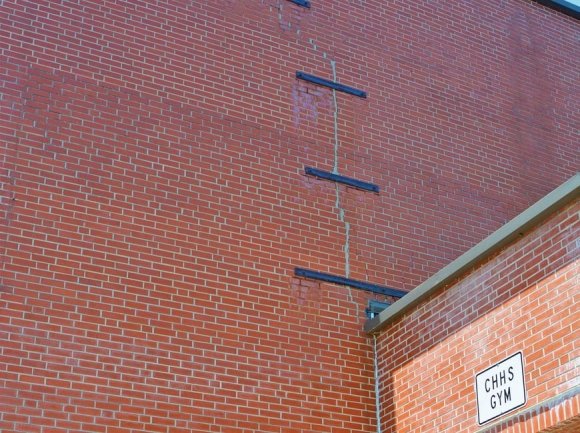 The gym at Central Elementary.
A startling engineering report that called Central Haywood High School's deteriorating gymnasium "unsound and unsafe" prompted Haywood County Schools to spring into action June 11, and now that a bid for demolition has been accepted, the gym's deconstruction will soon begin.
"It's an unfortunate thing, that building's been there since before my time," said Board of Education member Bobby Rogers, who also chairs the building and grounds committee. "I grew up and played ball in that gym many days. It's going to be hard to lose it, but we have to take care of the safety of these kids too."
Canton-based NEO Corporation will do the job for $52,400.
"That's very surprising — you're looking at close to $200,000, that's what our assumptions were as far as the cost of doing anything anymore and the disposal of materials," Rogers said of the bid, which he said came in far lower than expected.
Board members voted unanimously to accept the bid July 16, and also voted to allocate $65,000 to the project on a contingency basis.
"You have an underground oil tank over there. Back in those days they heated it with an old oil-fueled furnace," he said. "That's underground, and you never know — there may be some heavy expenses, the tank could have a leak and you've got to get all that contaminated soil out."
Rogers said that he hoped it wouldn't come to that, but the board would inform commissioners of their intent to utilize $65,000 in capital outlay funds for the demo. Work should begin soon, he said.
There are still no answers as to how, when or even if a new gym will be constructed at the site; floodplain regulations would require the property be raised in elevation by a colossal 12 feet.
Board Chairman Chuck Francis said last week that nothing had yet changed in terms of the board's plan to rebuild a new gymnasium on the site.